Chelsea Sodaro Becomes First American Female to be Crowned IRONMAN World Champion in over 25 Years at The First-Ever Two-Day VinFast IRONMAN World Championship
October 6, 2022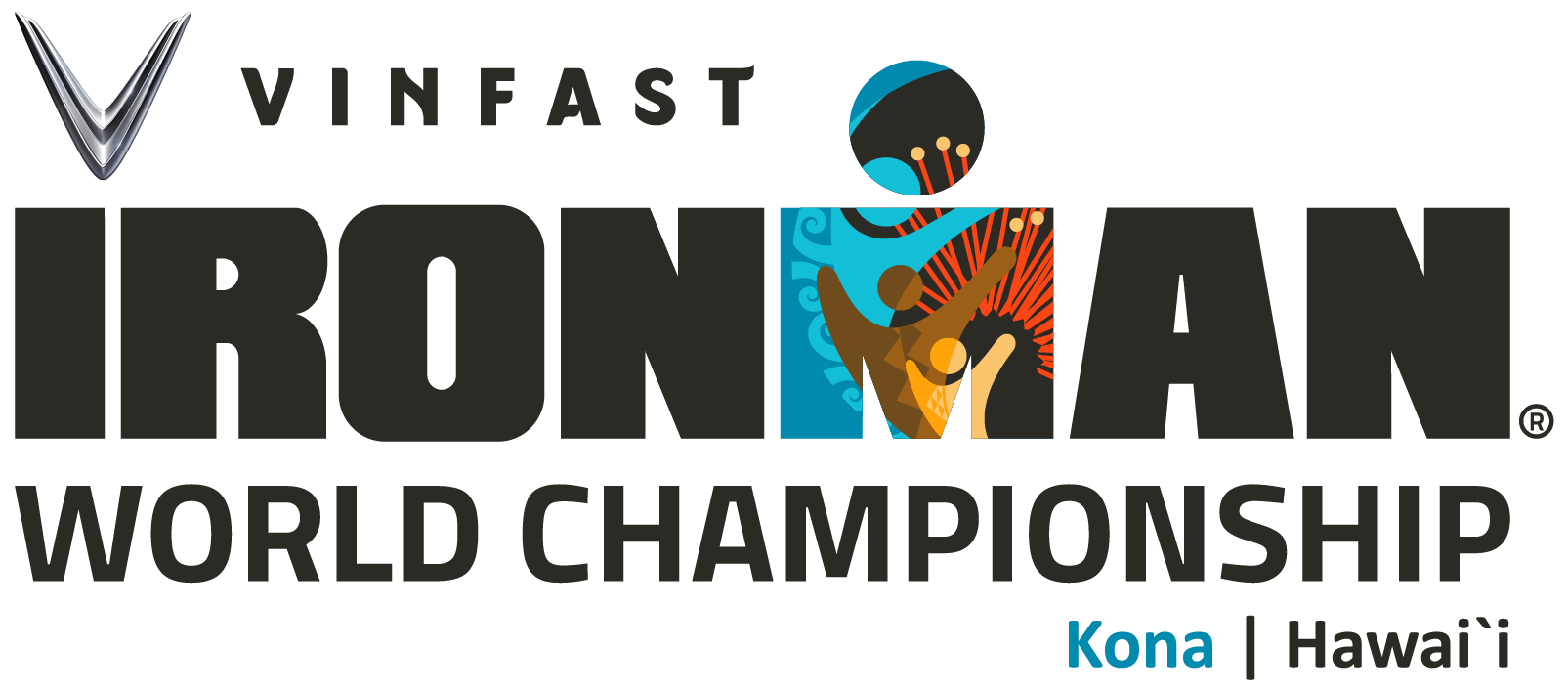 - Lucy Charles-Barclay (GBR) and Anne Haug (DEU) battled to round out the podium with a second and third-place finish respectfully - IRONMAN World Championship returns to Kailua-Kona, Hawai`i following a three-year hiatus - Professional men set to take on the VinFast IRONMAN World Championship on Saturday, Oct. 8 with live race coverage on IRONMAN Now and Peacock
KAILUA-KONA, Hawai`i (Oct. 6, 2022) /SPORTSWIRE WOMEN/ – Today, in the first-ever, two-day VinFast IRONMAN World Championship, a groundbreaking, dedicated women's professional race took centerstage in the iconic town of Kailua-Kona, Hawai`i. Following a three-year hiatus from Kailua-Kona, Hawai`i being able to host the IRONMAN World Championship, it was 34 year-old Chelsea Sodaro from Davis, California becoming the first rookie to win the event in 15 years and the first American champion in over 25 years. The last American female to win prior to Sodaro was the Queen of Kona, Paula Newby-Fraser who is from Zimbabwe but became a United States citizen prior to winning in 1996. American Karen Smyers won in 1995 breaking a streak from 1985 without a female winner from the U.S.
Just 18 months after giving birth to her daughter, Sodaro raced like a veteran and put together a solid day, backing up a strong swim and bike with a courageous run to be crowned IRONMAN World Champion, ending the day with a finish time of 8:33:46. Great Britain's Lucy Charles-Barclay showed grit returning to competition with a second-place finish and time of 8:41:37, following an early-season stress fracture to her hip. This marks Charles-Barclay's fourth second place IRONMAN World Championship finish in the last five events. The 2019 IRONMAN World Champion, Anne Haug from Germany finished in third with a time of 8:42:22.
"I just had one of those magical days, which is really fortunate with it being my first time out here. This is my actually sixth time to the island, so while I am a rookie at this race, I know the course, I know how the conditions feel and I just focused on myself and executing my plan all day long and it came together for me," said Chelsea Sodaro.
The 2022 VinFast IRONMAN World Championship was a historic day in both triathlon and women's sports. On a day set to focus on women, 42 elites alongside approximately 2,500 age-group athletes began the race in the aquamarine waters of Kailua Bay, Hawai`i.
Fans were in for an electrifying race from the get-go thanks to a field depth that made for a tighter day of racing than seen in past years. Three-time IRONMAN World Championship runner-up, Lucy Charles Barclay (GBR) used a 50:57 swim to put a large gap on the field from the gun. Battling choppy conditions, she entered transition with a four-minute lead over Lauren Brandon (USA) who led a chase pack containing Rebecca Clarke (AUS), Pamella Oliveira (BRA), and Fenella Langridge (GBR). Sodaro then exited the water before a group that included Daniela Ryf (SWE), Laura Philipp (DEU), and 2019 defending champion Anne Haug (DEU) seven minutes behind.
Charles-Barclay stormed onto the bike course buoyed by her swim lead, with fellow Brit Fenella Langridge making short work of transition and bridging up to the front within the first 10 miles. From there, fans enjoyed dynamic pack racing not seen here before in the women's race.
In the wake of the British bike leaders, two distinct groups formed heading out onto the 112-mile bike course.
Sitting five-minutes behind in the second chase pack, speculation was made as to when the dominating Ryf would turn her day around and make her characteristic move. As fans waited for her move. Early stand-down penalties for pre-race favorites Philipp and Sarah Crowley showed the pro women adjusting to the new flavor of a denser style of racing.
Turning at Kawaihae to begin the rolling climb to the turnaround in the small village of Hawi, Langridge and Charles-Barclay exchanged leads, riding together at the front of the race for the entirety of the 112-mile bike ride.
With a bike split of 4:36:11, Ryf looked smooth as she entered transition, taking a 17 second lead ahead of Charles-Barclay and a minute lead on Langridge. Charles-Barclay used a speedy transition to catch her longtime rival, passing Ryf within the first few hundred meters of the marathon as if to make her mark on the run early on. With the top six women off the bike within three and half minutes of each other, it was clear the competition would only heat up from here, mirroring the prototypical hot, humid Kona day.
At just 4 miles in, Sodaro's blistering run pace made fans and commentators nervous. Sodaro soldiered on, seemingly unscathed by the Kona conditions. Once she'd passed Ryf, the American began to put on a run clinic under the blazing 90-degree Fahrenheit day. In hot pursuit of Charley Barclay, Sodaro succeeded at mile 8 and never looked back. She built her lead steadily, and by mile 19 had accrued over 5 minutes on Charles-Barclay.
Uber-runner and defending 2019 champion Haug showed no signs of slowing despite the unrelenting heat. By the 10-mile point she had moved into third position, ahead of Ryf and Langridge. But rookie Sodaro was proving herself unstoppable at the front.
Meanwhile, Haug chased Charles-Barclay, though she was ultimately unable to catch her despite running an impressive 2:57:57. Charles-Barclay would hold on to finish second with Haug coming across the line in third.
"Today definitely exceeded my expectations," said Lucy Charles-Barclay. "At the beginning of the year when we found out I had a fracture in my hip we were told to write off the year by the specialist. A small part of me really wanted to be here, we haven't been here for three years, so the island was calling me back."
"I think I burned a little too much candle on the bike ride… I gave it everything I had but it was quite mind torturing to see Lucy [Charles-Barclay] all the time 30-seconds ahead of me but I could do absolutely nothing about it," said Haug.
Top five professional women's results:
| | | | | | |
| --- | --- | --- | --- | --- | --- |
| PLACE | ATHLETE | SWIM | BIKE | RUN | FINISH |
| 1 | Chelsea Sodaro (USA) | 54:47 | 4:42:06 | 2:51:45 | 8:33:46 |
| 2 | Lucy Charles-Barclay (GBR) | 50:57 | 4:43:10 | 3:02:49 | 8:41:37 |
| 3 | Anne Haug (DEU) | 57:58 | 4:41:48 | 2:57:57 | 8:42:22 |
| 4 | Laura Philipp (DEU) | 57:54 | 4:45:26 | 3:01:33 | 8:50:31 |
| 5 | Lisa Norden (SWE) | 54:42 | 4:42:24 | 3:12:41 | 8:54:43 |
The professional men will take on the 2022 VinFast IRONMAN World Championship on Saturday. Live race coverage will be aired on IRONMANNow.com as well as nearly 10 hours of in-depth coverage on Peacock, NBC Universal's streaming service. During today's event, viewers on IRONMAN Now were not only able to watch the main feed but also additional camera feeds on the chase pack. The exclusive, enhanced version of the race broadcast featured multiple camera feeds including the leader, the chase group, reporter cam as well as in transition 1 and 2. Plus live chat through the races and an alternate language commentary only at IRONMANNow.com. The multi-camera feed will continue on Saturday for the Men's race.
IRONMAN Now race day coverage will begin at 4:30 a.m. HST with the athlete body markings, and live coverage will also commence on Peacock at 6 a.m. HST (12:00 p.m. ET), ahead of the 06:25 a.m. professional start time.
For live tracking, real-time results and instant tracking notifications, fans can follow both professional and age-group athletes on the IRONMAN Tracker app, available for download from iTunes App Store and Google Play.
For more information about the 2022 VinFast IRONMAN World Championship presented event, please visit www.ironman.com/im-world-championship-2022. For more information on the IRONMAN and IRONMAN 70.3 brands and global event series, visit www.ironman.com. Media inquiries may be directed to press@ironman.com.
###
About the IRONMAN World Championship
Since its inception in 1978 on the Island of O`ahu, the IRONMAN World Championship has etched its name in history through stellar performances, inspirational participants and emotional memories. In 1981, the race moved from the tranquil shores of Waikīkī to the barren lava fields of Kona on the Island of Hawai`i where it continues to take place to this day. The most iconic one-day sporting event in the world is the culmination of 40 global IRONMAN events with over 94,000 athletes around the world striving for one of the coveted qualifying slots. The 2021 edition of the event took place in St. George, Utah in May 2022, becoming the first location to host the event outside of Hawai`i since its origins in 1978. After a two-year hiatus from Hawai`i due to COVID, the race returns to Kona and takes place for the first time as a two-day event in October for the 2022 edition of the VinFast IRONMAN World Championship. The 2023 VinFast IRONMAN World Championship will see the event continue with the two-day format but with a dedicated race day for women and dedicated race day for men. With two days of racing, the event will host approximately 5,000 athletes as they embark on a 140.6-mile journey that presents the ultimate test of body, mind, and spirit to earn the title of IRONMAN World Champion. For more information, visit www.ironman.com/im-world-championship.

About The IRONMAN Group
The IRONMAN Group operates a global portfolio of events that includes the IRONMAN® Triathlon Series, the IRONMAN® 70.3® Triathlon Series, the IRONMAN® Virtual Racing™ (VR™) Series, 5150™ Triathlon Series, the Rock 'n' Roll® Running Series, the Rock 'n' Roll Virtual Running™ Series, IRONKIDS®, World Triathlon Championship Series, premier running events including the Standard Chartered Singapore Marathon™ and City2Surf®, UTMB® World Series events including Tarawera Ultra and Ultra-Trail Australia™, Epic Series™ mountain bike races including the Absa Cape Epic®, road cycling events including Haute Route®, and other multisport races. The IRONMAN Group is the largest operator of mass participation sports in the world and provides more than a million participants annually the benefits of endurance sports through the company's vast offerings. Catering to the full athlete experience, the company portfolio also includes FulGaz® virtual cycling, the most realistic indoor riding experience connected fitness application aimed at preparing athletes for real-world events. Since the inception of the iconic IRONMAN® brand and its first event in 1978, athletes have proven that ANYTHING IS POSSIBLE® by crossing finish lines around the world. Beginning as a single race, The IRONMAN Group has grown to become a global sensation with hundreds of events across 55+ countries. The IRONMAN Group is owned by Advance, a private, family-owned business. For more information, visit www.ironman.com/about-ironman-group.

About Advance 
Advance is a private, family-held business that owns and invests in companies across media, entertainment, technology, communications, education and other promising growth sectors. Our mission is to build the value of our companies over the long-term by fostering growth and innovation. Advance's portfolio includes Condé Nast, Advance Local, Stage Entertainment, The IRONMAN Group, American City Business Journals, Leaders Group, Turnitin, 1010data and Pop. Together these operating companies employ more than 17,000 people in 29 countries. Advance is also among the largest shareholders in Charter Communications, Warner Bros. Discovery and Reddit. For more information visit www.advance.com.