Andrea Peet Becomes First Person Diagnosed With ALS To Finish 50 Marathons in 50 States
May 31, 2022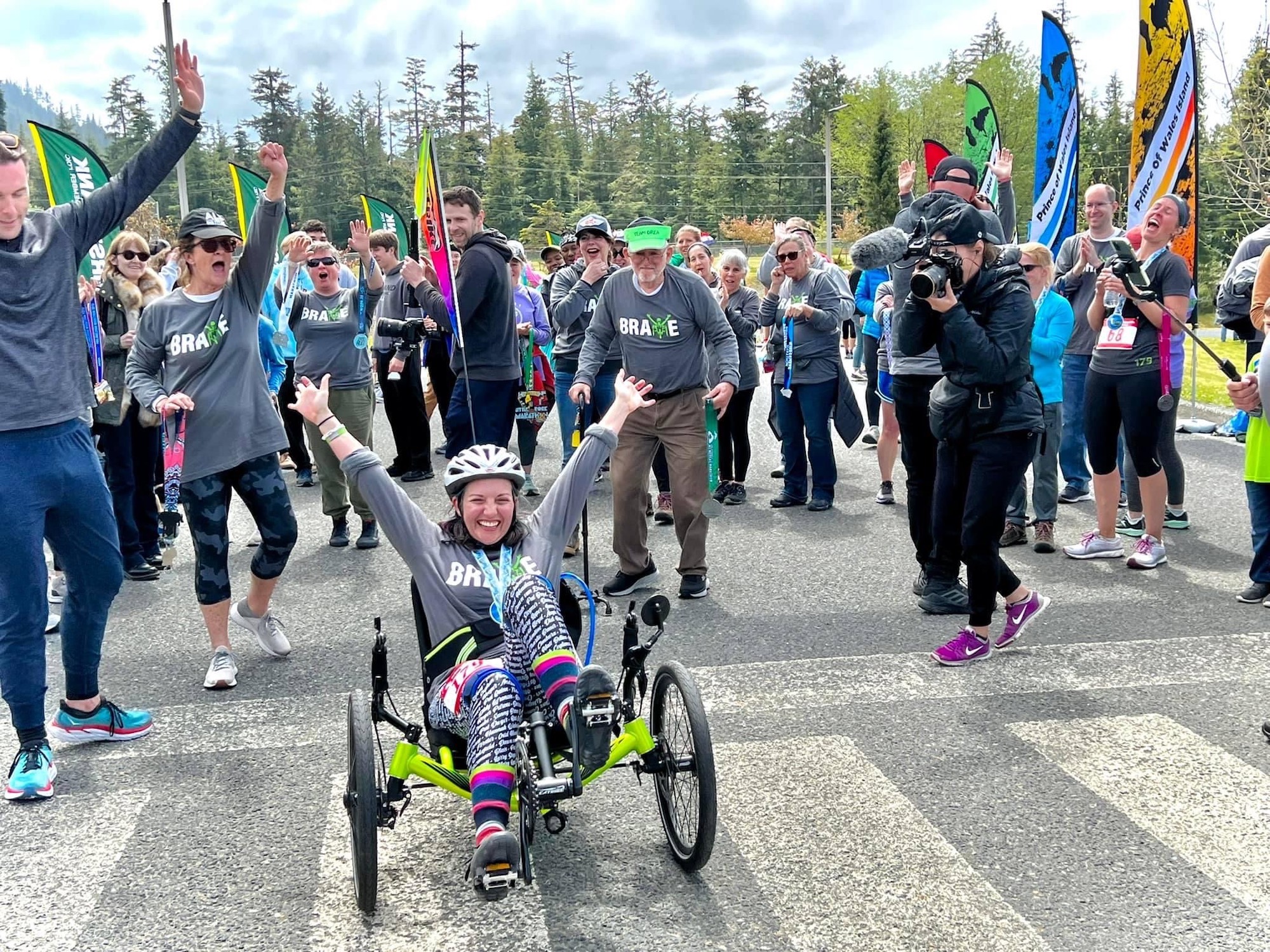 Inspiring athlete's journey comes to a close in Alaska at the Prince of Wales Island Marathon
PRINCE OF WALES, Alaska /SPORTSWIRE WOMEN/ –  Andrea Peet has become the first person diagnosed with ALS to finish 50 marathons in 50 states, following her completion of the ​​Prince of Wales Island Marathon on Saturday. Peet's journey began in 2016 at the Shamrock Marathon in Virginia Beach, Va., though most of her races were completed in the last three years. Along the way, Peet has raised over $850,000 for the Team Drea Foundation, an organization she co-founded that supports ALS research efforts.
"I would say that I can't believe this moment finally arrived, but I can believe it! My body is capable of incredible things, even as it fights a battle with this sad and scary diagnosis," Peet said. "While the goal to finish 50 marathons in 50 states is complete, my true goal to inspire others to be brave and appreciate what their bodies can do. We're only at the starting line in that regard, and I'm looking forward to seeing what comes next – for me, our foundation, and the ALS community. "
Due to her diagnosis and its impact on her mobility, Peet completed her marathons utilizing a recumbent trike. She rode and finished alongside other runners in all of the events, holding pace with middle-of-the-pack marathoners.
In conjunction with her 50-state finish, the Team Drea Foundation launched the 50for50 Challenge, a unique customizable wellness challenge to raise funds for ALS research. During her keynote speech at the Prince of Wales Island Marathon, Peet announced that the challenge had successfully raised $100,000 – double their goal of $50,000. The foundation committed to donating $50,000 each to its two key beneficiaries: the ALS Therapy Development Institute and Duke University.
"Now that this journey is complete, I'm looking forward to writing about my journey in a memoir and supporting the filmmakers who are creating a documentary," Peet said. "Anything I can do to raise awareness about ALS. I'm ready to imagine my future, but I'll never rest until others with ALS are able to do the same."
To learn more about the Team Drea Foundation, visit their website. Follow Peet's journey on Instagram, Facebook, and Twitter.
About The Team Drea Foundation
The Team Drea Foundation is a 501(c)(3) that supports bold, innovative research to find a cure or effective treatment for ALS. We see raising awareness about this devastating disease as an opportunity to inspire people to live bravely, love joyfully, and appreciate the gift of life. Founded in October 2016 by Andrea Lytle Peet and her husband David Peet, the foundation supports two organizations that are passionately dedicated to research: ALS Therapy Development Institute and Duke University. For more information or to donate, visit www.teamdrea.org.
###
Media Contact:
Meg Treat, APR
805-766-1500
meg@treatpublicrelations.com
HIGH RES PHOTOS AND VIDEOS AVAILABLE FOR DOWNLOAD