Bivo Honored with Win at Title Nine Pitchest
September 30, 2022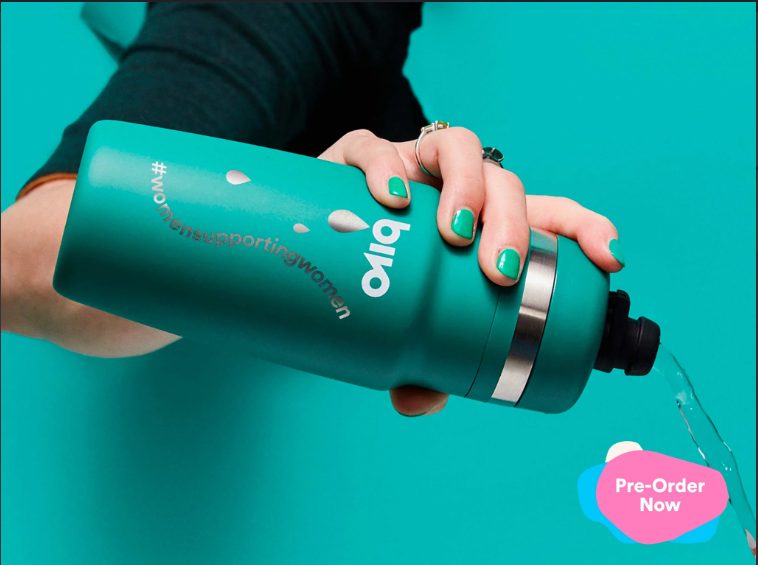 Richmond, VT /SPORTSWIRE WOMEN/ – Bivo co-founder and co-owner, Carina Hamel was honored to spend a few days in Emeryville, CA for Title Nine's annual Pitch Fest, where on the final day, she was announced as one of three winners of the event.
Pitchfest was created to help support female entrepreneurs from across the country. Through this program, Title Nine finds brands to feature in their magazines, sell their product and mentor brand owners. Supporting women is nothing new to Title Nine, and Pitchfest is no exception to their unique methods of raising other women up.
"Title Nine's Outdoor Pitchfest was an incredibly inspiring few days," says Hamel. "We gathered to celebrate female led businesses from across the country. Almost every single Title Nine employee I spoke with told me that Pitchfest is their favorite day of the entire year."
In honor of the Outdoor Pitchfest, and Bivo's win there, they designed a #womensupportingwomen bottle that will donate $5 of each sale towards National Coalition Against Domestic Violence, a nonprofit dedicated to supporting victims of domestic abuse. The Emerald Bivo One with custom engraving is currently available for pre-order with a delivery date in November.
"I want to support every single woman who participated," Hamel expresses. "They are awesome and inspiring and look at business from a perspective I can relate to. To honor these women, and further celebrate the event, we decided to create a custom fundraiser. That's where the #womensupportingwomen bottle comes into play."
About Bivo
Bivo launched their signature product, the Bivo One in late 2020, followed by the Duo in 2021, and the insulated Trio in 2022. All of Bivo's products are certified carbon neutral, and 1% of each sale is allocated to the Bivo Fund, where the money is dispersed yearly to non-profit organizations working on cycling, water, and climate change issues.