Break the Record. Break the Cycle.
July 4, 2022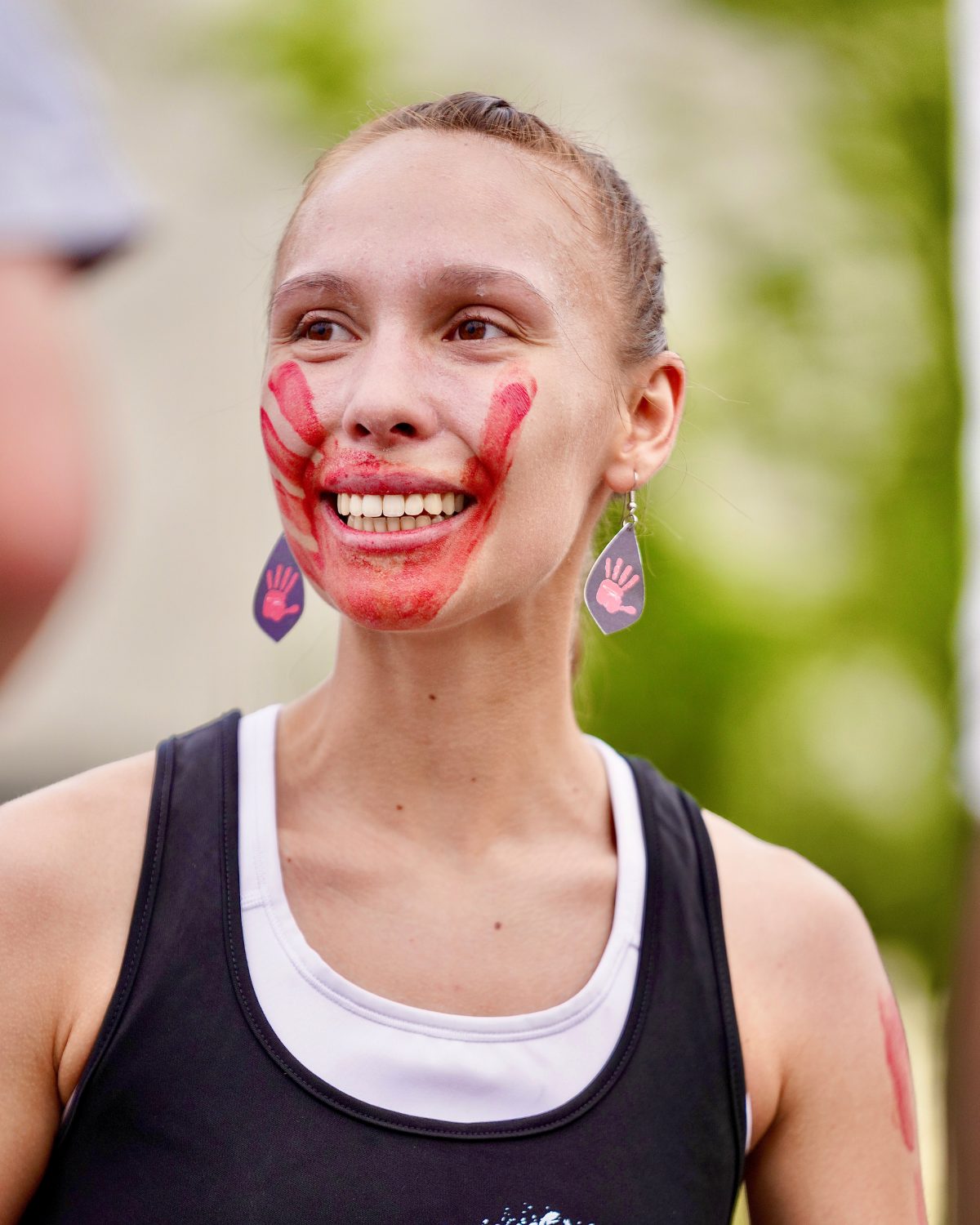 Downtown Yakima Mile, Legends Casino, & Rosalie Fish raise over $50,000 in pledge donations for YWCA Yakima
YAKIMA, WA /SPORTSWIRE WOMEN/ – Rosalie Fish ran 12 miles for Miles Against Violence at the Downtown Yakima Mile, each mile she completed received over $4,400 pledged—over $53,000 in total pledge donations. Fish, internationally respected athlete and activist, ran the Yakima Mile this year "to demonstrate that every single one of us can make an impact in ending domestic violence".
100% of the money raised goes to to the race's beneficiary, YWCA Yakima, and their life-saving services such as their 24-hour domestic violence emergency shelter, crisis hotline, affordable housing aid, legal advocacy, and more. Fish began her run at the sound of the starting gun fired for the first heat of the Yakima Mile at 6:00 PM. Then, continued to run miles up and down the point-to-point mile course until approximately 2 hours later. She crossed the finish line, joined by kids and elite runners for the final 1/4 mile of her run.
Also, that night defending Yakima Mile champion Sam Prakel pulled away from the elite field as they approached the finish line – finishing first and setting a new Fastest Mile in Washington record of 3:50.5 and earning $10,000 in prize money. Prakel's time is over a full second faster than the record Amos Bartelsmeyer set at the inaugural Yakima Mile in 2019 (3.51.79) and four seconds faster than his 2021 winning time of 3:54.
The struggle to run this distance speaks to the pain and suffering of the many people at school, at work, and everyone who suffers in silence. Running is inherently beautiful and powerful, but as Fish describes, "running becomes all the more beautiful when we run for each other."
Fish runs with a red handprint across her face, fingers stretching across her cheeks, to honor and raise awareness for the lives of Missing and Murdered Indigenous Women, People and Two-Spirit. Donations to the Miles Against Violence run are open through Saturday, July 9th, at www.yakimamile.com.
Run for fun. Run for health. Run for the record. Run to show your community spirit. Run to support survivors of domestic abuse. Downtown Yakima Mile presented by Home2 Suites and Tru by Hilton-Yakima Airport featured 11 heats for runners of all ages and abilities, where all kids 18 and under run for free. The Downtown Yakima Mile will be back summer 2023. For more information visit www.yakimamile.com and you can watch the origin story of the Downtown Yakima Mile here: https://youtu.be/yCOtKAzO0M4.
3rd Annual Downtown Yakima Mile presented by Home2 Suites/Tru by Hilton – Yakima Airport
BBTM Featured Event | Yakima, WA, Saturday evening, July 2, 2022
* * *
Hogback Development Company works to elevate the standard of living in Yakima by attracting national tenants, bringing thousands of jobs to the community and through the annual Downtown Yakima Mile. Hogback's mission is to advance the community through new construction and the rehabilitation of distressed, and often historic, properties. (https://www.hogbackdevelop.com/)
Legends Casino Hotel is Your Place to Play. The Casino includes nearly 1,500 slot machines, 18 table games including craps and roulette, a poker room, a buffet restaurant, and gift shop. It is located just minutes off 1-82 and exit 50, one mile west of Toppenish. For more information: 1-877-7-COME-11 or www.legendscasino.com. Legends Casino Hotel is owned and operated by the Confederated Tribes and Bands of the Yakama Nation.
YWCA Yakima was formed in 1909 and is dedicated to eliminating racism, empowering women and promoting peace, justice, freedom and dignity for all. Our vision is a healthy community transformed by racial and gender equity, where women and girls of color have equal access to opportunity, and there is social justice for all people. To learn more about YWCA Yakima and opportunities to volunteer, visit www.ywcayakima.org. For help, call YWCA Yakima's 24-hour domestic violence hotline at 509-248-7796, option 3.
Event Founder:
Chris Waddle 509-728-4744
chris@hogbackdevelop.com
Event Director:
Michelle Blanchard 206-465-0795
michelle@hogbackdevelop.com
Cheri Kilty – YWCA Yakima Executive Director
ckilty@ywcayakima.org
(509) 248-7796