Celebrating Sisterhood on Bikes
May 20, 2022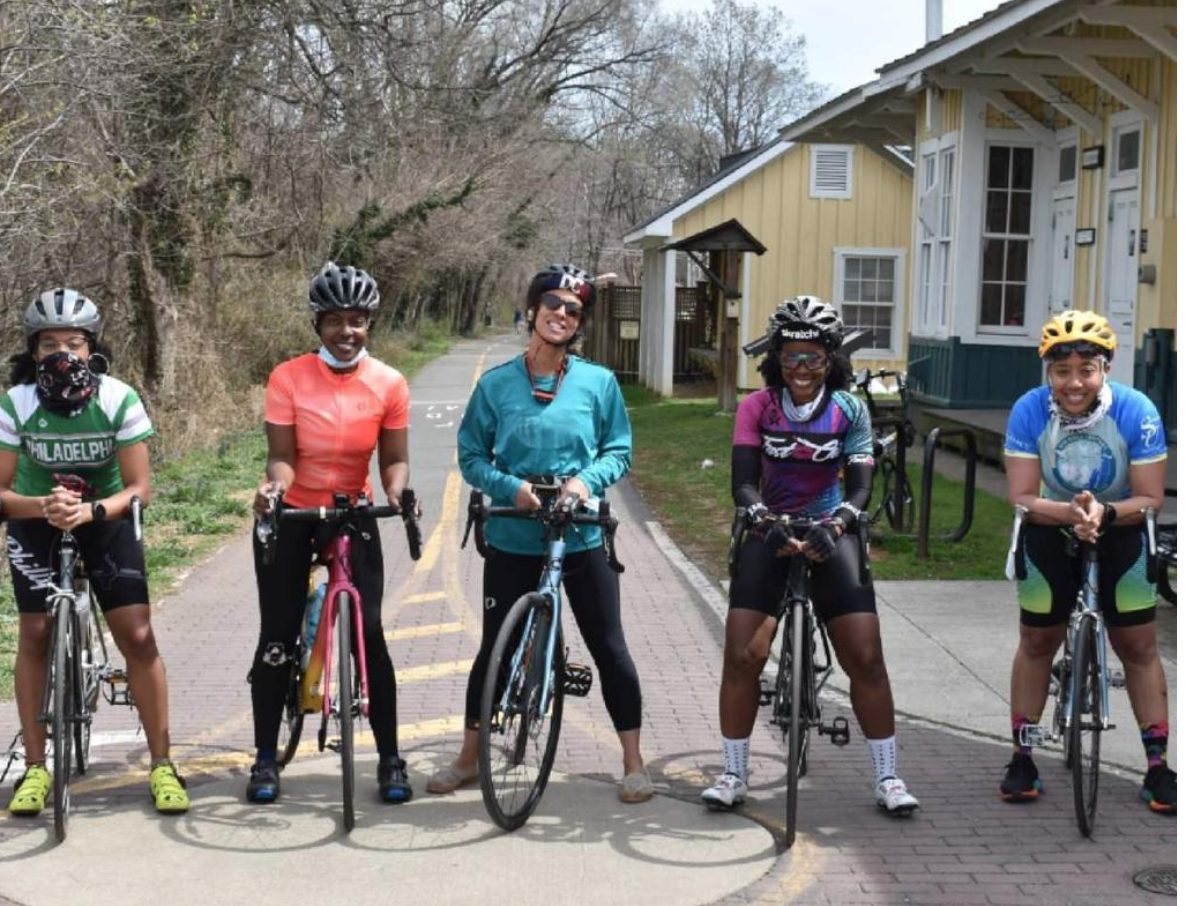 1928 Legacy Tour and Virtual Challenge Launches As Tribute To Black Cycling Pioneers
Washington, D.C. /SPORTSWIRE WOMEN/ – Major Knox Adventures is pleased to announce the launch of the 1928 Legacy Tour and Virtual Endurance Challenge, set to take place this Memorial Day weekend. This 250 mile endurance ride follows in the tracks of 5 Black female cycling pioneers, who blazed a trail from Harlem to Washington DC all the way back in 1928. Led by DC-based community organizer and coach, Keshia Roberson, the ride will kick off on May 27th and is being produced in partnership with Run 4 All Women with proceeds from the Virtual Challenge to benefit 3 youth-driven community bike shops in cities along the in-person route, Neighborhood Bike Works(Philadelphia), BYKE Collective (Baltimore), and Gearin' Up Bicycles (D.C.).
Roberson was inspired to create The 1928 Legacy Tour as a tribute to the 5 original riders: Marylou Jackson, Velma Jackson, Ethyl Miller, Leolya Nelson, and Constance White, who embarked on the 250 mile journey for a love of the "great out-of-doors" during a time when Black Americans were fleeing the racial terror of the South. "They didn't ride small and neither will we," says Roberson, adding that "for too long this story has been buried and our goal is to bring it to light. We seek to amplify Black women's legacy of athleticism and bicycle touring through a celebration of sisterhood on bikes. "
Already in its second year, the 1928 Legacy Tour from Major Knox Adventures promotes radical joy of outdoor activities while continuing to celebrate the legacies of "Major" Taylor, Kittie Knox, and countless lesser-known Black enthusiasts who have paved the way for experiencing pleasure in the great "out-of-doors."
With the 1928 Legacy Tour Virtual Event, runners, walkers and cyclists from around the country can participate along with the women completing the in-person challenge. Participants will have the option of completing a 250-mile bike ride, 25-50 mile run, walk, or jog, or general movement-of-your choice challenge, over the course of 10 days, from May 27th to June 5th.
Follow along and support:
PAYPAL: info@majorknoxadventures.com(support the riders/ costs of in-person tour)
IG: @majorknoxadventures / @keshia.ro / @run4allwomen
#AMKLA @MAJORKNOXAdventures #1928LegacyTour #Run4ALLWomen
Website: www.majorknoxadventures.com
Virtual Event Website: 1928 Legacy Tour Virtual Endurance Challenge in Partnership with Run 4 All Women https://events.elitefeats.com/22majorknox
############