Colorado Springs Mile Kicks Off First Wrestle Like A Girl Sports Empowerment Festival
September 24, 2021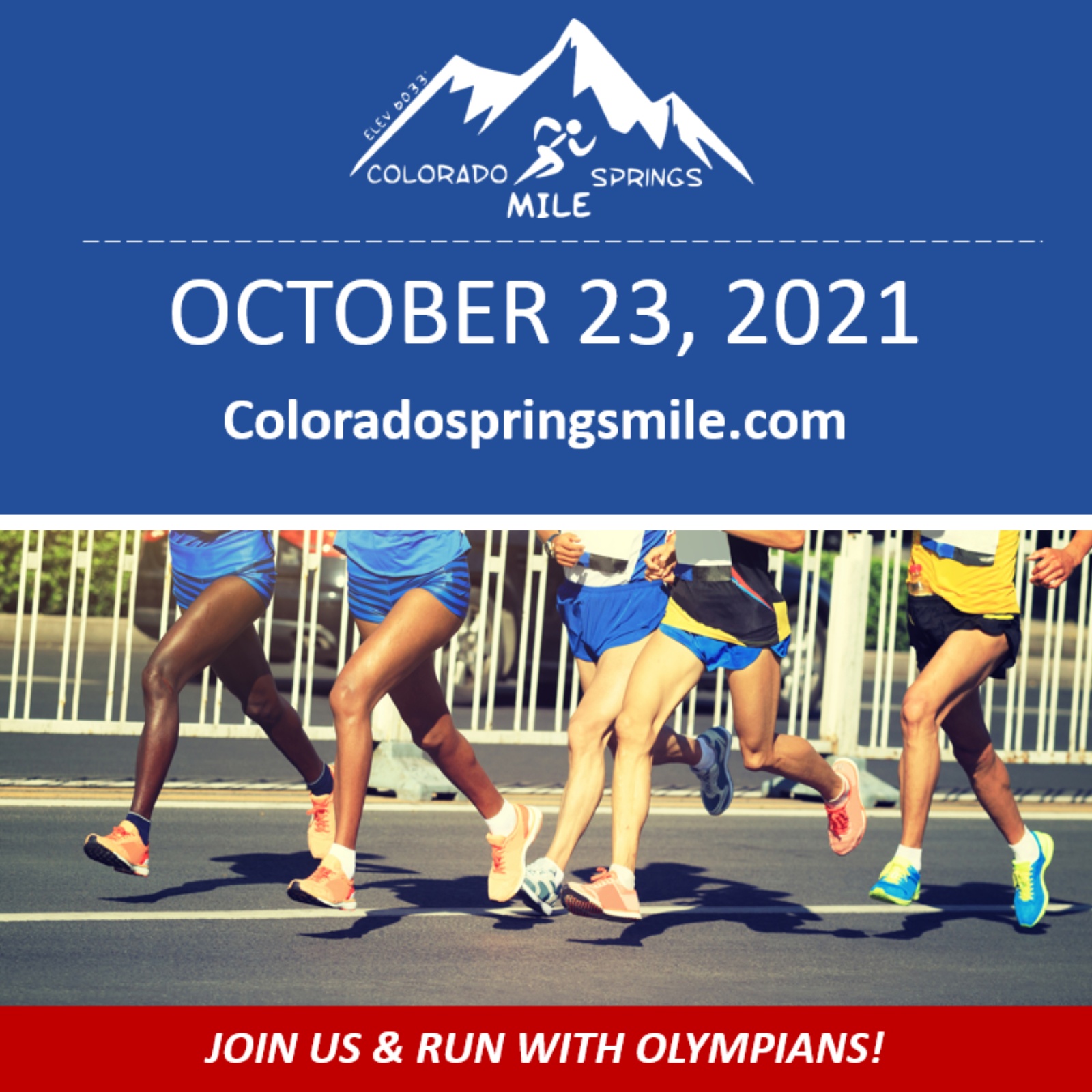 Three Olympians to Run the Mile and Sign Autographs for Fans on October 23 at the U.S. Olympic and Paralympic Museum
COLORADO SPRINGS, Colo. /WOMEN'S SPORTSWIRE/ The Colorado Springs Mile run, a new community event, will kick off the first-ever Wrestle Like a Girl (WLAG) Sports Empowerment Festival scheduled for October 23, 2021 in downtown Colorado Springs.
The event will include appearances by two-time Olympic 3000-meter steeplechaser Hillory Bor, 2020 Tokyo Games teammate in the steeplechase Bernard Keter, and 2016 Rio Games 10,000-meter runner Shadrack Kipchirchir, who are all residents of Colorado Springs. The three Olympians will also be available to sign autographs for the community directly following the run, which will start and finish in front of the U.S. Olympic and Paralympic Museum.
"The goal of the mile run is to spur participation at a distance most people are familiar with while also providing the unique opportunity to run alongside three Olympians," said Steve Brunner, President of King of the Mountain Sports of Colorado Springs and event co-founder along with Gary and Linda Staines, both of whom were British Olympians and owners of Runners Roost in downtown Colorado Springs. "Whether for competitive or social reasons, we want to establish an event the community can actively participate in that also benefits a good cause."
Proceeds for the mile event will benefit Wrestle Like A Girl, a 501(c)3 non-profit organization with offices in Colorado Springs and Washington, D.C., that is dedicated to empowering girls and women using the sport of wrestling to become leaders in life. The first-ever WLAG Sports Empowerment Festival is a free outdoor event and will feature wrestling exhibitions, sport interactive experiences, food trucks, a kid zone, and autograph signings with Olympians. The wrestling exhibitions, which are scheduled to begin at 10:00 a.m., will feature various age groups of national and world-class caliber athletes from three different countries. The event will be live streamed on RokFin.
"This is a creative and socially innovative way to bring the wrestling community and Colorado Springs community together as we embrace and celebrate health and wellness in Olympic City, USA," said Wrestle Like A Girl CEO and founder Sally Roberts, a U.S. Army combat veteran and two-time bronze medalist in the World Championships for wrestling. "We're very excited to integrate the Colorado Springs Mile run into our first-ever Sports Empowerment Festival. Our goal is to host an engaging community event and the Mile run is a great way to kick off the day."
The mile event will feature a team competition category specifically designed for wrestling teams (singlets mandatory), as well as an open team competition, along with masters and open individual competitions.
"We want to have a little fun with the inaugural Colorado Springs Mile event," said Staines, an Olympian at 5,000 meters at the Barcelona Games. "Sure, we welcome the serious runners, and we have quite a few of those in Colorado, but we also want to attract the runners who may want to see how fast they can complete a mile, not to mention comparing their times with Olympians."
The mile event will begin at 8:00 a.m. near the U.S. Olympic and Paralympic Museum. The current course will take almost two laps of the downtown Southwest Business Improvement District, before finishing in front of the U.S. Olympic and Paralympic Museum where the WLAG Sports Empowerment Festival will be underway. Additionally, a children's race (11 and under) will take place after the Mile, starting at approximately 8:30 a.m.
For race and registration information: www.coloradospringsmile.com. For more information on the WLAG Sports Empowerment Festival, including vendor or sponsorship information: www.wlagfestival.com.
The Colorado Springs Mile is set up as a charitable community event with proceeds going to Wrestle Like a Girl, a non-profit 501(c) 3 using the sport of wrestling to empower girls and young women to become leaders in life. To donate go to www.wlag.org.
# # #
Media Contact
Katrina Younce, KOM Sports
310.995.3619
katrina@komsports.com
WLAG Contact
Sally Roberts
206.909.2173
sally@wrestlelikeagirl.org