Gnarly Nutrition joins as a partner for Women's Epic Race, a new all-female trail race series
March 29, 2022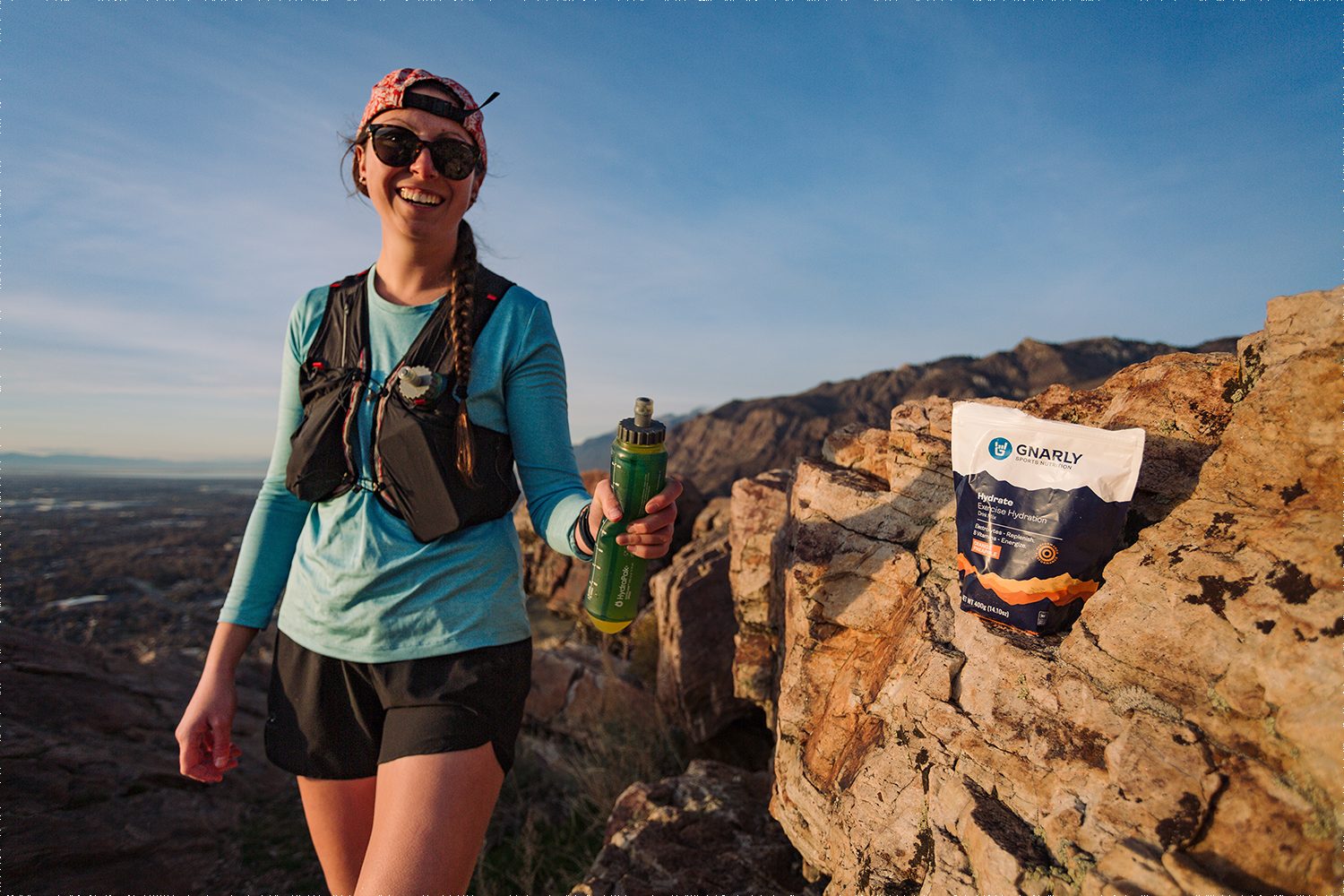 Salt Lake City, UT (March 29, 2022) /SPORTSWIRE WOMEN/ – Gnarly Nutrition is thrilled to announce its partnership with Women's Epic Race, the first trail race in Utah created specifically for all levels of adventure-seeking women. Gnarly specializes in hydration and supplement solutions for athletes, and the brand's dedication to helping women perform their best aligns naturally with the values of Women's Epic Race (WER): encouraging women to step outside their comfort zone and reach their full potential. WER launched in 2021 and, after just one race season, has already doubled in size–giving even more women the opportunity to get outside and hit the trails.
As the hydration sponsor for the race, Gnarly's partnership with WER ensures that all of the race's attendees will be hydrated while on-course. The two upcoming races for summer 2022 will occur at Brian Head Resort in June and Brighton Resort in July. Gnarly will be providing Hydrate electrolyte mix at all aid stations along the courses. Every race participant will also be given a convenient single-serving stick pack of Gnarly's Whey and Vegan Protein.
WER at Brian Head is a 5.1 mile course with a gain of 1775 vertical feet. WER at Brighton is a 5.8 mile loop, gaining 2,200ft. We are expecting 500 participants per event, and a combination of both runners and hikers. Gnarly is proud to support this uplifting community of women and a race that donates a portion of every entry fee to a local nonprofit, No More Victims–dedicated to providing professional treatment and care for youth victims of sexual abuse.
"Women's Epic has been an incredible force for getting new female runners on the trails. The Gnarly team is excited to play a role in this journey by joining on as a partner," says Kylee Hutchinson, Gnarly's events and partnerships manager. "As a local Utah trail runner, I've seen firsthand how Women's Epic is making trail running a fun and inclusive space for all women, no matter their prior running background. At Gnarly, our hope is that we can contribute to this already great community and support this local, women-owned company by offering education on nutrition, while of course keeping all of the runners hydrated! We're excited for this year, and the years to come with this partnership!"
Jodi Horton, Co-Founder and Director of Marketing at WER, says, "Women's Epic is stoked to partner with a brand that is dedicated to helping women perform their best using all-natural and transparently-listed ingredients. Gnarly Nutrition has been the go-to source of hydration and fuel for our leadership team, and we are thrilled to give the Women's Epic community the opportunity to fuel up with Gnarly's clean products while on the mountain. Women's Epic attracts beginner-to-elite athletes of every age, from all over the country, and it's very important to us that we fuel the athletes at our event with the highest quality nutrition."
Other supporters of Women's Epic Race include Kodiak Cakes, On Running, GoPro, Garmin, KÜHL, Leki, Coach Rhandi, and Pit Viper.
More information about the race can be found at www.womensepicrace.com and at https://gognarly.com/blogs/blog/gnarly-nutrition-partners-with-womens-epic-race
For media inquiries please reach out to Brianna McReynolds, brianna@purpleorangepr.com
About Gnarly Nutrition
Born in Utah's Wasatch Mountains, Gnarly Nutrition is committed to educating and inspiring athletes at all levels. Gnarly provides honest, effective and great tasting sports nutrition that is NSF Certified and NSF Certified for Sport. Gnarly's full line features science-backed products free of hormones, GMOs, proprietary blends, antibiotics, or anything artificial.
For more, visit Gnarly's website or follow along on Instagram.