Kari Traa 'Girls Will Be Girls' Movement Exposes Stories of Inequality
October 7, 2021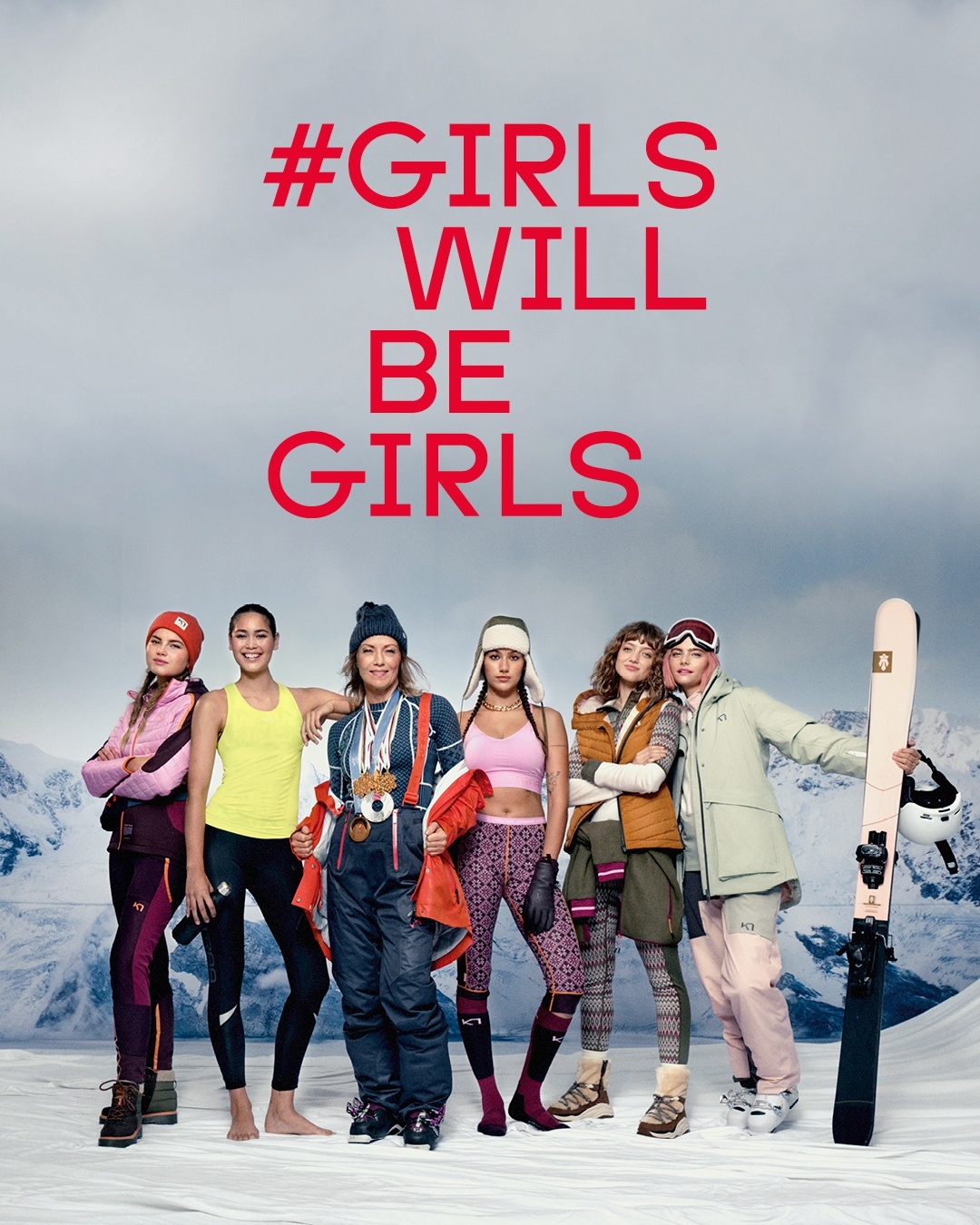 Women come together to vocalize stories of discrimination in the outdoor industry.
Broomfield, Colo. – Oct. 7, 2021 /SPORTSWIRE WOMEN/ — Kari Traa, one of the fastest growing women's sportswear brands worldwide, has launched a movement to encourage women to share stories of inequality, and break the rules traditionally associated with being a woman. In the brand's 'Girls Will Be Girls' campaign video, a young girl is depicted learning the rules of "how to be a girl". Examples follow on how to break those rules, helping the young girl understand that the traditional norms of being born a girl should be thrown out the window.
To propel the message from campaign to movement, the brand has engaged a number of women in the outdoor industry to share their stories in this vein – from professional athletes to skiers to raft guides and more. The brand's founder – Olympic Gold Medalist and freestyle skier Kari Traa appears in a video that shares her experience competing in a male-dominated sport. Women such as Lynsey Dyer, an American freestyle skier, Nina Waters, whitewater raft guide and event organizer, and Tarah O'Connor, ski patrol and avalanche educator, share their stories, and help encourage others to do the same in the name of change.
"We believe that sharing these stories will help drive and escalate change. Women all over the world live by completely different rules than men. Our campaign shares stories from real women who have experienced inequality across the outdoor industry," said Sissel Himle, Director of Marketing at Kari Traa North America. "The World Economic Forum estimates we still have 135 years to reach gender equality on a global level. Let's change the rules that are holding us back, and fight to decrease that gender gap exponentially."
To watch the campaign video and see videos of the women's stories roll-out, please visit the Girls Will Be Girls campaign page. Follow along with women's stories on social media at @KariTraa or via the #GirlsWillBeGirls hashtag.
ABOUT KARI TRAA
Kari Traa makes active apparel to challenge the established and inspire girls to live their lives in full color. Made for girls, by girls, this Norwegian brand has become one of the fastest growing sports brands worldwide. Created by and named after Norwegian Olympic gold medalist, Kari Traa, the brand brings playful, highly technical and quality activewear to the modern-day active woman. For more information on the Kari Traa brand, visit www.karitraa.com.
# # #