Liv Brings Women's Only A-Line Session Back to Crankworx Whistler
July 20, 2022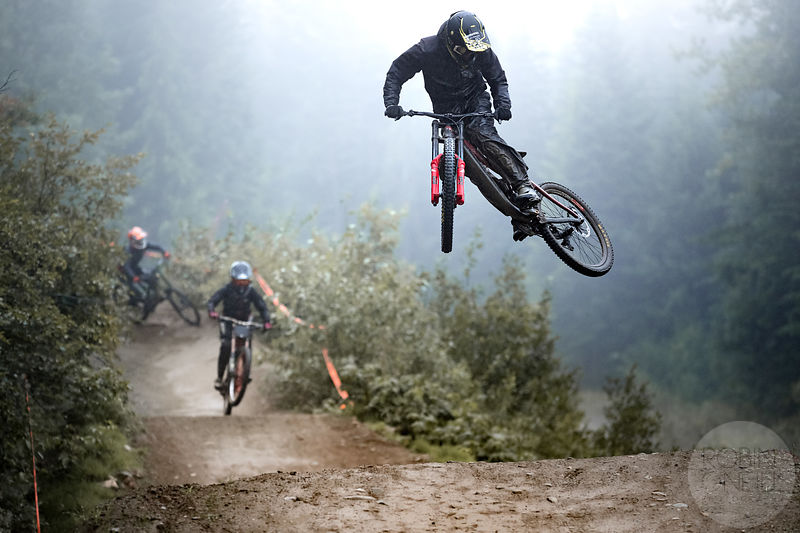 First 150 women to register get exclusive access to the legendary downhill trail
WHISTLER, Canada (July 20, 2022)/SPORTSWIRE WOMEN/- After a two-year hiatus due to the pandemic, Liv, the company dedicated to getting more women on bikes, has again partnered with Crankworx Whistler to bring the Liv Women's Only A-Line Session back to the event on Sunday, August 7. The following day, Liv will host Liv Racing Day, a social ride on the Lost Lake Trails led by Liv Global Ambassadors Lindsey Richter and Anita Naidu and an autograph session with Liv Racing professional athletes.
The Liv Women's Only A-Line Session was started to bring women together for a freeride shred session on A-Line, a 1,200 vertical-foot flowy jump trail featuring masterfully sculpted berm turns, jumps and tables that is recognized as one of the most iconic flow trails in the world. Participants will have access to bike park coaches for tips, tricks and guidance on how to approach more challenging sections of the trail. In addition, SRAM will host a hydration and tech station for participants at the entrance to A-Line.
This session offers a no pressure environment for women to take their skills to the next level or just have fun with friends on a trail that is closed to the public. Following the event, participants are invited to Black's Pub for apres and giveaways. All participants will be included in a drawing with an opportunity to win a Liv Intrigue.
Event schedule
Sunday, August 7: Whistler Mountain Bike Park
8:00-10:00 a.m. – Waiver signing and wristband pick-up for pre-registered attendees
9:00-12:00 p.m. – Early upload + Liv Women's Only A-Line Session
12:00-2:00 p.m. – Liv A-Line apres and bike giveaway at Black's Pub
Monday, August 8: Lost Lake Trails
8:30-12:00 p.m. – Social ride on the Lost Lake Trails led by Liv Global Ambassadors Lindsey Richter and Anita Naidu
12:00 pm. – Apres and autograph signing with Liv Racing athletes and Global Ambassadors
This is Crankworx Whistler and Liv's seventh Women's Only A-Line event. The Liv A-Line women's ride at Whistler began in 2014 with 45 attendees and quickly grew to 150 women from all over the world. Participants range in age from 12-50 years old and must have an intermediate or better mountain bike skill level and a full-face helmet is required. Participants should bring their own bike (dual suspension strongly recommended) and a lift ticket or season pass is required.
Online registration will open July 26 at 8:00 a.m. PT at https://www.liv-cycling.com/ca/events/crankworx-whistler-liv-a-line/9348. In 2019, 150 spots filled in less than 24 hours. In addition, there will be 80 day tickets available for the first pre-registered participants that arrive on the day, available on a first-come, first-served basis. Participants will be asked to sign the waiver at registration.
The inaugural Liv Racing Day on Monday, August 8 will offer another opportunity for women to gather for a no-drop social ride on the Lost Lakes Trails with Liv Global Ambassadors Anita Naidu and Lindsey Richter, owner of Ladies AllRide. Forty spots are available, and interested participants can register online at https://www.liv-cycling.com/ca/events/event/9362. After the ride, Liv will host an autograph session in the Liv booth (Whistler Village) that in addition to Naidu and Richter, will include Liv Racing Collective athletes Rae Morrison and Leonie Picton, and Liv Canada Off-Road team athlete Tayte Proulx-Royds.
About Liv
Liv is the only comprehensive cycling brand in the world dedicated solely to women. Founded in 2008 by Giant executive Bonnie Tu as part of the Giant Group, Liv creates innovative bicycles and gear to fit and perform at the highest level. Liv aims to empower all riders from beginners to pros. With a global team of retailers, athletes and events, plus a growing online presence focused on riding skills, bike maintenance, nutrition, travel, and other experiences – Liv strives to build community and be the number one resource for women cyclists around the world. Learn more at liv-cycling.com.
###
Media Contact:
Cassondra Spring, Liv
CassondraSpring@liv-cycling.com