Rebecca's Private Idaho (RPI) Race Introduces Two New Categories, Kicks off Ninth Year
August 31, 2021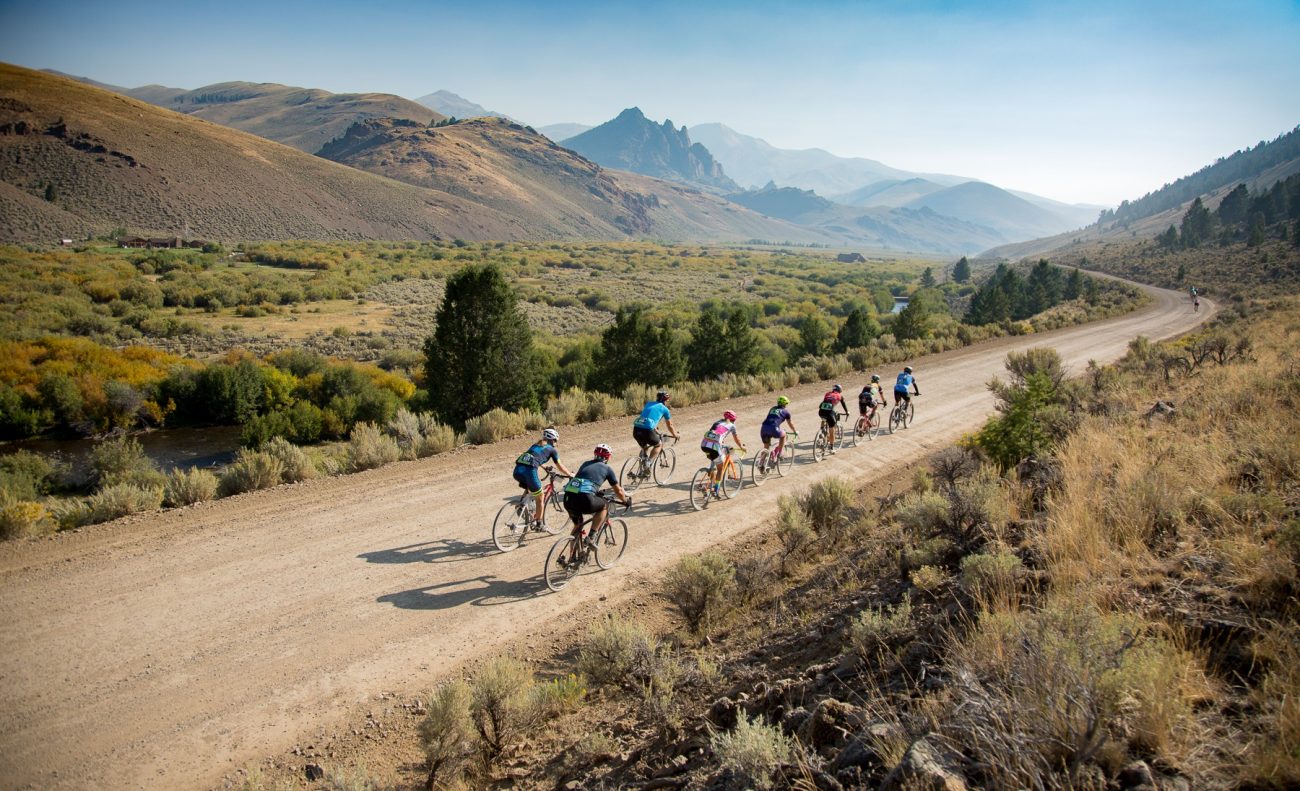 This year's event features more diverse participation following a virtual year in 2020
KETCHUM, Idaho /WOMEN'S SPORTSWIRE/ With a mission of people, purpose, and place, the gravel race founded by 7x World Champion Rebecca Rusch begins on Thursday, September 2, and continues through Sunday, September 5. The sold out event, featuring both a four-day stage race and a single-day race, introduces two new categories this year; Non-Binary/FTW (Femme, Trans, Women) and Para-Cyclist. Fifteen hundred riders from around the United States will participate.
"In our race's ninth year, I'm continually inspired to watch our RPI community grow and share the joy of cycling throughout our event. This year is even more meaningful with the addition of new more inclusive categories for all to participate," said Rebecca Rusch. "Together with brand partners including Giant and Liv, RPI is working towards a more inclusive future in the cycling community, and across the world."
Participants in the 2021 Queen's Stage Race include top professional cyclists like Unbound winners Colin Strickland and Amity Rockwell, as well as returning RPI Champions Kaysee Armstrong and Joshua Berry. In addition, RPI welcomes transgender athlete and pro cyclist Molly Cameron, as well as paracycling World Champion Megan Fisher. On Saturday, September 4, RPI will host a Welcome Party and Expo in Forest Service Park, and will wrap up the weekend with the RPI Festival Day and Expo on Sunday, September 5 in Festival Meadows.
RPI serves as a model for a new kind of outdoor event, with both in-person and virtual versions. To address the issue of accessibility, RPI offers the RPI Remote category, which was first featured in 2020 due to Covid-19. It's a virtual race that can be completed by anyone, wherever they are in the world.
RPI benefits the Be Good™ Foundation, which was founded by Rebecca Rusch in 2017. The foundation uses the bicycle as a catalyst for healing, empowerment, and evolution, and benefits organizations like the National Interscholastic Bicycle Association, People for Bikes, and the Mines Advisory Group. RPI participants have the option to raise money for Be Good™ during their race and with a silent auction.
RPI Media Contact: Peter Abraham | pabraham@abrhm.com | 310.613.5530 (c)
Official URL: www.RebeccasPrivateIdaho.com
RPI Instagram: @rebeccasprivateidaho
RPI Facebook: Rebecca's Private Idaho
Rebecca Rusch Instagram: @rebeccarusch
Rebecca Rusch Facebook: Rebecca Rusch
Official Hashtag: #RPIGavel
Photo Assets: HERE
RPI Logo Assets: HERE