She Tris Finishes the Season With Record Carnes Crossroads Turnout
October 5, 2022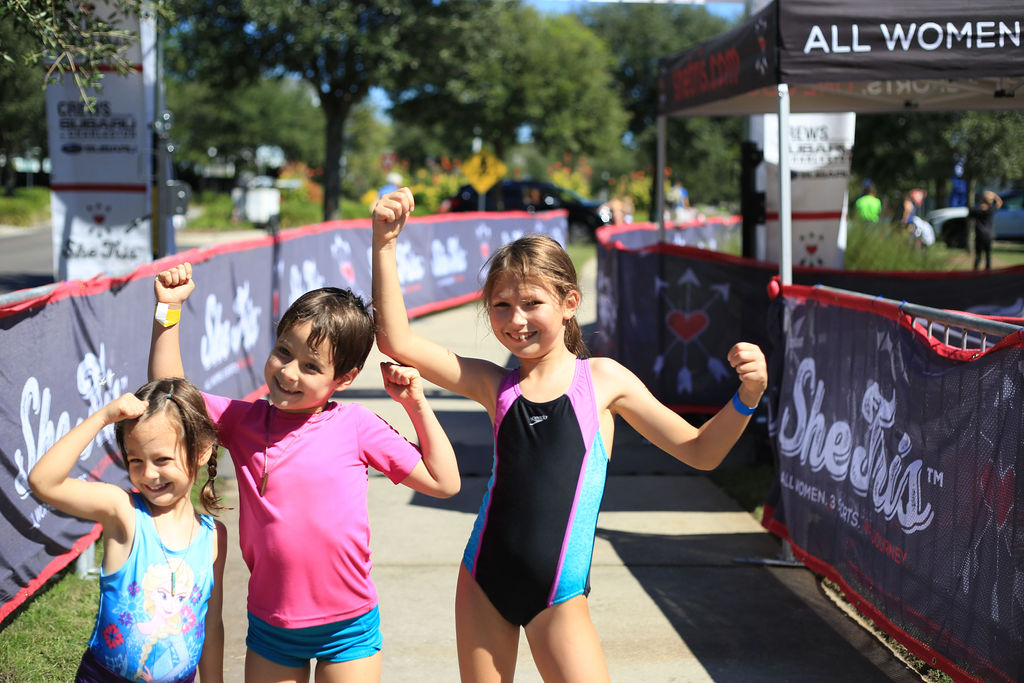 Crews Subaru Charleston Commits to 2023 Title Sponsorship
Charleston, SC /SPORTSWIRE WOMEN/ – She Tris Sprint Triathlon culminated the 2022 triathlon season with the 6th annual Crews Subaru She Tris Sprint Triathlon Carnes Crossroads and Crews Subaru She Tris Girl events at the end of Septemberin Summerville, South Carolina. The morning was a cool fall morning that led into a sunny and beautiful afternoon as women and girls crossed the finish line. For many, this was their first triathlon ever. She Tris saw over 50 young girls register for this event, a company record for their youth tri. The women's event was also well attended, with the highest registrations the company has seen in this post-pandemic atmosphere and the most participants at this venue in company history. "It has been amazing to end the year on a high note,' says founder and Champion of Confidence, Angela Klick, "especially after tougher trends for our industry these last couple of years."
Though most participants are local, She Tris has become popular for women from many different states, whether they make the trip to the Charleston area or they participate virtually, posting their results online. "We even had someone travel from Vermont for this triathlon, and at our last event, one of our virtual participants was from Alaska!" exclaimed Sarah Hays, Champion of Enthusiasm and partner to Klick.
She Tris was once again supported by numerous sponsors including Title Sponsor, Crews Subaru of Charleston for all 3 of their triathlons this year. At the beginning of the Saturday's event, Ken French announced the dealership's commitment to supporting the 2023 She Tris event, receiving cheers and applause from the participants. "We are thrilled to get to work with people like Ken and with the other sponsors in our community. This financial support enables us to create top notch and welcoming events for women and girls," Klick stated.
Not only are She Tris events welcoming for women, they are also beginner friendly distances. Triathletes will swim around 200 yards, bike 8-9 miles, and run 2-3 miles (exact distances depend on the venue). Dates for the 2023 triathlon events will be announced soon at shetris.com.
###
About She Tris Sprint Triathlon
She Tris was founded in 2016 by Angela Klick to provide a high quality triathlon experience for women regardless of whether they were new to the sport of a seasoned triathlete. She Tris is the only pool swim triathlon and women only triathlon in the Charleston area and currently offers 3 regional events for women throughout the year. Every year a percentage of our proceeds benefit area organizations like Tri It For Life, local ROTC clubs, and local swim teams. Interested in sponsorship? Contact our Catalyst of Fun Liz Alford at liz@shetris.com.
Media Contact
Sarah Hays
Champion of Enthusiasm
sarah@shetris.com
843-323-7715