Spivey Hoping For Redemption As She Returns Home For Super League Triathlon Malibu
September 15, 2022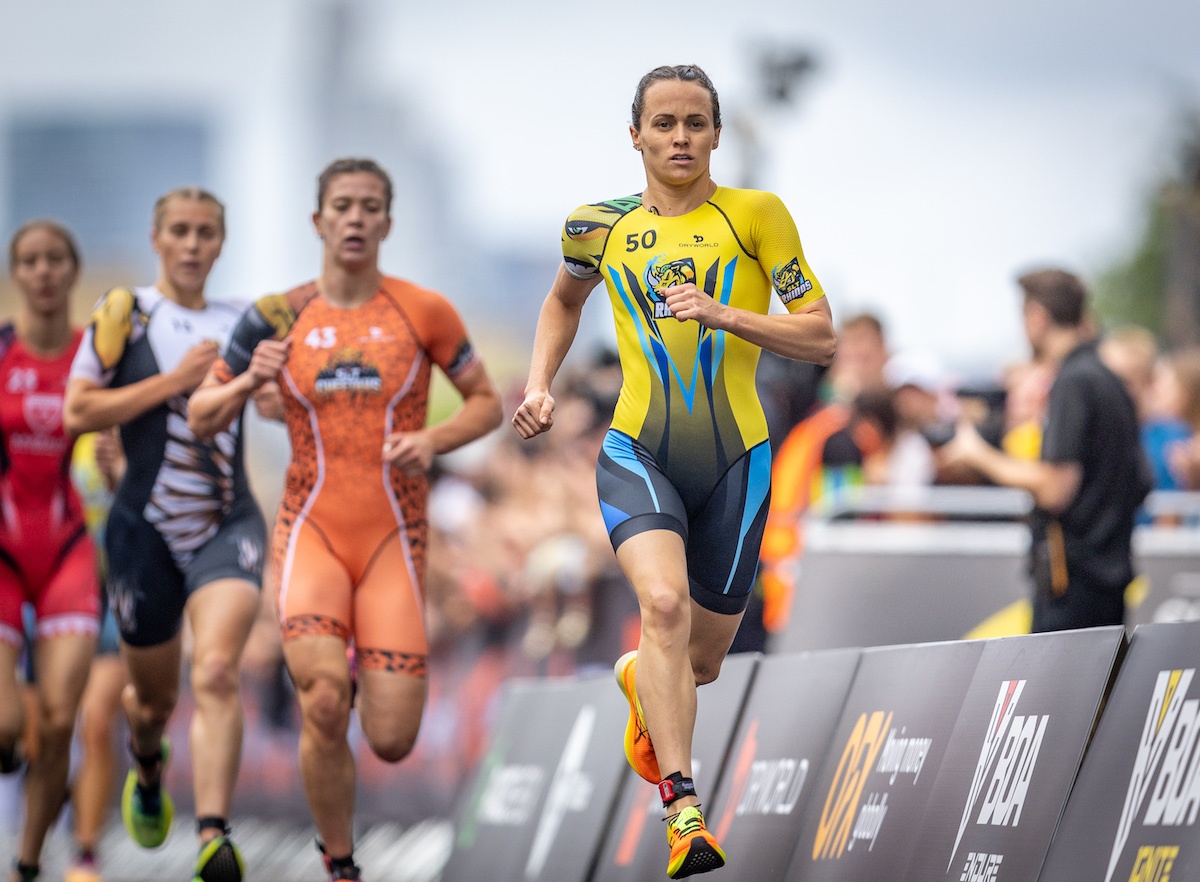 /SPORTSWIRE WOMEN/ – Taylor Spivey is hoping for redemption as she returns home to California, USA, for Super League Triathlon Malibu on Saturday (13:00 local time) with a chance of taking pole position in the race for the 2022 Championship Series.
The American has been a resurgent force this year, taking second and third in the opening two races of the Series in London and Munich to sit just one point behind leader Georgia Taylor-Brown heading into her hometown race.
Spivey grew up in Redondo Beach, an hour down the road from Zuma Beach where Super League Malibu takes place. And she has a huge advantage in a race where many athletes feel nervous about the sea swim having been a national champion in surf lifesaving before she found a love of triathlon.
After a disappointing display in front of her family last year finishing eighth, Spivey is desperate for a better performance as she is in with a real shot of taking the title this year.
Spivey said: "The race is only an hour away from where I grew up so I am really excited about it and my family and friends will be there. Last year I was not very good so I am hoping for redemption this weekend. I am having a lot of fun this year and consistent podiums help for sure. If you haven't done Super League before you really learn as you go, but fortunately I have been doing it for quite a few years now and figured out the intricacies and it's definitely paid off."
The men's race sees the next installment of what is becoming an epic title tussle between Australia's Matt Hauser and New Zealand's Hayden Wilde.
It was the Kiwi athlete who took the win in London before Hauser turned the tables in Munich to top the Leaderboard by a point from Wilde. With both good in the surf, the pair look set for another classic encounter in Malibu.
Super League Triathlon Malibu takes place as part of the world's biggest fundraising triathlon, the 2XU Malibu Triathlon. The event happens over the weekend of September 17-18, with thousands of participants including Hollywood celebrities, with $16m already raised for paediatric cancer research at Children's Hospital Los Angeles.
For more details on how to watch Super League Malibu please visit the website.