Sun Belt Conference Basketball Tournament Ticket Books on Sale November 1
October 29, 2021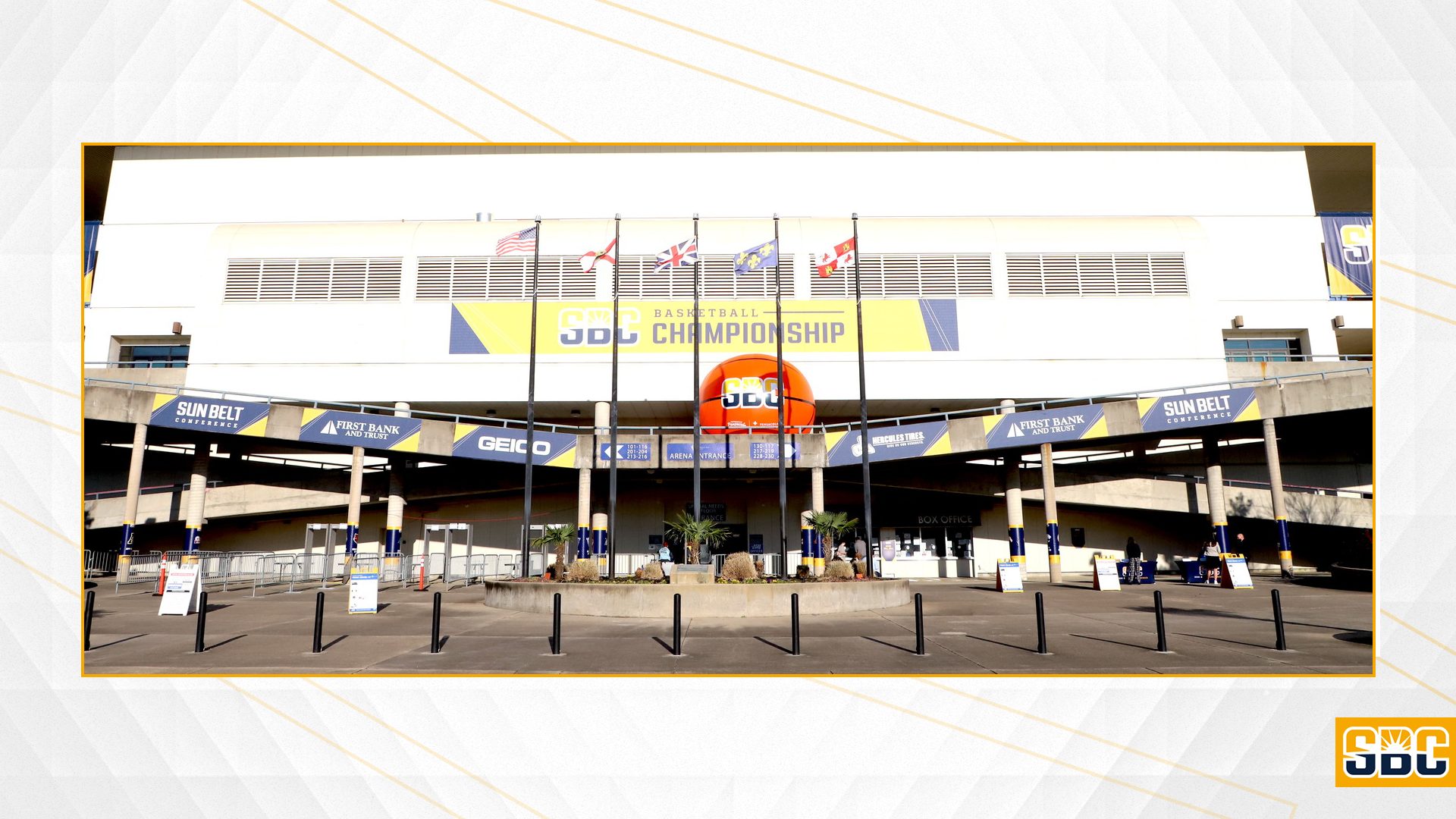 NEW ORLEANS /SPORTSWIRE WOMEN/ — Ticket books for the 2022 Sun Belt Conference Men's and Women's Basketball Tournaments will go on sale Monday, November 1 at 10 a.m. CT. In partnership with Pensacola Sports and Visit Pensacola, the tournaments will be played March 2-7, 2022 at the Pensacola Bay Center in Pensacola, Fla.
"Pensacola is the perfect destination for our basketball tournaments," said Keith Gill, Sun Belt Conference Commissioner. "With every single women's and men's game taking place at the Bay Center, we're expecting an extra fun, high-energy experience for our fans during our basketball championships in March."
All 12 Sun Belt Conference men's and women's teams will compete in the single-elimination tournament with the two tournament champions earning automatic bids to the NCAA Tournament. First-round games will be played on Wednesday, March 2 and both championship games are scheduled for Monday, March 7, 2022.
Ticket booklets include every session at the Bay Center will be available to purchase beginning Monday, November 1 at 10 a.m. through the Bay Center Box Office or through Ticketmaster.
Booklets include a ticket to each session and range in price from $30 to $120 (for children) to $100 to $300 (for adults). Additional fees may apply.
App State won the 2021 Sun Belt Conference Men's Basketball Championship, while Troy captured the 2021 Sun Belt Conference Women's Basketball Championship.
Individual tickets will go on sale through Ticketmaster beginning in February.
# # #
About the Sun Belt Conference
The Sun Belt Conference is made up of 12 members: App State, Arkansas-Little Rock (Little Rock), Arkansas State, Coastal Carolina, Georgia Southern, Georgia State, Louisiana, Louisiana-Monroe (ULM), South Alabama, Texas-Arlington (UTA), Texas State and Troy.
Media Contact:
Nancy Yasharoff
Senior Associate Commissioner, Chief Communications & Branding Officer
Cell: 202.531.0162
nancy@sunbeltsports.org