"The Last Best Ride" Gravel Race Transitions to 501(c)(3) Nonprofit Status and Announces 2022 Event Registration Opening Veteran's Day
November 11, 2021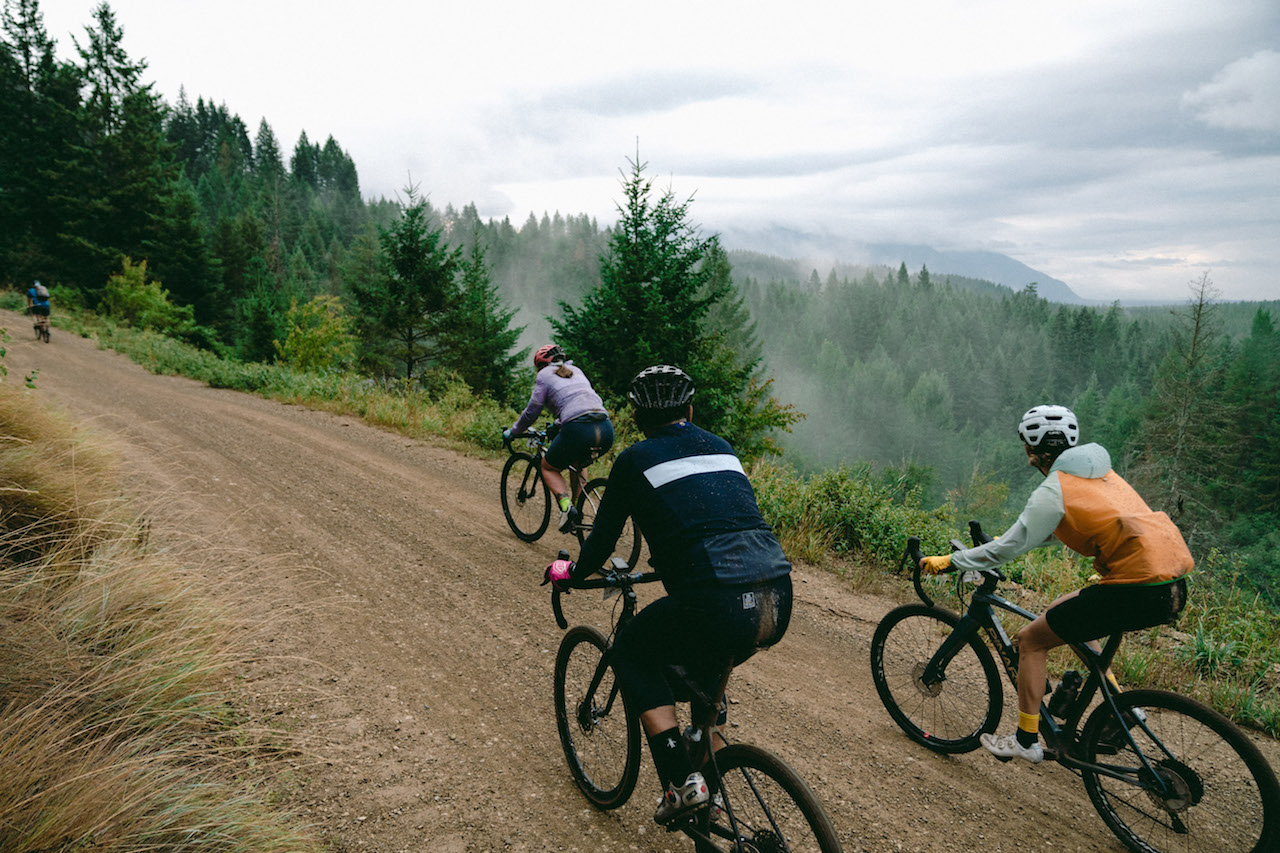 Jess Cerra and Sam Boardman proudly announce TLBR will be moving to nonprofit status; 2022 event registration opens on November 11, 2021
Whitefish, Montana — November 11, 2021 /SPORTSWIRE WOMEN/ – Montana Native and professional gravel cyclist Jess Cerra, and her partner Sam Boardman, announced today that they have transformed "The Last Best Ride" (TLBR) into a 501(c)(3) nonprofit supporting scholarships for local, financially-qualified high school women seeking post-secondary education.
At the same time, registration for 2022's event will open today at 8:00 a.m. PST, Veteran's Day, with special discounted entries being offered to active-duty military personnel and all veterans. The second annual The Last Best Ride will take place on Sunday, August 21st. Registration can be found on the TLBR website, with a direct link to register here; a video highlighting the event can also be found on Vimeo.
"I wanted this event to be something novel and unique that would benefit our community," remarked Cerra. "Not only did I want to use The Last Best Ride to showcase the spectacular riding and natural beauty in and around Whitefish to the burgeoning gravel cycling scene, but I also wanted to make sure that the event was set up to benefit the local community."
As a Whitefish-native herself, and a former recipient of community-funded education award grants, Co-Founder Jess Cerra is intimately aware of just how powerful the activation of community can be. With the help of her high school guidance counselor, Mrs. Barbara Mansfield, and the money provided by donors, Cerra overcame the hardships of growing up as a financially-disadvantaged youth, and was able to pursue her goal of attending college.
The event was designed to fundraise for The Barbara Mansfield Champion Scholar Award, which was created in collaboration with local educators. A portion of proceeds from race registration fees plus any supplemental donations will go to local, financially-qualified high school women continuing their education.
In 2021, over $20,000 was awarded to four local women. For 2022 and beyond, Cerra is working to retroactivelyqualify The Last Best Ride as a 501(c)(3) nonprofit organization to further grow the scope of the Scholar Award Program. More information about The Barbara Mansfield Champion Scholar Award Program can be found on the TLBR website.
In addition, Cerra hopes the conversion to a 501(c)(3) will bolster the mentorship programs of TLBR. In 2021, Cerra – with contributions of sponsors – was able to provide equipment, such as bikes, helmets, tools, and shoes, to four local women participating in the event and coach them as they prepared. For Cerra, the ability to engage with young female athletes is invaluable: "I hope that I can expand on the mentorship capabilities that the event was able to offer in 2021," says Cerra. "The benefits of sports and bikes brought so much positivity into my life, and I want to share that same positivity with the next generation of young women in the valley."
After graduating college, Cerra went on to become a professional gravel cyclist and co-founded JoJé Bar, which unabashedly makes the best-tasting bar on the market, incorporating performance science and all natural, real food ingredients to support community-minded athletes. JoJé was recently acquired by Alete Active Nutrition, whose portfolio also includes SaltStick Electrolytes and BonkBreaker Nutrition. Both SaltStick and JoJé will be sponsors of the 2022 TLBR.
ORGANIZER BIOGRAPHIES
Jess Cerra, a Whitefish High School and University of Montana alumni, is a former professional mountain-biker-turned-road-racer,  private chef, and founder of JoJé Bar. Currently, she races gravel for the Scuderia Pinarello team.
Sam Boardman has raced professionally on the road for the past three years, currently with L39ION of Los Angeles. When not racing, he works as a substitute teacher and special education resource aide in his local school district and is completing a Master's Degree in Elementary Education in order to become a full-time teacher. 
For more information, visit www.thelastbestridemt.com or check out @thelastbestride on Instagram, or contact the race organizers at ridewhitefish@gmail.com. If you or anyone you know is interested in volunteering, please visit https://www.thelastbestridemt.com/volunteer to sign up for a position. 
About JoJé
JoJé Founder Jess Cerra baked what would be the first JoJé Bar back in 2010. Since then, little has changed. Not only does her commitment to creating a healthy and delicious energy bar remain steadfast, but she promises that what you pull out of the wrapper now is crafted with the same home-cooked style as that first batch pulled out of a tiny apartment oven a decade ago. JoJé Bars are for everyone – from the endurance athlete to the recreational enthusiast to the busy professional – all who rely on natural and real food ingredients to provide the fuel needed to conquer workouts and complete daily projects. Our promise: JoJé is the best tasting energy bar you will unwrap. Learn more at JoJeBar.com.
About Alete Active Nutrition
At Alete Active Nutrition, we believe in the health benefits of living an active life. Alete Active Nutrition LLC (formerly RoadRunner Holdings LLC) is creating a portfolio of athlete-focused sports nutrition brands, including SaltStick, JoJé Bar, and Bonk Breaker, that provide the people, prowess, and products to activate an athlete's potential for a healthy life. Backed by American Pacific Group, Alete Nutrition hopes to build upon these investments with additional high-quality sports nutrition brands. Alete Nutrition is committed to the development and support of a diverse, inclusive, and collaborative community of athletes, and sees a tremendous opportunity to bring the benefits of athletics and sports nutrition to athletes of all sports, skill levels, genders, geographies, ethnicities, abilities, and backgrounds. Learn more at www.AleteNutrition.com.