The Specialized Cactus Cup Kicks Off Mountain Bike Racing In 2022
February 10, 2022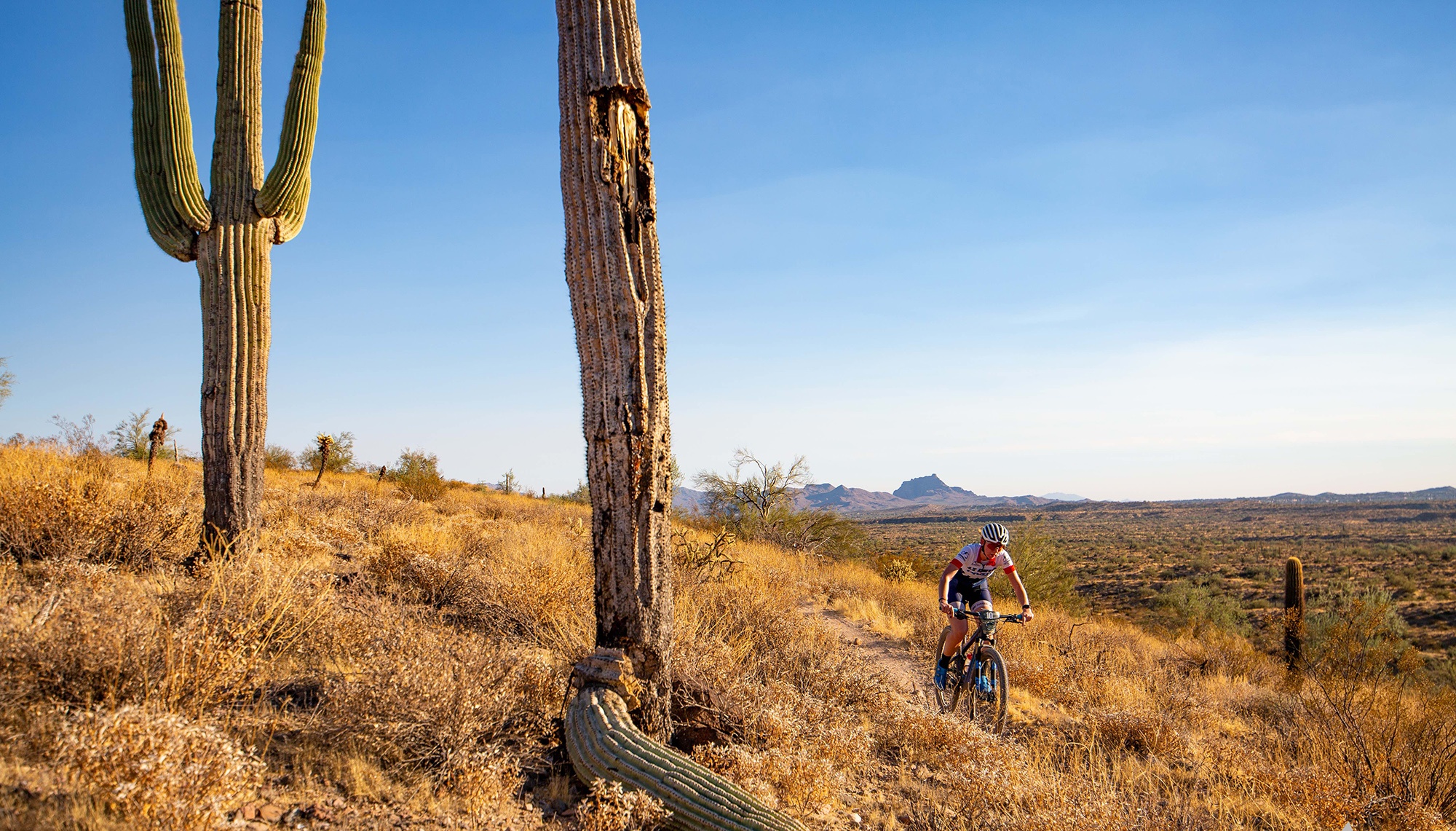 Three-day stage race features top professionals and family-friendly events
/SPORTSWIRE WOMEN/ – Since 1991, Arizona's legendary Cactus Cup has been a must-do early season event for professional and amateur athletes.
This female-owned mountain bike festival features world-class competition in a fun, inclusive environment with activities for mountain bikers of all ages and ability levels—including children.
"The Cactus Cup is a can't miss event! I make it a priority each year because the vibe is so fun and relaxed, yet the field is full of fast competition. I usually bring my daughter to this event because it's family-friendly, and the kids have the opportunity to race and be involved," said five-time Marathon Mountain Bike National Champion and two-time Leadville 100 winner, Rose Grant.
For 2022, festivities kick off at McDowell Mountain Regional Park on Friday, March 11, and run through Sunday, March 13.
The three-day stage race includes a mountain bike time trial, a 40-mile cross-country race, and an XC-focused enduro. These race categories sold out in record time, but there are still opportunities for participation in the fondo, family ride, kids race, and bike demos.
As a family-friendly event, the Cactus Cup features a kids' camp that lets parents race the 40-mile XC event. (Or head out for a run or ride.) Way better than daycare, this five-hour kids' camp will help young riders build skills, confidence and make new friends.
In addition to riding and racing, event highlights include food trucks, a beer garden, live music, an industry expo, and a pop-up museum with memorabilia from the early years of the event.
"​​The Specialized Cactus Cup is a one-stop mountain bike racing weekend. With something for every age and ability, everyone can enjoy this iconic event. Mountain bike enthusiasts can rub elbows with internationally recognized pros like Ned Overend and Keegan Swenson. Spectators can watch their kids race, listen to live music, and have a beer all while checking out the latest from Specialized and other industry leaders in an up-close setting," said Cactus Cup promoter Sage Melley.
###
Media Contact 
Holly Colson
Email: holly@facets.marketing
For More Information 
Social Media Outlets
Twitter: https://twitter.com/hub_events
Instagram: https://www.instagram.com/thecactuscup/
Facebook: https://www.facebook.com/mtbcactuscup/
DOWNLOAD IMAGES HERE: https://docs.google.com/document/d/1_Dq9STblz3mt3hpFLQJVghk-HJaPUT8fRK5nHcH1Sdg/edit?usp=sharing
PHOTO CREDIT: Let's Wander Photography
For more photos contact: holly@facets.marketing