Tucson Bicycle Classic Promotes Equality through Equal Distances, Prize Money and Women's New Racer Program
January 24, 2022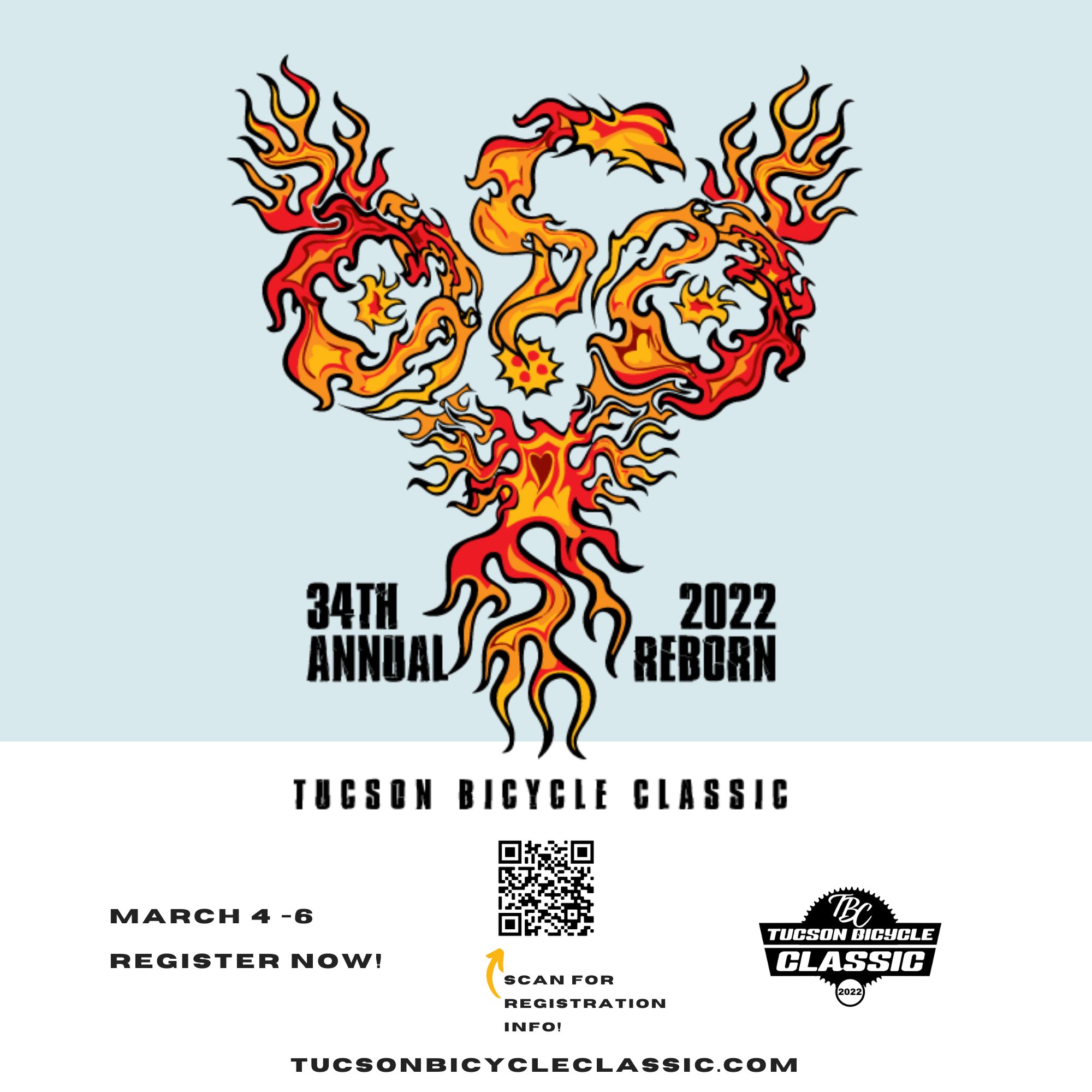 Tucson Bicycle Classic sets standard for equality in sport
January 24, 2022, Tucson, AZ /SPORTSWIRE WOMEN/ – The Tucson Bicycle Classic is pleased to announce for the first time ever, the race will feature equal race distances for both women's and men's race categories, and will continue to offer equal prize purses for men and women.
"I've been speaking with professional and novice women who are so excited for this change and myself as director and our race committee are honored to be one of very few stage races where equality is the standard." – Marco Colbert, Race Director
One of the women Colbert met with is Kathryn Bertine, a local legend in the Tucson cycling community. Bertine raced professionally, and spent years fighting for equality in sport.
"I'm incredibly honored to play a role in TBC's equity initiative. During my professional career I raced the Tucson Bicycle Classic at a lesser distance than the men, but knew the women were capable of handling the same distances. To finally see TBC set a standard for equality is really special." – Kathryn Bertine, former pro cyclist, author, and CEO of Homestretch Foundation
In addition to securing equal prize purses and distances for athletes, Tucson Bicycle Classic has created a Women's New Racer Program to assist and mentor  women to enter the sport. Tucson's Kathryn Bertine and Homestretch Foundation (an organization Bertine founded and serves as CEO) will support this effort.  Pro athletes from Homestretch and other women's pro cycling teams will help educate novice athletes on race etiquette, tactics, nutrition and safety.
"The goal of Women's New Racer Program is to help women feel welcomed into the sport. It can often be intimidating for women to enter a challenging, male-dominated sport, but we're here to help. Women are badasses and they belong in cycling." – Kathryn Bertine
Those interested in participating in the Women's New Racer Program are encouraged to message Tucson Bicycle Classic through their Facebook page (link below) or email Bekah Collins (contact information provided below).
PRESS CONTACT:
Bekah Collins
520-481-1184
bekah@goodnewscommunications.com
Those interested in Tucson Bicycle Classic are encouraged to like and follow their Facebook page for the most current information. Link will be provided below this line.
LINKS: 
https://www.facebook.com/tucsonbicycleclassic
https://www.instagram.com/tucson_bicycleclassic/