Women Run The Vote Relay Raises $111,000 In Second Annual Event
September 28, 2021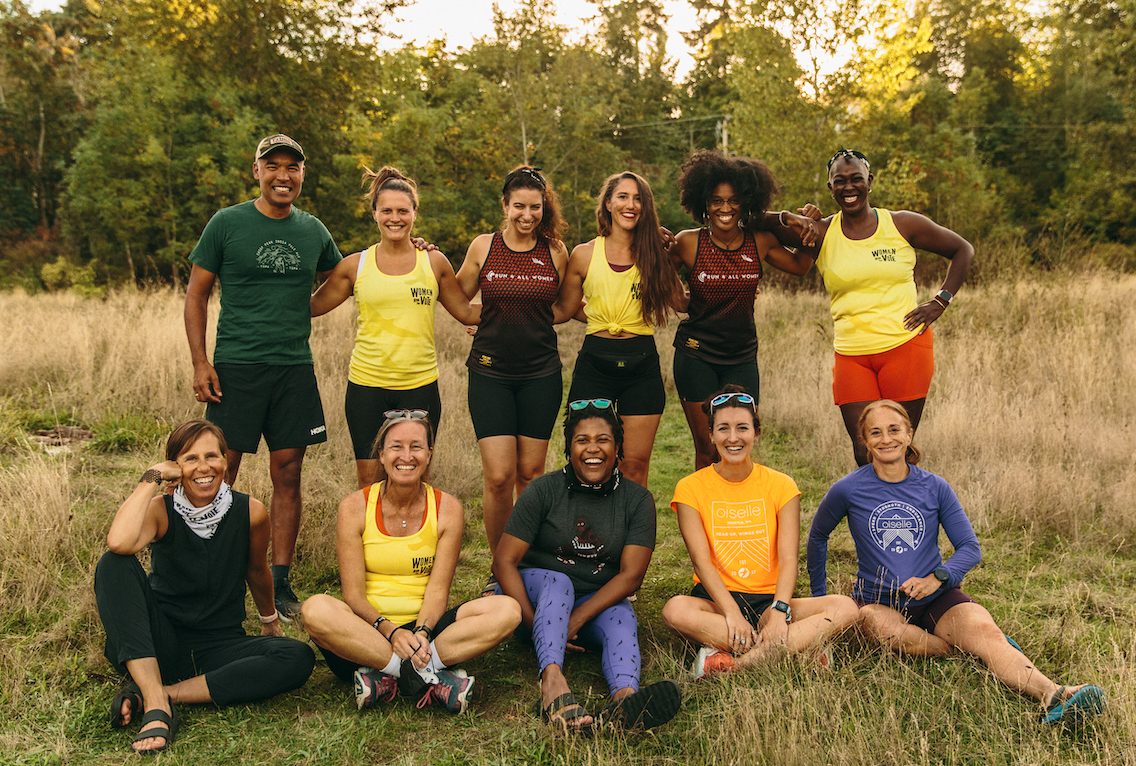 3,593 participants virtually explored native lands from Yellowstone to Seattle
 SEATTLE, WA – September 28, 2021 /SPORTSWIRE WOMEN/ — The Women Run the Vote Virtual Relay, co-sponsored by Oiselle and Run 4 All Women, raised $111,000 for three organizations whose work focuses on environmental justice and indigenous sovereignty.  277 teams, comprising 3593 total participants, covered the 907-mile virtual journey from  Apsaalooké (Crow) lands at Yellowstone National Park to Duwamish territory (Oiselle, HQ, Seattle, WA) from September 20-26.
Over the span of seven days, relayers logged 173,454 miles, approximately 7 times around the Earth. 75 physical activities could be logged and converted to miles on the route to provide an inclusive experience to participants of varying fitness capabilities. Throughout the 900+ mile journey, relayers learned stories about Native people and nations whose land they traversed along the route.  Additionally, participants engaged in Daily Actions – small but meaningful tasks that helped relayers to connect their virtual participation and mileage with real, actionable change in the world.
"WRTV has once again proven to be a major success in empowering thousands of runners to use their movement (running, walking, cycling, etc.)  for social change," said Oiselle's Director of Sports Advocacy Alison Mariella Désir."The donations, the daily civic actions, and all the educational content will live on far beyond this week as will Oiselle's commitment to environmental justice and amplifying the voices and stories of indigenous communities."
Three benefactors, the Duwamish Tribe of Seattle, National Indigenous Women's Resource Center, and Runners for Public Lands each received $37,000.
"The WRTV relay, co-sponsored by Oiselle and Run 4 All Women, united for environmental justice and Indigenous sovereignty, was a dream come true for me, and convinced me that a national movement of runners can change the world for the better," said Vic Thasiah, Founder and Executive Director of Runners For Public Lands. "I'm so happy to have been in Seattle for the final leg, and so thankful for the game-changing support it's meant for RPL."
Learn more about the Women Run the Vote Virtual Relay via the hashtag #WomenRuntheVote or #WRTV.
About Run 4 All Women
Run 4 All Women is a community based organization dedicated to empowering women through fitness. Founded by Alison Mariella Désir in 2017, we ran over 260 miles to advance the conversation around  women's reproductive rights. In 2018, we launched a nationwide voter registration initiative, rooted in local running communities. In 2020, we launched the inaugural Women Run the Vote virtual relay for change raising over $270k for Black Voters Matter. In 2021, the second installment of the relay raised $111k for three environmental justice and indigenous sovereignty organizations.
About Oiselle
Founded in 2007, Oiselle is an athletic apparel company dedicated exclusively to the needs of female athletes. Based in Seattle, Oiselle embodies the notion that running is more than a physical activity, but also a philosophy that helps women increase their courage, confidence, and health. A French word for bird, Oiselle (pronounced wa-zell) alludes to the feeling of independence and flight that most runners know; when the legs go fast and the heart goes free. Connect with Oiselle on Facebook, Twitter, and Instagram.
About Duwamish Tribe
The Duwamish Tribe, the host tribe of Seattle, is working to obtain federal recognition while also serving key roles in the Seattle area in environmentalism, heritage, land preservation, and neighborhood issues.
About National Indigenous Women's Resource Center
The NIWRC is a Native-led nonprofit organization dedicated to ending violence against Native women and children. The NIWRC provides national leadership in ending gender-based violence in tribal communities by lifting up the collective voices of grassroots advocates and offering culturally grounded resources, technical assistance and training, and policy development to strengthen tribal sovereignty.
About Runners for Public Lands
RPL is a 501(c)(3) nonprofit environmental organization that organizes runners for environmental justice, advocacy, and conservation. RPL is passionate about equitable access to nature, and is working to build a national movement of runners who care about public lands, green space advocacy, and hands-on conservation work.
###