Women Who Rally: Pensacola Sports Gears Up for 2021 Women's Half Marathon
October 1, 2021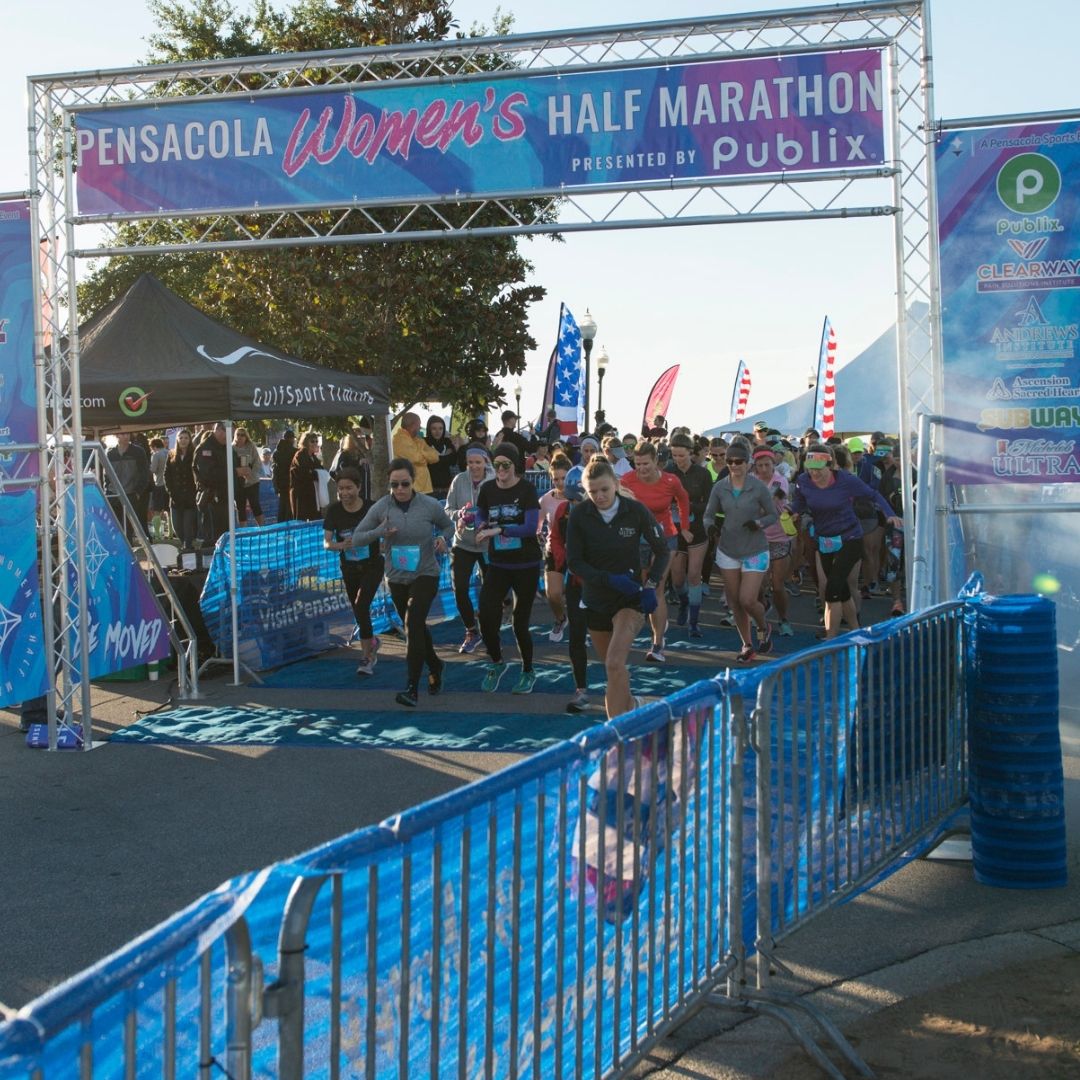 Pensacola, Fla. (October 01, 2021) /SPORTSWIRE WOMEN/ — This one is for the ladies! Pensacola Sports and Rally Pensacola are gearing up for the annual Women's Half Marathon, presented by Publix. Be a part of this unique event, dedicated to empowering women within the Gulf Coast running community.
Taking place Sunday, Nov. 7, the event offers a Half Marathon, 5k, and a Mile Dash. Starting at Palafox Pier, the racecourse takes participants through historic Pensacola neighborhoods and jaw-dropping water views.
Runners will walk away with a premium race bag and have the chance to indulge in delicious food and drinks during the post-race celebration. Overall, this event will be perfect to create new memories and bond with friends and family.
Pensacola Sports is joining forces with Rally Foundation for Childhood Cancer Research. Rally Foundation is a non-profit organization, based out of Atlanta, dedicated to raising money and awareness for childhood cancer research. Rally funds a community in Pensacola to provide local support for families with children fighting cancer.
"I was diagnosed with Leukemia at 18 months and battled with it roughly four years. It definitely left me with certain medical issues, but I survived due to aggressive chemo treatment," said Sara Bennett, cancer survivor, and Women's Half Marathon participant. "I run for mental and physical health, and love that this event focuses on women and childhood cancer. Both things that are important factors of my life."
A virtual option for the half marathon and 5k is available. This option allows for runners to complete the race at their own speed from the comfort on a racecourse of their choice, no matter where they live. The virtual runners, like the physical runners, will be rewarded with a t-shirt, medals and a premium race bag.
Grab your running shoes and be a part of the "Women Who Rally," this year at the Women's Half Marathon, presented by Publix.
Registration and event information for the Women's Half Marathon presented by Publix can be found at pensacolasports.org/pensacolawomenshalf/
##
About the Pensacola Sports
Pensacola Sports is one of the oldest sports commissions in the United States, beginning in 1954. Today, Pensacola Sports manages and assists in numerous events a year throughout the Escambia, Santa Rosa, and Okaloosa county areas. Pensacola Sports is dedicated to enhancing the quality of life, health, wellbeing and economic development of the Pensacola and surrounding regions through sports and recreation.