4x World Champion Triathlete Mirinda "Rinny" Carfrae Retires
March 10, 2023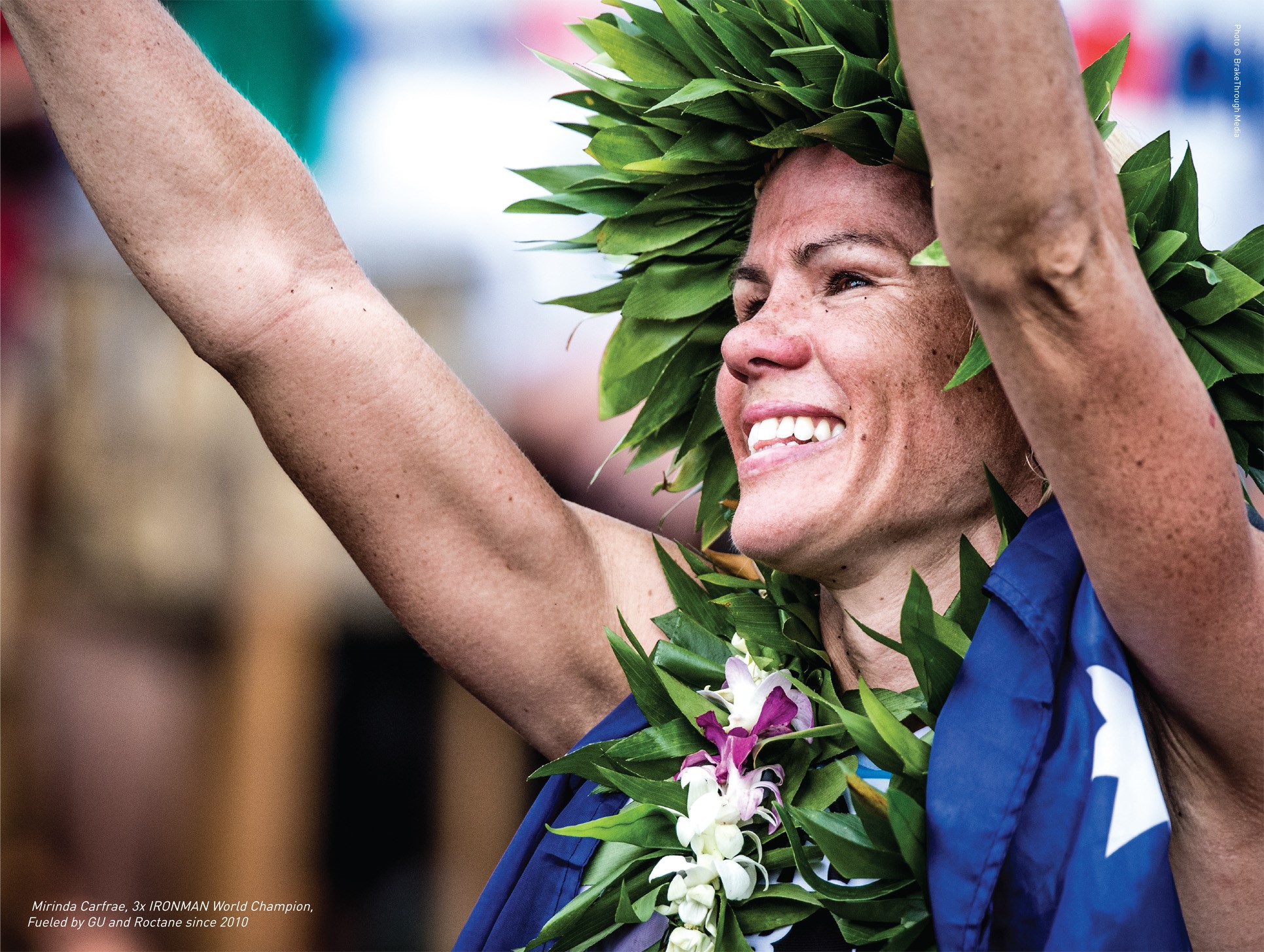 Will Pursue New Challenges Including Coaching and Women's Sports Advocacy
March 10, 2023. Boulder, Colorado /SPORTSWIRE WOMEN/ – 4x  World Champion Mirinda Carfrae officially retires after successful 20+ year pro career, including 3 IRONMAN® World Championship titles and an IRONMAN® 70.3® World Championship crown.
Fast, skillful, but short, Rinny was urged by her basketball team physiotherapist (who was also a triathlon coach) to try triathlon. The rest is history. Carfrae competed in her first triathlon in 1999 at the age of 18 and quickly climbed the ranks to make Australia's Junior and U23 National Teams, winning silver medals at both the 2002 & 2003 ITU world championships. By qualifying for the Australian junior team, she earned her scholarship with the Australian Institute of Sport which allowed her to set off on her path as a professional athlete. Traveling and racing on the world circuit she fell in love with the sport of triathlon, recognizing that hard work and determination translated to success.
"In hindsight I think my superpower was patience," said Rinny. "My first tri was at the end of 1999—my first IRONMAN was 10 years later. I waited until I felt I was physically and mentally strong enough not only to go the distance but to be seriously competitive."
Carfrae achieved her first pro World Championship podium at the 2005 ITU Long Distance Championships in Fredericia, Denmark, where she finished second. Referring to this race, she later claimed, "I was more comfortable racing the longer distance and I knew from that point on that full-distance racing was in my future. "
A course record win at the 2007 IRONMAN 70.3 World Championship qualified Rinny for the IRONMAN World Championship in Kailua-Kona, HI. True to her superpower, she deferred her qualification to 2009, when she would be ready to seriously compete at the longer distance. The decision paid off as she finished second to Chrissie Wellington in her Kona debut setting a women's run record (2:56:51), and then won her first IRONMAN World Championship in 2010. Rinny won again in 2013 and 2014 breaking records on both occasions. Her 2014 was also one for the record books as she overcame the largest deficit in IRONMAN history — 14-and-a-half-minutes — to defeat Switzerland's Daniela Ryf.
A perennial crowd favorite, Rinny always entertained fans with her determination and grit on the Kona IRONMAN course. She dominated in Kona for a decade with a marathon course record that still stands today (2:50:26/ 2014) and seven podium finishes in ten starts.
In celebration of her retirement, the Tim and Rinny show launches new video on YouTube.
With racing aside, and time on her side, Rinny is excited to jump in with coaching and mentoring out of the gates. "I love this sport and am honored to have worked with the best coaches throughout my career. I can't wait to transition into a coaching role with TriDot, a platform with incredible technology, allowing me to really focus and interact with my athletes. "I've had a long, successful career with no training injuries, including the last few years while balancing family and full-time racing. I'm excited to share my insights and support for the next generation."
In addition to coaching, Rinny is excited to continue her association with IRONMAN as an ambassador and color commentator.  "I feel strongly that the time is right to break some of the barriers and introduce more women into the sport," said Rinny. "I want to amplify their stories. I had a front row seat at the race in October and saw more of the race than ever before with captivating moments throughout."
IRONMAN's Senior Vice President of World Championship events, Diana Bertsch, witnessed Carfrae's impact on the sport firsthand. "Rinny is an icon. Her sporting career has been defined by more than just her athletic successes. As a multiple IRONMAN World Champion her accomplishment on course, punctuated by a blistering run, has helped to bring the sport of triathlon to new heights, reaching new global fans along the way. But Rinny has given us so much more than a sporting spectacle. A supporter of the IRONMAN Foundation and charitable organizations, of fellow athletes, of fans and a proponent for female participation in triathlon, Rinny's warm, gracious personality has truly reflected the spirit of malama (care) and cements her as an ongoing part of IRONMAN's 'ohana. It's been a privilege for our team to watch and work with Rinny throughout her racing career and we are certain she will continue to make an impact in the sport into the future."
"It's the village of people supporting me that truly unlocked my full potential. My husband and fellow triathlete Timothy O'Donnell, my family, my coaches Siri Lindley and Julie Dibens, my managers, my sponsors and of course the fans that have made my dream a reality. Over more than 20 years, there are a lot of people that have made my career what it is. There are my fellow athletes, sponsors, mechanics, massage therapists, nutritionist, just to name a few. This has been an amazing journey with so many adventures and great friendships that will last a lifetime. To everyone that has played a part, you know who you are, THANK YOU from the bottom of my heart."
ABOUT Mirinda Carfrae
Originally from Australia, and now residing in Boulder, Colorado, 4 X World Champion Mirinda "Rinny" Carfrae is a one of the world's most recognizable triathletes.  Rinny was a threat at every race she entered. In 2023, she retires as one of the greatest triathletes of all time, with over 50 wins at major events throughout the world and seven podium performances at the IRONMAN® World Championship in the span of a decade. Rinny's passion for the sport will shift to coaching with TriDot, allowing her to connect with new athletes on an innovative new platform that uses technology to optimize feedback on training and racing for fast results. Interested athletes can inquire directly from her coaching website. This next stage of her career will be supported by her long-term partners GU Energy, Garmin, Hyperice, MasterSpas, Athletic Greens and Inside Tracker. Although not ruling out future running races, retirement from professional triathlon racing will allow Rinny more cherished time with family, especially with her active kids Isabella (5) and Finn (2).