Alpen Outdoors Launches The Ridge Pant, Made for Women and Built for Adventure
May 23, 2023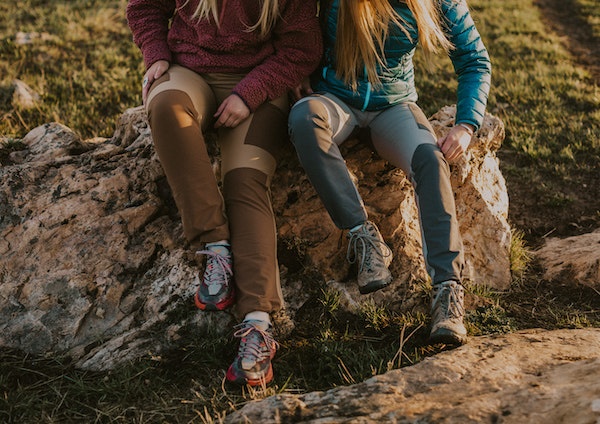 Bozeman, MT. (May 23, 2023)/SPORTSWIRE WOMEN/ – Today, Alpen Outdoors, makers of outdoor apparel for women, is excited to announce their debut product, the Ridge Pant. Built to last and designed to endure any adventure, the Ridge Pant is a sustainably sourced, high-quality pant any adventurous woman will be proud to wear.
"I'm really proud of the Ridge Pant," said Merrit Geary, Founder of Alpen. "We diligently took everything into consideration to create a quality fit without a compromise on appearance or performance. The Ridge Pant runs true to size, and were built entirely by a women-led team. When people feel good, they perform well, and I want women to feel confident and empowered in our products. Whatever the pursuit may be, I know Alpen will help women get there, from mountain tops to rivers and everything in between."
The Ridge Pant uses two stretch fabrics crafted together with recycled yarns to provide durability and function, and are built with a wicking finish that helps the fabric dry quickly and comfortably. Featuring a special weaving technique to provide maximum stretch, and a durable but lightweight soft shell fabric at the knees and seat. A water resistant finish helps shed moisture during that early morning hike or light rain.
The Ridge Pant features a reinforced double layer fabric at the knees and seat providing extra scuff protection. An interior drawcord at the waist allows for a custom fit, while a drawcord at the bottom leg opening provides a more secure fit over boots or the opportunity to cinch up the pant leg to cross a creek. The Ridge Pant is designed with deep front pockets, side leg pockets, and back pockets to provide multiple options to store any items needed outside on the trail or in everyday life. MSRP: $149.00
For more information on Alpen Outdoors, and to order your Ridge Pants today, visit alpenoutdoors.com.
About Alpen Outdoors:
Alpen is on a mission to get women outdoors and in the right gear. They are committed to creating experience apparel for women, built to last and designed to endure adventures. Women shouldn't have to compromise when male counter-parts don't have to. Alpen set out to design a product that is not only sustainably sourced but built to perform. Obsessed with fit and quality, Alpen's experience apparel is built with women in mind.