American-made FORLOH introduces women-specific rain gear
December 1, 2021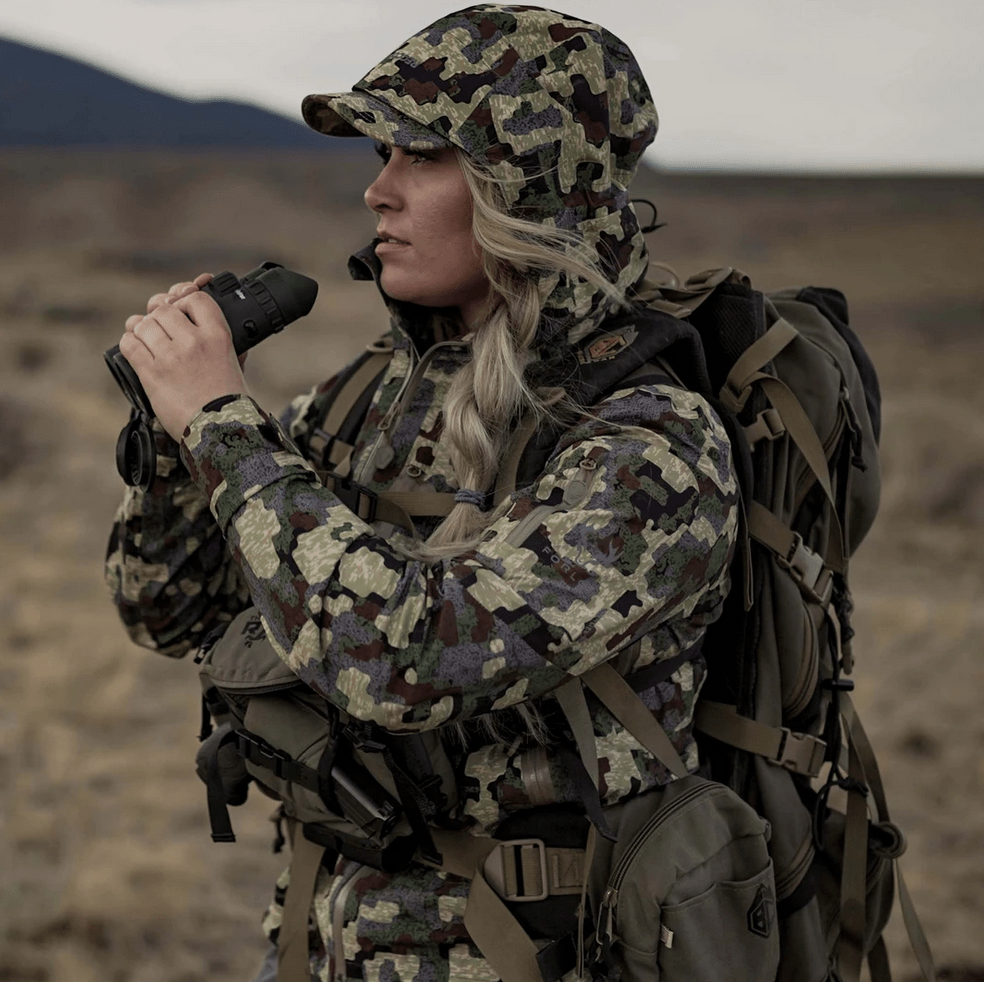 AllClima 3L jacket and pants are packed with innovations, technology
WHITEFISH, Mont. (Dec. 1, 2021) /SPORTSWIRE WOMEN/ – The 2021-22 hunting seasons may have hit their peak, but FORLOH, the 100% made-in-America technical outdoor brand, continues to bring innovation to the market with the release of two lightweight, breathable and waterproof women's-specific rain garments.
FORLOH's new Women's AllClima 3L Rain Jacket ($369) and Rain Pant ($349) package all of the award-winning design and cutting-edge technologies found in the men's AllClima 3L gear, but tailor it specifically to women hunters. Using input from numerous women hunters who hunt under some of the most demanding conditions, FORLOH has crafted a jacket and pants that are incredibly soft to the touch and exceedingly quiet in the woods or on the water.
Both the jacket and pant incorporate FORLOH's proprietary Airadigm™ Pulse Plasma technology, that uses only one percent of the DWR treatment traditionally used in rainproof garments. This doesn't block the breathable membrane and allows the wearer to stay permanently dry. Just as important for hunters, it significantly reduces noise and prevents excess odor from sweat.
"One of the keys to staying dry outdoors is wearing gear that fits perfectly," said FORLOH founder Andy Techmanski. "With our manufacturing taking place here in the United States, we were able to take advantage of faster domestic design and manufacturing and redesign
our men's AllClima offerings to a women-specific fit, so female hunters can be assured they have gear that's going to keep them comfortable, dry and provide them with stealth they demand."
Light and packable, the Rain Jacket incorporates Recco® search and rescue technology, making it a perfect choice for backcountry hunting. The Rain Pants are loaded with useful features hunters and adventurers alike will love, like reinforced hip panels for a pistol or pack carrying durability and full zips from waist to ankle – a favorite feature of our female test team as it allows you take your pants off or shed a mid-layer pant without removing your boots.
Both the jacket and the pants can be layered over FORLOH's women's specific base layer or worn over both FORLOH's base and insulation layers for the ultimate in warm, comfort and breathable protection.
About FORLOH
The only brand that makes 100-percent American-made hunting apparel, FORLOH is a technology company that focuses on the hunting and outdoor markets. Based in Whitefish, Mont., FORLOH uses a range of cutting-edge and proprietary technologies to improve performance in areas like breathability, waterproofing, insulation, heating and cooling. Through FORLOH's connections with U.S. manufacturers, it has adopted and applied technologies from other industries, such as NASA or the automotive industry, to create unique performance characteristics that other manufacturers are not offering. It is focused on how its products work together to create an apparel system that performs better. At its core, FORLOH is dedicated to enabling customers to forge deeper connections with the outdoors through use of better technology. Join the future today at FORLOH.com and join the conversation on Instagram, Facebook and Twitter.