Broad Beta launches new podcast with in-depth interviews of women, gender queer climbers and skiers
February 3, 2023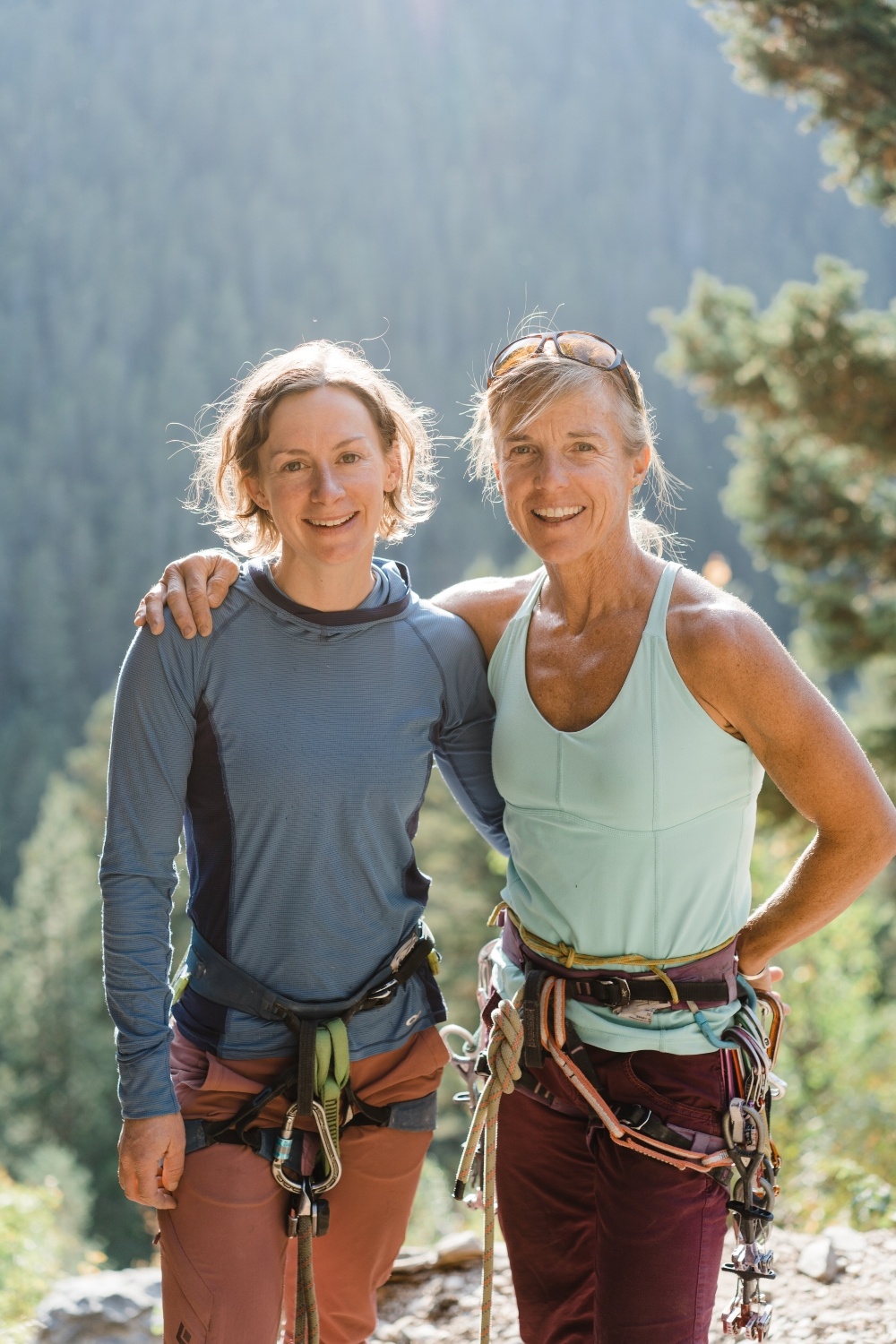 New media space seeks to inspire, inform and empower those on the margins of the outdoor community.
Bozeman, MT (Feb. 3, 2023) /SPORTSWIRE WOMEN/ – Through special events and written and audio media, Broad Beta — a newly launched media outlet — empowers, inspires and creates belonging for a diverse, underserved outdoor community. Conceived by Jeannie Wall and Leslie Gains-Germain while climbing the Nose on El Capitan, Broad Beta is a space for women and gender queer climbers and skiers to share their extraordinary mountain adventures and lives with full disclosure.
Broad Beta is a growing community for those on the margins of the climbing and skiing communities, designed to connect and embolden them to follow their true nature. The new Broad Beta podcast features in-depth, moving interviews. The website contains written stories along with audio versions read by the authors. In addition, technical tips paired with gender-specific gear reviews provide tangible, practical advice for everyone from first-timers to seasoned adventurers. Soon to come is a new addition focused on food, filled with health information around fueling our bodies, including recipes for the front and backcountry.
"We empower women and gender queer folks to embrace wild ideas, wild experiences and the preservation of wildness," Wall explains. "These stories express raw experiences of our travels in wild places with great partners: from the comic to the tragic. The profound effect that wild spaces have on our psyche is a lens from which we see our community and our world. We believe in Thoreau's wisdom, 'In wildness is the preservation of the world.' And the equality of all life."
Broad Beta also offers live storytelling nights, called The BROADcast. This year's Bozeman Ice Festival held a live BROADcast event with heartfelt presentations, pizza, beer, a raffle and time to connect and meet a diverse and inclusive group of women and gender queer folks. Visit broadbeta.com for the video of the six event's presenters.
Gains-Germain adds, "Broad Beta is an interactive space for people to grow and share each other's wisdom, challenges and epiphanies from our quests in wilderness. Our purpose is to cultivate a space to learn and inspire us to reach beyond what we thought possible. In doing so, we hope to bring more inclusion, compassion and gratitude to the world."
About Broad Beta
Broad Beta's mission is to organically weave together and empower an outdoor women's and gender queer community. Through the open and honest sharing of stories of wilderness adventures, Broad Beta seeks to inspire people on the margins of the outdoor community to reach for their dreams and be emboldened to stand up for the protection of wilderness and the equality of all life. Broad Beta works to educate through women's specific gear reviews, food journeys, technical tips, and the emotional and physical challenges unique to women and genderqueer climbers, backcountry skiers and outdoor enthusiasts. Learn more at broadbeta.com, via Instagram @broad.beta or view The Broad Beta Podcast wherever you find your favorite podcasts or via the website.
– X X X –