Diamondback's Eat My Dust Gravel Scholarship Returns for its Second Year
October 15, 2021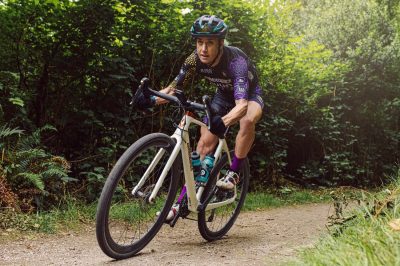 Diamondback and Rach McBride work together to continue to grow gravel cycling
KENT, Wash., (October, 15, 2021) /SPORTSWIRE WOMEN/ — Diamondback, a leader in the gravel cycling space, and professional triathlete and gravel racer Rach McBride have teamed up for the second annual Gravel Scholarship. This year with a new name, the Eat My Dust Gravel Scholarship, which will aim to encourage more female, trans and non-binary participation in the sport of gravel cycling.
McBride has spent their career uplifting underrepresented voices in the cycling community and working to ensure that everyone can participate, no matter their gender. McBride's time as a professional athlete has been filled with plenty of highs, including eight Ironman 70.3 fastest bike splits, and two Ironman bike course records. Their path to endurance cycling success has also faced some lows, namely the lack of inclusion of female-bodied riders when they first joined the sport.
"As the sport of gravel only continues to grow, it's important to build a foundation of equity and acceptance," said McBride. "It's important to me that we welcome more women and non-binary folks into our world, and scholarships are an important piece of that bigger puzzle. The Eat My Dust Scholarship makes me proud to work with Diamondback and my family of sponsors, as it offers support at every level of riding and would truly give someone the confidence and opportunity to grow as a rider."
The scholarship will be open to female, trans, and non-binary applicants and the winner will receive a prize package from some of McBride's sponsors and other brands, including: a Diamondback Haanjo 8C, a Life Time gravel race entry, a Nuun Hydration package, a Wahoo Kickr Core, a one year Zwift membership, a Zealios package, Smith sunglasses and helmet and a Wyn Republic bike kit.
The application will be open to US residents only from October 15 through October 31. Fill out the application here.
The application rules and regulations can be found at diamondback.com. For additional information on Diamondback and Rach please visit diamondback.com.
About Diamondback Bicycles:
Born in Camarillo, California, in 1978 and today based in Kent, Washington, Diamondback designs and builds performance bicycles for every rider at every level. With roots in the BMX world, and ongoing innovations in road and full-suspension mountain technologies, Diamondback continues to build a legacy of quality, service, and community. For more about Diamondback Bicycles, visit www.diamondback.com.
###
Media Contact
Marisa Dobrot
Verde Brand Communications
marisa@verdepr.com
505-917-5866