Fast Talk Laboratories Launches Podcast Series for Women in Endurance Sports
January 26, 2023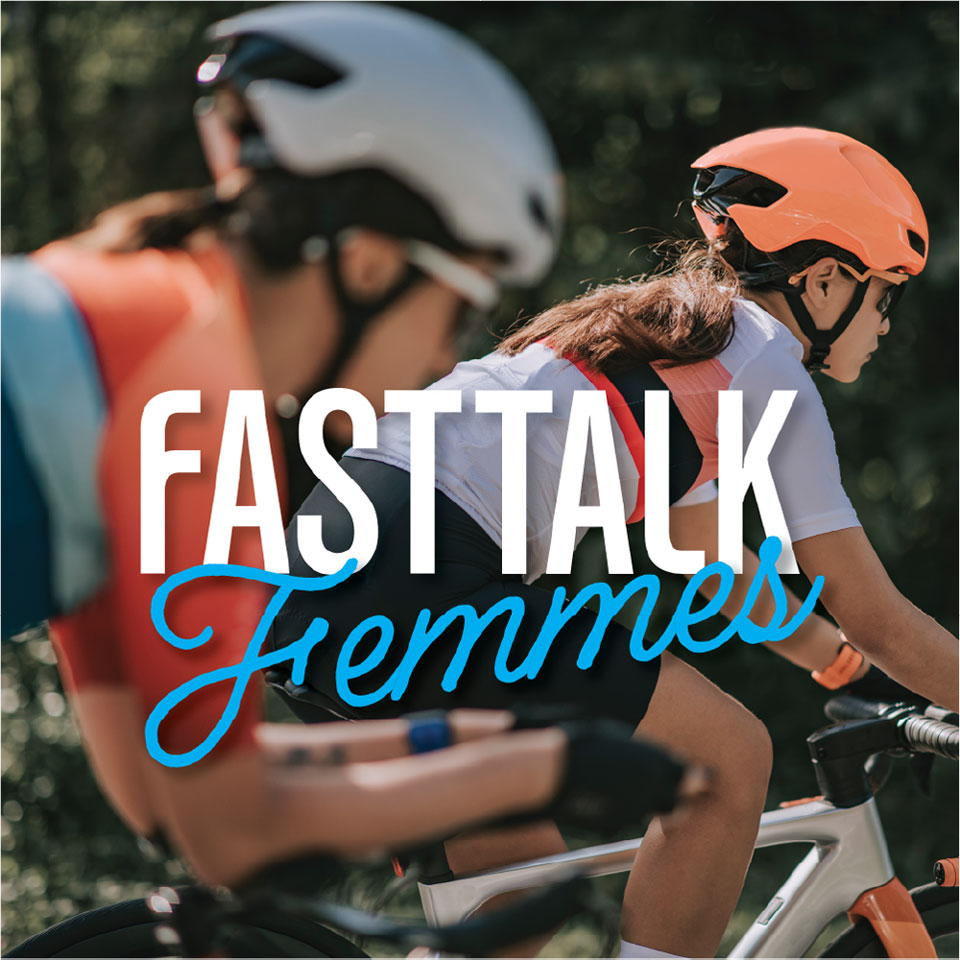 Fast Talk Femmes Podcast Series Features Top Female Experts, Coaches, and Researchers
January 26, 2023 – Boulder, Colorado, USA –/SPORTSWIRE WOMEN/ – Fast Talk Laboratories, the fast-growing endurance training and coaching education platform, has launched a new podcast series on its popular Fast Talk podcast feed. Fast Talk Femmes is co-hosted by Julie Young and Dede Barry, both former U.S. National Team cyclists. The series is all about female-specific physiology, biomechanics, training, nutrition, recovery, and psychology aimed at helping female endurance athletes and their coaches perform at a higher level.
Fast Talk Femmes taps world-class experts to cover subjects like performance, nutrition, youth athletic development, and training throughout pregnancy. "This series reveals key factors about female endurance sports performance that are difficult to find anywhere else," cycling coach and co-host Julie Young said. "We're looking forward to empowering female athletes and their coaches with the best evidence-based information available. It's exciting because we're really just scratching the surface as it relates to the science of how female athletes train and perform."
Fast Talk Femmes has a guest lineup that is hard to compete with. "As a former professional athlete, I would have soaked up something like this when I was training and racing," co-host Dede Barry said. "We're excited to share our knowledge and tap into leading experts in the sports space like Jennifer Sygo, Dr. Dana Lis, Dr. Emily Kraus, Catherine Cram, and Erin Carson."
Emma-Kate Lidbury, content strategist for Fast Talk Labs and former managing editor of Triathlete, said: "Fast Talk Femmes brings the same level of science you'd expect from Fast Talk but focuses the lens on how women can get fitter, faster, and go farther."
Fast Talk Femmes has already released two episodes, now available on all major podcasting platforms. New episodes release every other Tuesday, with episode 2 dropping earlier this week, January 24. Learn more or tune in now at www.fasttalklabs.com.
About the Fast Talk Femmes Co-hosts
Julie Young is a sports scientist, cycling coach, and former U.S. National Team member. Her background as an athlete, combined with her education, provides a unique perspective. She has recently been recruited by Kaiser Sports Medicine to develop and run a physiology-biomechanics lab at their Sacramento Kings NBA arena site. Young has a Masters in sport science and human performance and is currently studying for a graduate degree in performance nutrition. Dede Barry is a former professional cyclist, Olympic silver medalist, and co-owner of Mariposa Bicycles. Barry had a professional road racing career that spanned 16 years. Her cycling resume includes six U.S. championship titles and two World Cup wins.
About Fast Talk Laboratories
Fast Talk Laboratories is a new and fast-growing training knowledge base for cyclists, triathletes, runners, and coaches. We tap the most engaging experts in training, coaching, and sport science to share knowledge and experience with our members. Our members are part of a vibrant community of science-minded athletes, coaches, and experts who seek to know themselves, to know the science, to understand the why behind the how, and to get more out of endurance sports. Our lab has sprung from the dynamic community of coaches, experts, and athletes of the Fast Talk podcast, originally hosted by VeloNews. We are the home of The Craft of Coaching with Joe Friel and a coaching development and education partner of USA Cycling. Fast Talk Labs is based in Boulder, Colorado. Learn more and join for free at fasttalklabs.com.
Reach Our Coaches: coaches@fasttalklabs.com
General Contact and Media Trial Memberships: info@fasttalklabs.com
Partnerships & Sponsorships: partner@fasttalklabs.com