Feisty Media Launches IX Voices for Title IX Podcast Series
June 16, 2022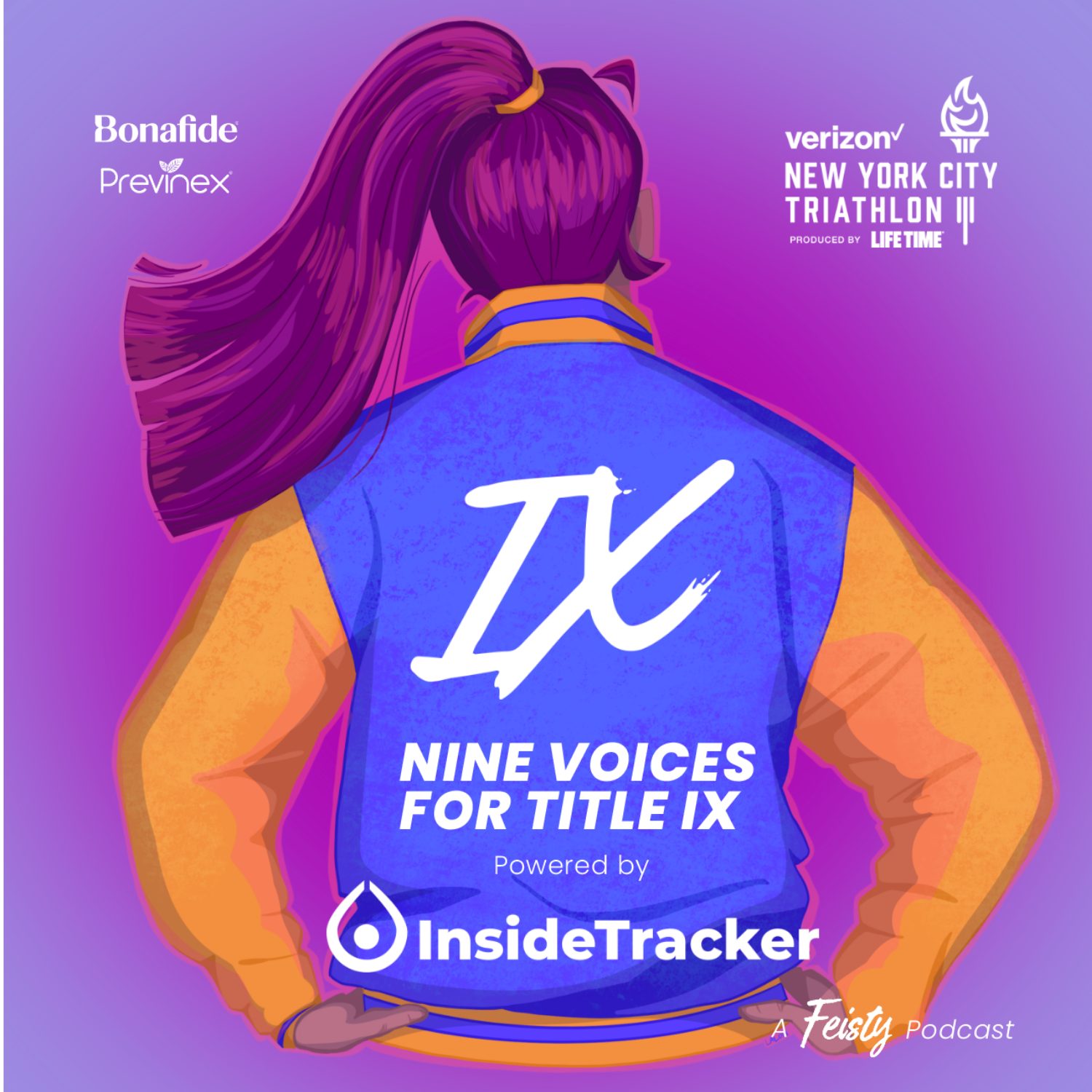 The limited series explores the cultural impact of 50 years of the anti sex discrimination legislation.
Victoria, BC – June 16th, 2022/SPORTSWIRE WOMEN/ – The women-led media network, Feisty, is launching a limited-edition podcast series — IX Voices for Title IX powered by InsideTracker, on June 16th, ahead of the June 23rd 50th anniversary of the landmark anti sex discrimination legislation. The exclusive series will investigate the ways in which Title IX did and did not represent a cultural shift for women in sport.
"None of us would be where we are today within the sports industry if it weren't for Title IX" says Sara Gross, Ph.D., founder of Feisty Media, and Ironman champion, "To celebrate, seven of our Feisty podcast hosts worked together to interview legendary sportswomen and leaders. I feel grateful that Feisty is able to share their stories through this series."
Despite Title IX being a step in the right direction for inclusion, it did not equalize opportunities for men and women in sport. Women are still fighting wage-discrepancies, doubt, lack of media coverage and other barriers to true equality. The series is designed to both honor the changes Title IX brought about as well as challenge its blind spots and shortcomings.
"As a woman who grew up as part of the Title IX generation and who benefitted from athletic scholarship and enjoyed an athletic adult life, I confess I reaped the rewards without examining the work yet to be done," says Selene Yeager, one of the series hosts. "I had an awakening from this series that this fight is far from over and it's essential that we all join the movement and do our part to help make the ultimate promise of Title IX come true for generations to come."
The nine-episode series will feature exclusive interviews with women who lived through the cultural shift that Title IX represented, including icons like Joan Benoit, the first winner of the women's Olympic marathon; Marianne Martin, the first woman to win the Tour De France Feminine; Bobbi Gibb, the first woman to finish the Boston Marathon; as well as athletic directors and athletes who continue to press for change today.
The IX Voices for Title IX powered by InsideTracker series is proud to have InsideTracker, the leading personalized performance and nutrition system, on board as the title sponsor. The series is also sponsored by Previnex, Bonafide, and the New York City Triathlon produced by Life Time. Listeners can find the series starting June 16th on popular podcast platforms including Apple Podcasts, Spotify, and Stitcher. Episodes will be released every Thursday for 9 weeks. Subscribe to the Feisty Women's Performance podcast feed and listen to the first episode today.
For more information please contact Feisty podcast producer Amelia Perry- amelia@livefeisty.com
Feisty Media is a women-led media network dedicated to storytelling, critical-thinking and community. The company's other podcasts include Feisty Women's Performance Podcast, Girls Gone Gravel, Hit Play Not Pause, [un]phased, and IronWomen. Learn more at livefeisty.com.