Gnarly Nutrition joins as a partner for Lael Wilcox's GRIT Cycling Mentorship Program
March 16, 2022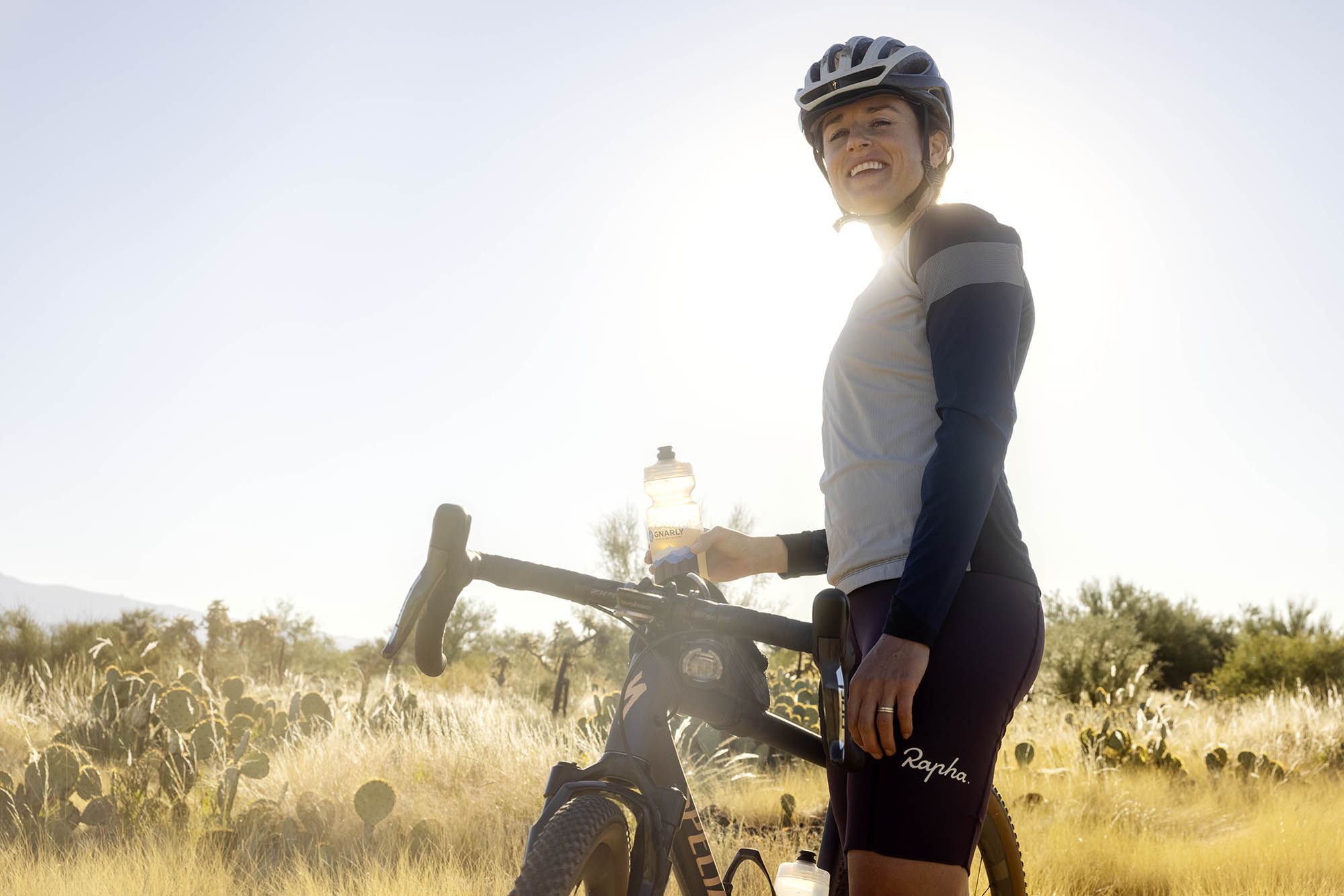 The program expands to Tuscon and empowers young women to join the cycling community at an early age
Salt Lake City, UT (March 16, 2022)/OUTDOOR SPORTSWIRE/ – Gnarly Nutrition athlete Lael Wilcox started the GRIT (Girls Riding Into Tomorrow) program with Cait Rodriguez in Alaska in 2017. Both accomplished cyclists, Lael and Cait are passionate about getting more people on bikes and formed GRIT to give young girls access to bikes and mentorship within the cycling community. The middle school bike mentorship program takes 11-13 year old girls through a six-week course, training for the finale of a three-day bikepacking ride up to 65 miles. This year, GRIT expands to Tucson, Arizona and Gnarly Nutrition is proud to support the program with financial contributions and product. Gnarly's donations will be used to purchase and supply meals throughout the program. Gnarly will also be supplying sticks of their electrolyte mix, Hydrate, to keep participants hydrated as they tackle their rides.
"Gnarly's financial involvement is our fund for the final campsite and food– lunch at the farmers market, local pizza, burgers and snacks. The focus of the program is getting girls on bikes and spending time outside with positive women from different backgrounds–the most exciting part is building up to the final camp out and sleeping under the stars. It's not about how far we go. It's about the time we spend together," says Wilcox. "Tucson GRIT is a community based program–this year we're working with 11 girls from 7 different schools all over Tucson. Last week, one of the girls learned how to ride a bike for the first time and the following day, rode 11 miles!"
Understanding that the early teen years are pivotal for development, Lael targeted the middle school age group for GRIT participants. She wished that she had an opportunity like this one when she was younger, and thus was motivated to be a mentor to aspiring young cyclists to empower them to achieve their goals. GRIT seeks to be a confidence building opportunity for young girls; it gives them the opportunity to take on a large, independent challenge and prove to themselves that they're incredibly capable.
Liz Esche, Gnarly's Director of Marketing, says "Gnarly is beyond excited to work with and support Lael Wilcox and the GRIT program. Lael is a phenomenal rider, who is helping redefine gravel cycling for women. We have seen firsthand that the best way to encourage underrepresented groups to participate in a sport is by providing affordable opportunity and strong role models for youth to look up to. We believe that Lael's efforts to grow GRIT will be one of the many programs to help shift the tide to get more young women on bikes."
GRIT has an amazing team of supporting partners to enable the success of the program, including Specialized (providing bikes), Competitive Cyclist (providing helmets, bottle cages, water bottles, and bike locks), Hydroflask (providing hydration packs and bottles), and Revelate Designs (providing bikepacking storage for snacks).
About Gnarly Nutrition
Born in Utah's Wasatch Mountains, Gnarly Nutrition is committed to educating and inspiring athletes at all levels. Gnarly provides honest, effective and great tasting sports nutrition that is NSF Certified and NSF Certified for Sport. Gnarly's full line features science-backed products free of hormones, GMOs, proprietary blends, antibiotics, or anything artificial.
For more, visit Gnarly's website or follow along on Instagram.