Heidi Muller Leads a Buy Out of the Adventure Racing World Series
January 24, 2023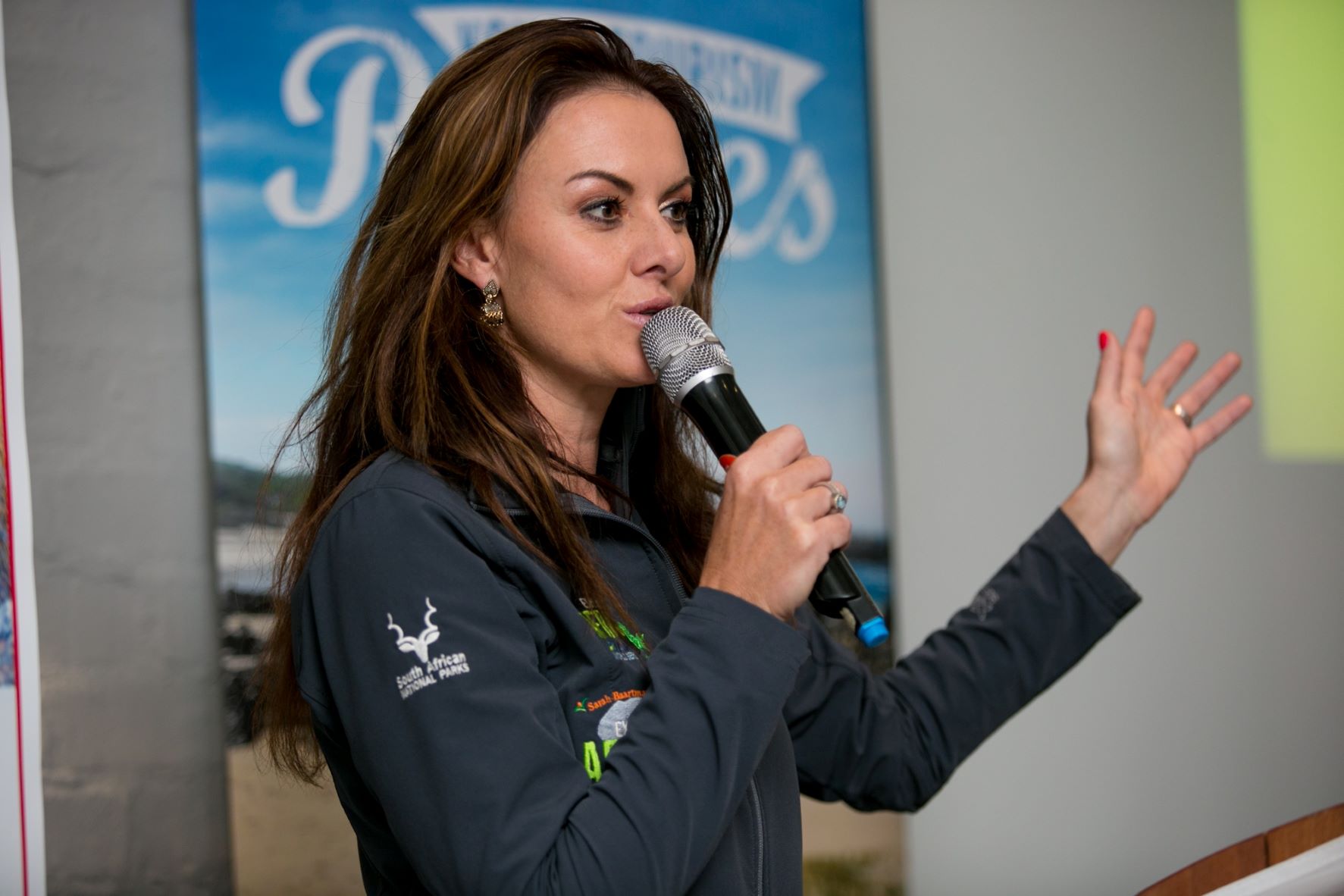 Adventure Racing World Series CEO receives backing of U.S. Investors
23/01/2023 /SPORTSWIRE WOMEN/ – The Adventure Racing World Series is under new ownership after the company was purchased from Geocentric Outdoors (Australia) by a consortium of investors lead by current CEO, Heidi Muller.
Muller has been CEO for the past year, and in full operational charge of the global adventure racing series, which has grown significantly under her leadership. Now, the South African business woman has taken the principal shareholding and the company has re-registered in the USA as 'The Adventure Racing World Series'.
Muller is currently based in the Cape St. Francis Resort in the Eastern Cape of South Africa, where she will organise this year's Adventure Racing World Championship, and facilitate an International Adventure Racing Conference.
"This is an incredible opportunity," she said, "and I am so thankful for the support I've been given to enable this to happen.
"When we started Expedition Africa with some borrowed money 11 years ago we travelled to the race with our newborn baby, and had little idea the race would change our lives. Since then we have organised over 150 races, 10 Expedition Africa's, two Expedition India's, and now we are looking forward to holding the Adventure Racing World Championship.
"Adventure racing has been my life and now I have the biggest opportunity of all, to help the sport I love and believe in, and to take the Adventure Racing World Series to the next level. I want the ARWS to benefit Race Directors all around the world, to make Adventure Racing better, stronger and united. It's a team sport and we are stronger together."
The new company will introduce an advisory board, including senior and new Race Directors, athletes and referees, for 'collective brainstorming and discussions on the ARWS and the future'. Muller continued, "We now have an opportunity to steer the ARWS in a new direction and I believe in the power of the team. There is tremendous drive and expertise among our members and the wider ARWS community and together we can do great things!"
She added, "I couldn't take on this enormous challenge without the support of my husband and family. They are my bedrock and my strength. I also wouldn't have taken this step without the incredible support I've received this past year from all of the AR World Series Race Directors. Their loyalty and belief in what we are trying to achieve inspires me. I'm especially proud of the fact so many of our races are run by women and couples, and we often refer to our collective as the 'ARWS family'.
Among those Race Directors is Santiago López Iturralde, who organises the Huairasinchi race in Ecuador, one of the longest established ARWS races. The race hosted the 2014 Adventure Racing World Championship (soon to be featured in the Mark Wahlberg film, Arthur The King) and will be the World Championship again next year.
Speaking from Quito, he said, "The global community of ARWS racers is strong and they have travelled to Ecuador from all over the world for our World Series races. Racers and teams from Ecuador have also travelled all over the world, to explore, race and make new friendships. There are 3 Ecuadorian teams in the top 11 of the ARWS World Rankings right now. We know that community will grow under Heidi's leadership and look forward to welcoming many international teams to Ecuador for another Adventure Racing World Championship in 2024."
The 2014 World Championship was staged under the ownership of Craig Bycroft and Louise Foulkes of Geocentric Outdoors and Muller said, "I want to thank Craig and Louise for giving me the chance to work as the ARWS CEO. They've given me the freedom to build on the foundations they've established over many years of hard work leading the Adventure Racing World Series. Their support appointing me as CEO, and during the buyout, has been pivotal."
Foulkes said, "We retired from adventure racing last September, after 22 fantastic years organising races in Australia, and 11 running the Adventure Racing World Series.
"When we took over the ARWS adventure racing was in decline and it's fantastic to see the Series now has 64 races around the world. Many of the innovations and structures we introduced are now taken for granted. Rules, referees, rankings, mandatory gear and tracking were all introduced by the ARWS and it has raised the profile of individuals and teams in the sport."
Bycroft added, "I'm proud of everything that Louise and I have developed, with the support of many event directors who shared our vision. Together we've taken adventure racing from a one-off experience for most, to a real sport enjoyed by tens of thousands of athletes around the world.
"I believe this next phase of the ARWS will open new doors, bring new opportunities and allow the ARWS community to continue living the adventure racing dream into the future."
Muller will lead the ARWS into that next phase with the backing of 3 private investors who share her ambitions and hopes for the sport and the new company.
All are from business backgrounds and they will assist with running the new company and with sponsorship acquisition.
"To bring the financial, legal and commercial expertise of our new investors into the ARWS team is so important," said Muller. "They will be there to advise me as we build the company and having their support means I can concentrate 100% on the operational decisions and strong relationships needed to guide a company with races in more than 50 countries.
"All of the ARWS budget will be invested back into adventure racing as we build for the future, and I believe establishing an American company offers the best opportunities to achieve our goals. There are exciting times ahead for the Adventure Racing World Series!"
You can read a detailed profile of Heidi Muller at:
https://arworldseries.com/arws-ceo-heidi-muller-talks-about-life-family-and-adventure-racing/
For more information and interview opportunities contact media@arworldseries.com
Adventure Racing World Series Investors
Jason Wilford
Jason was born in South Africa and immigrated to the US in 2018. He was a competitive adventure racer in the late 1990's (racing against Heidi and Stephan Muller) and shifted to triathlon and Ironman racing which he has done for the last two decades. He has a strong commercial and strategic business background with degrees in law and business strategy.
Currently working in the non-profit space, he is a former corporate CEO who worked across multiple industries with global reach. He plans to be a strategic sounding board for Heidi and assist where he can with meaningful global partnerships and brand relationships.
Philip Sigsworth
Philip qualified as a Chartered Accountant working for KPMG in South Africa in 2004. He has subsequently held several senior finance positions with the large multinationals G4S and Walmart and is currently the CFO of Art and Wellness Enterprises, a professional services organization supporting non-profits founded by Alice Walton.
Philip also serves as the Corporate Secretary of the Ozark Outdoor Foundation, a non-profit creating fun and enriching outdoor experiences in Northwest Arkansas.
Michael Bond
Michael is an attorney and investor.  He has been practicing law for 20 years and has served as a Partner in a national law firm, VP and General Counsel of a US based poultry company and currently serves as VP and General Counsel of a family office.  Additionally, Michael is an investor and advisor to small and mid-size businesses.
Michael has always been drawn outdoors for recreation and wellness and has recently taken on multisport competition in swimming and cycling.  Michael's experience in business and law as well his passion for the outdoors and the human spirit will serve to make the Adventure Racing World Series best in class in operation and experience.
About the Adventure Racing World Series
The Adventure Racing World Series unites in competition the world's best endurance athletes at the premiere adventure races around the world.
The series includes Qualifier expedition races of 3-10 days leading up to an annual Adventure Racing World Championship, and Regional races of 12-36 hours offering an accessible pathway into adventure racing, and the opportunity to progress to expedition races and the World Championship.
There are currently 64 races in the Adventure Racing World Series, with regional races in North America, South America, Europe, Africa, Asia, the Middle East and Oceania. All teams taking part are included in the ARWS world and regional rankings.
The first Adventure Racing World Championship took place in 2001 in Switzerland and this year's World Championship in South Africa will be the biggest adventure race in the world.
For more information see www.arworldseries.com