Honey Stinger Partners with Soccer Star Catarina Macario
August 18, 2021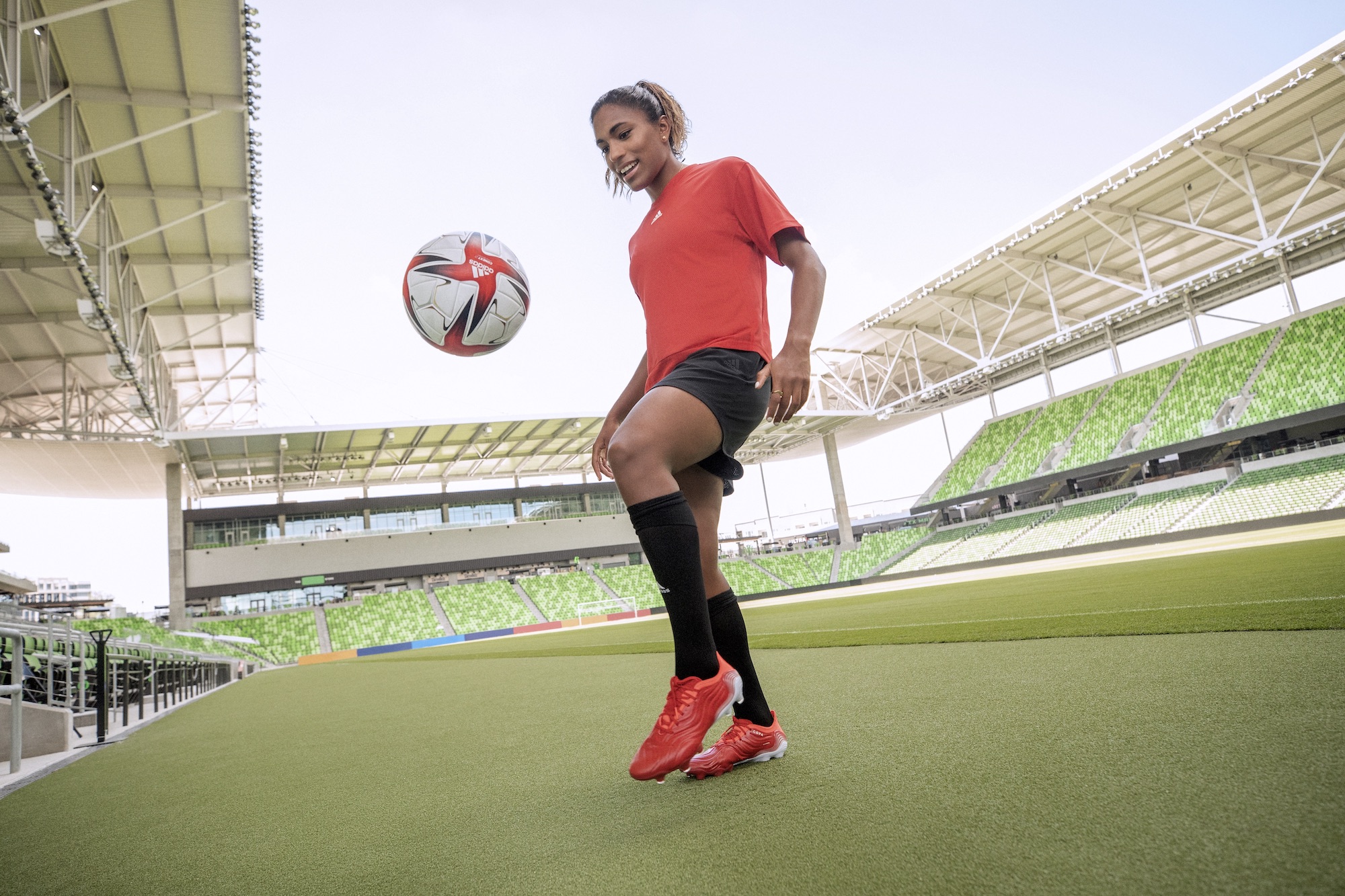 U.S. National Team Member and Olympian joins The Hive family
STEAMBOAT SPRINGS, Colo. (August 18, 2021) – Honey Stinger is excited to announce its partnership with professional soccer player Catarina Macario.
Born in Brazil, Macario's passion for the game started at an early age, and although there were no girls soccer teams where she grew up, that didn't stop her. Macario joined the boys team where she played and practiced fiercely, but she also endured much discrimination being the only girl on the field.
Seeking more opportunities as a female soccer player, Macario made a big life adjustment at age 12 and moved to the U.S. with her brother and father, while her mother stayed back in Brazil to continue working as a doctor. After moving to the states, Macario continued working hard to improve her game while also learning to speak English as a new language. Her years of persistence and talent led Macario to Stanford, where she excelled, attending school and playing on their women's soccer team. Two-time winner of the Hermann Trophy and two-time ESPNW Player of the Year, Macario graduated college early to play professionally for Olympique Lyonnais, a French professional football club based in Lyon, France.
In late 2020 Catarina became the third female to obtain her U.S. citizenship and eligibility to play for the U.S. Women's National Team (USWNT) through a process with FIFA. This allowed Macario to join the USWNT in Tokyo for the rescheduled 2020 Olympics this summer, where the team won a bronze medal.
"Catarina's story is extraordinary. Her character, determination, and ability to connect with people of all backgrounds make her a wonderful role model, and her rise as an international talent is inspiring" said Mike Keown, CEO of Honey Stinger. "We are proud to add her to our growingly diverse Hive Athlete Community and look forward to supporting her journey and efforts to empower others to chase their dreams."
"I am beyond excited to partner up with Honey Stinger! I started eating their waffles before training, and the boost of energy it gives me is always a special part to my day," says Macario. "The support they show to diverse ethnic, gender, religious, race, sport or sexual preferences is something I value and am proud to be a part of!"
With Honey Stinger as her official sports nutrition partner, Macario will prepare, perform and recover with the brand's full line of energy chews, waffles, bars, and gels.
To learn more about Catarina Macario and for a complete list of Honey Stinger's sponsored athletes and teams, visit honeystinger.com/athletes.
About Catarina Macario
Professional soccer player Catarina Macario is currently playing for seven-time European champions Olympique Lyonnais in France, as well as the US Women's National Team. She is represented by A&V Sports. Please contact info@avsports.co for any inquiries. Follow Catarina Macario on social media: Instagram and Twitter.
About Honey Stinger:
Fueling top elites and everyday enthusiasts alike, Honey Stinger makes great-tasting, convenient, sports nutrition to help athletes prepare, perform and recover at their best. The company's diverse product offering includes a variety of waffles, gels, chews, bars, and hydration, providing natural, sustained energy for every endeavor. Based in Steamboat Springs, Colorado since 2001, Honey Stinger's products can be found at sporting goods retailers, grocers, convenience stores, and online at www.honeystinger.com.