Independent Running Apparel Brands Janji and Oiselle Announce Merger
February 22, 2023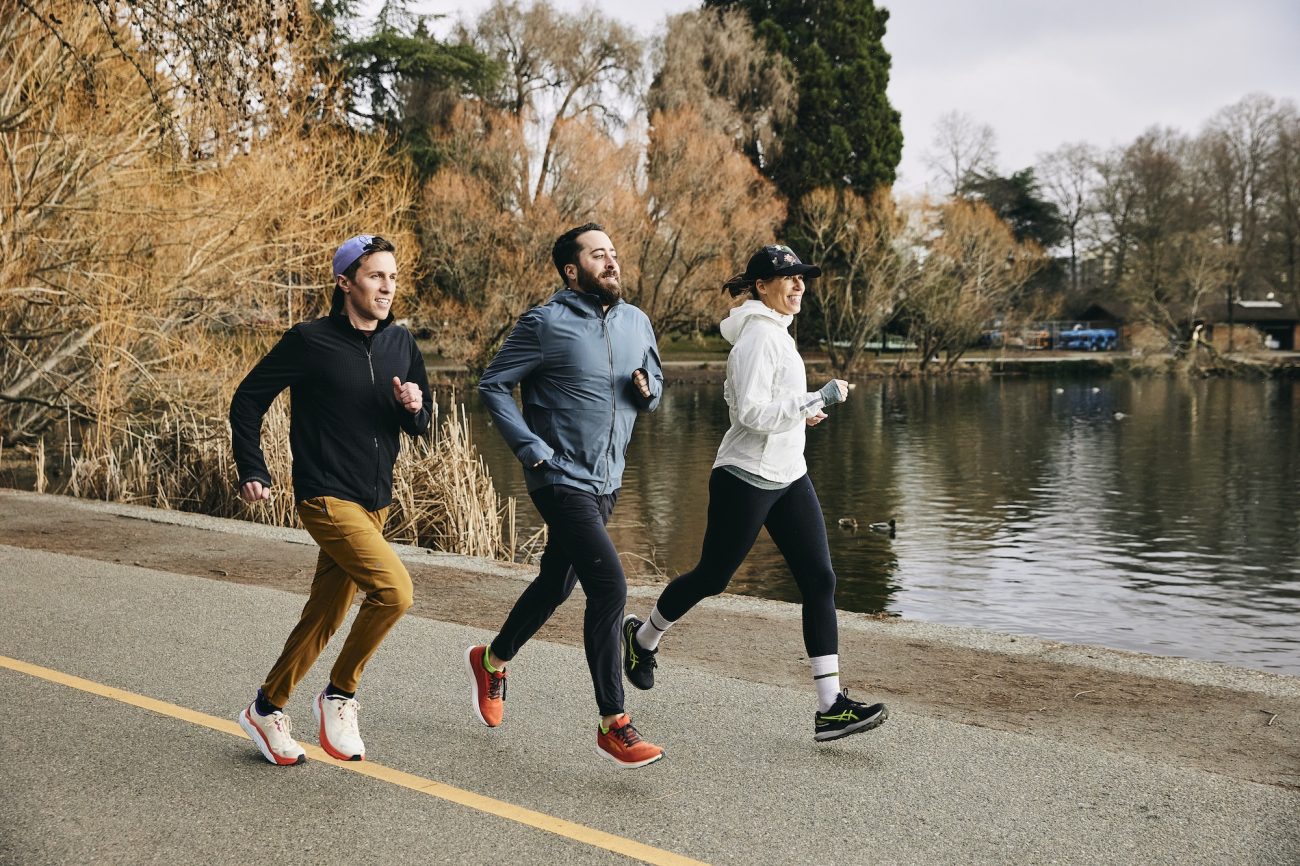 The two mission-driven companies come together as a partnership of equals to build a bigger community in the running industry
February 22, 2023 /SPORTSWIRE WOMEN/ – Janji, a Boston-based running apparel brand on a mission to expand access to safe drinking water worldwide, and Oiselle, a Seattle-based by and for women athletic apparel company, announced that they will enter a collaborative partnership through a merger, facilitated by Digsbury Ventures. The new sister brands will continue to operate as sole entities while building a bigger running community by leveraging resources between the two brands to sustainably grow, establish strong omnichannel footprints, and reach new markets.
Under the new partnership, both Janji and Oiselle will utilize their creative entrepreneurship and brand synergy to propel forward in the fast-growing running industry. Oiselle Founder, Sally Bergesen will be stepping into an Advisory role, while long time Oiselle President, Atsuko Tamura, will continue to lead the brand and strengthen its partnership with elite athletes, including Olympian Kara Goucher and Champion Distance Pro-Runner Lauren Fleshman, and the brand's strong community. Janji's co-founders, Mike Burnstein and Dave Spandorfer, remain in their roles at Janji, while Matt McCalpin will be named Managing Director of Partnerships supporting operations across both brands.
"Runners truly understand the value of community and connection, and that hard efforts are best done as a group! I'm thrilled to be joining forces with our friends at Janji, who share our passion for the sport and its people," said Bergesen. "I'm equally happy that Oiselle will remain a women-led company, something that has defined us since day one, and will continue to be who we are and what we stand for well into the future."
Rooted in the sport of running, Janji and Oiselle will focus on delivering innovative and premium performance apparel made for runners of all types, expanding their presence to reach more runners globally.
"By coming together, both brands can grow their communities, lean in on their strengths, and continue their unique mission: to support runners and make the world a better place through running," said Spandorfer. "This merger allows us to think incredibly long term and support our communities, the Volée and the Collective, even more."
Both brands will continue to foster their distinct running communities and memberships — Oiselle's Volée is a global community of thousands of women with diverse backgrounds and different goals, connected by the common thread of running, and Janji Collective is a community of like-minded runners and adventurers who are encouraged to explore, connect and give back through running.
"The work of these two mission-driven companies is so important, and in many ways it's only just begun. The bird of humanity flies best with two strong wings, and this partnership combines us in a way that makes soaring inevitable," said Fleshman.
"I've been a member of the Oiselle team for 9 years and I'm extremely proud of the community we have built," said Goucher. "As we look ahead to our next venture with Janji, I am excited to continue to spread the love of running and the importance of building community together."
Oiselle and Janji maintain their separate headquarters in Seattle and Boston, and both brands will be releasing new product collections for spring/summer — Oiselle's Spring collection will be available on March 1 at www.oiselle.com and Janji's West Indies Collection will debut on March 2 at www.janji.com.
About Janji
Janji makes running essentials that support life essentials—all collections are inspired by communities around the globe, and each collection supports local artists and gives 2% of sales back to water projects in the communities. Founded as a college project in 2012, the brand today is sold online and in stores across the country, including REI, Fleet Feet, and soon Urban Outfitters. Learn more at www.janji.com and follow Janji on Instagram, @runjanji.
About Oiselle
Oiselle is a by women, for women athletic apparel company that has always loved to go fast, take chances. We make running apparel for female athletes of all ages, paces, and places and bring together a community of women who love to move, run, and fly. Founded in 2007, Oiselle's mission is threefold: make great product, improve the sport, and build the sisterhood. Learn more at www.oiselle.com and follow Oiselle on Instagram, @oiselle.
###