IRONMAN Champion Amelia Watkinson Joins MANA Group
September 30, 2022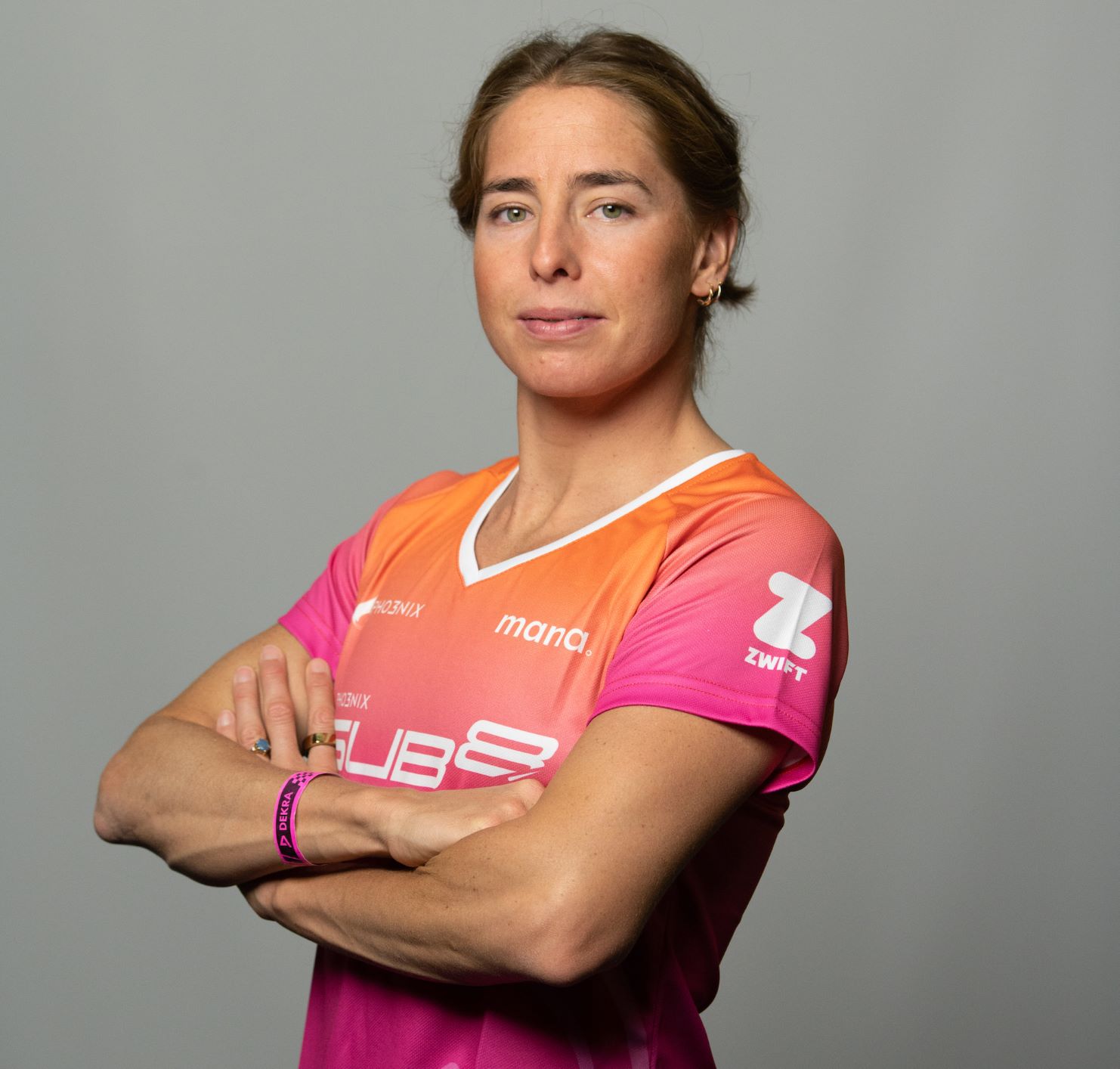 /SPORTSWIRE WOMEN/ – MANA Sports and Entertainment Group welcomes Ironman Asia Pacific champion Amelia Rose Watkinson to its roster of managed athletes.
The 2020 Ironman Asia Pacific title holder and multiple middle distance triathlon winner from New Zealand believes by working with MANA she can take her professional career to the next level. She says, "As athletes we have big goals. To execute them on the world stage we need a great team around us. MANA has home roots in my part of the world while being a global entity and well-connected."
Her primary touchpoint with MANA was through the Pho3nix Sub8 Project, Powered by Zwift where she took on cycling and running pacer duties for Nicola Spirig's attempt to go under 8 hours in the full distance of triathlon. "I like that in the event space they're creating opportunities to raise the bar and put growth into the sport; this aligns with my ambitions as an athlete."
Meanwhile, Joe Skipper and Magnus Ditlev are set to take on the IRONMAN World Championship in Kona, Hawaii on October 8 after banner performances in September.
Skipper won IRONMAN Wales on September 11, making a triumphant comeback to racing after an extended break following his historic sub-7 hour full distance triathlon at the Pho3nix Sub7 Project Powered by Zwift in June. Coming out of the 3.8-kilometre swim four minutes in arrears of the leaders, he lost even more time after a mechanical issue on the 180-kilometre bike cost him 20 minutes. However, the British 12-hour time trial cycling record overhauled his competitors to win by eight minutes off the back of a speedy 2:37 marathon in what IRONMAN UK called "the greatest comeback in IRONMAN history".
With this win he has secured qualification for next year's world championship, even as he looks toward competing in this year's edition.
Skipper says, "After possibly my best IRONMAN performance at Ironman Wales I'm pleased to be heading into the IRONMAN World Championship in good fitness and confidence. I'm currently in Kona finishing off my preparation for the big dance where I'm hoping to top off my fitness and get acclimated to the heat. I'm really looking forward to going head-to-head against the biggest IRONMAN athletes and can't wait for the race!"
He is set to face off against fellow MANA-managed athlete Ditlev who rose to #2 on the Professional Triathletes Organisation world rankings following a second-place finish at the PTO US Open in Dallas, Texas on September 18. Held over 2 km of swimming, 80 km of cycling and 18 km of running, the race served as a final test of fitness for Ditlev and many athletes heading to Hawaii.
"Super stoked to come away with second place here in Dallas at the first ever PTO US Open – it was for sure as brutal and hot as expected," states Ditlev. "Now time to board the flight for Kona and prepare for another hot one."
On the short-course side, MANA athlete Tyler Mislawchuk debuted in this year's Super League Triathlon Championship Series with a fourth-place finish in SLT London on September 4. The two-time Olympian is racing on the five-event SLT series after injury and illness kept him from racing to his full potential in the first half of the year. He also hopes to conclude his season well at the remaining races of the 2022 World Triathlon Championship Series which heads to Cagliari, Bermuda, and Abu Dhabi through October and November.
Mislawchuk says, "It feels so good to put a result on the board that finally reflects all the work I have been putting in behind the scenes. The three guys who beat me [Hayden Wilde, Matthew Hauser, and Alex Yee] are the form athletes in the world at the moment. I take some confidence in that I still have some room to grow. Getting healthy after my Achilles tear hasn't been as straightforward as I would have liked but I'm finally starting to come to the other side."
MANA SEG works with the very best in the world of endurance sport. For a detailed discussion about working or partnering with any of our athletes, please contact: tim.ford@manaseg.com.
About MANA Sports and Entertainment Group (MANA)
Mana stands for power and prestige, with an unparalleled network and credentials in the wide world of sports and entertainment. We deliver our projects, programs and services with pride, boldness and authority. Led by two-time Ironman World Champion, Chris McCormack, the Mana team has been responsible for some of the most important innovations in triathlon, including Super League Triathlon, the Bahrain Endurance 13 Team, and now the creation and delivery of Pho3nix Sub7Sub8, powered by Zwift Project. More information is available at www.manaseg.com.