Kane Footwear Welcomes Hilary Knight to Athlete Team
February 11, 2022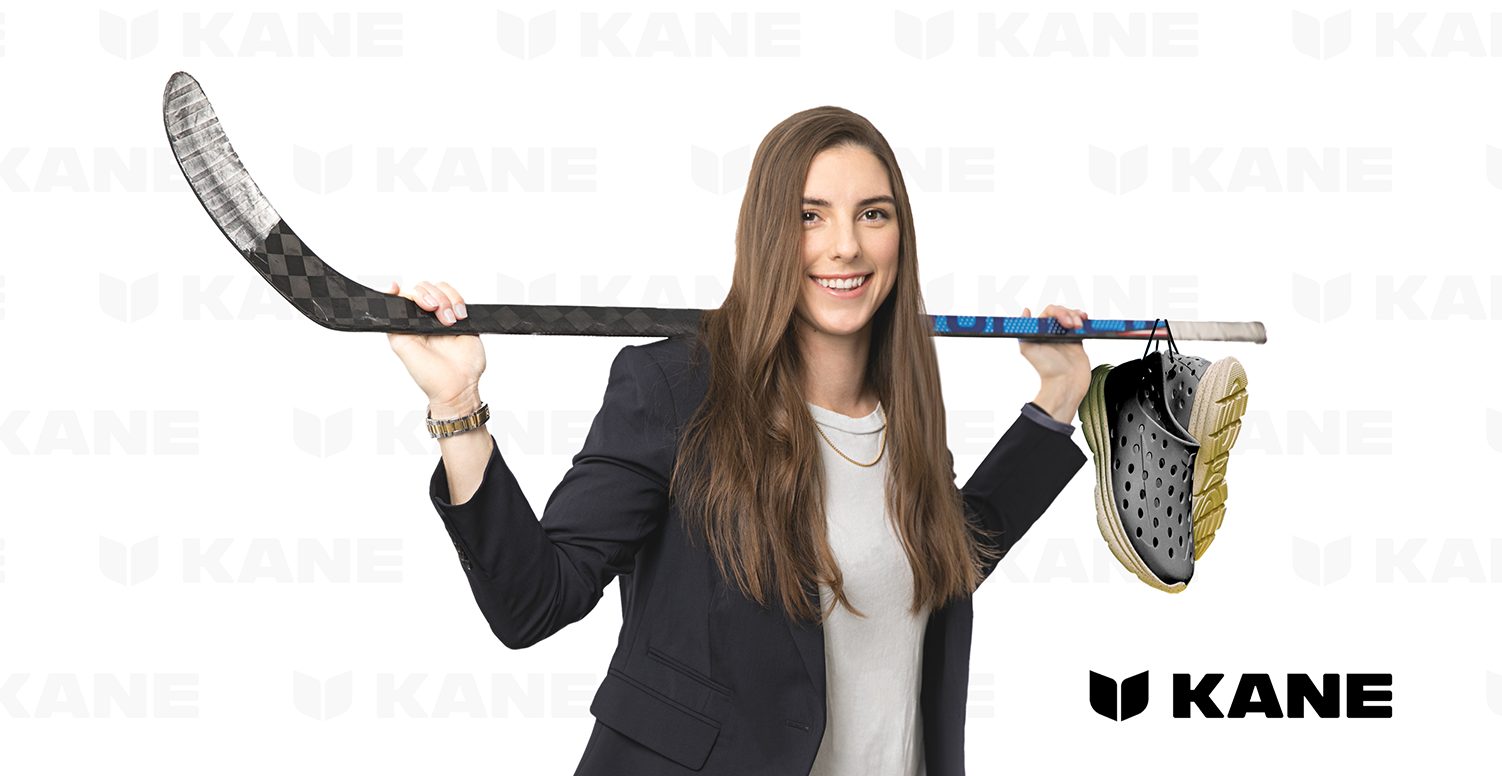 Kane releases the Gold Medal shoe in honor of the partnership with USA Hockey champion
Westport, CT (February 11, 2022)  /SPORTSWIRE WOMEN/ – Kane Footwear is thrilled to announce a partnership with USA Hockey forward Hilary Knight. Kane seeks to enhance athlete performance by providing a comfortable, supportive recovery footwear option for pre-and-post game. Knight was a perfect partner for Kane, as someone who recognizes the performance benefits of properly caring for your feet.
Knight helped USA Hockey win gold in 2018, and is skating to help USA Hockey defend their title this month in China. Knight is an eight-time World Champion and member of the Professional Women's Hockey Players Association (PWHPA). For Knight, recovery is ingrained in her routine to make sure she arrives at each game refreshed and ready to win.
"I have finally found a comfortable recovery footwear solution for pre-and-post workout," Knight said. "The Kane Revive recovery slip-ons let my feet expand, breathe and heal so I can improve my performance."
In celebration of their new partnership with Knight and in honor of her defending the US women's gold this month, Kane released the Black/Gold Medal Kane Revive.
"Kane Footwear couldn't be more excited to bring arguably the best female hockey player ever to the Kane Team," Craig Stankevich, Kane's Chief Marketing Officer, said. "Knight has been successful at all levels of sports, from her youth to the professional ranks, and yet, at a time when most others would be basking in what they have achieved, she is still pushing herself to the limits and going for the gold again. In collaboration with Hilary, the new Black/Gold Medal colorway is a dedication to Hilary Knight's status as one of the best female hockey players of all time and our shared belief in consistently chasing after excellence."
You can learn more about Knight's partnership with Kane on their website: kanefootwear.com. The Black and Gold Medal Shoe is available here: kanefootwear.com/products/revive-black-gold-medal
About Kane Footwear
Headquartered in Westport, CT, Kane is a footwear brand dedicated to the recovery of body and planet. Implementing expert driven design, biobased manufacturing, and modern aesthetics, Kane is creating active recovery footwear for mindful movers. Their flagship Revive slip-on, designed in collaboration with Board Certified foot and ankle surgeon Dr. Dan Geller, is built with eco-based materials and an active recovery design that promotes healing. John Gagliardi, Kane's founder and CEO, spent over two years to research materials, design and develop the Revive. You can learn more at www.kanefootwear.com.