Kitsbow Introduces Women's Madrone Short for Mountain Biking
March 9, 2022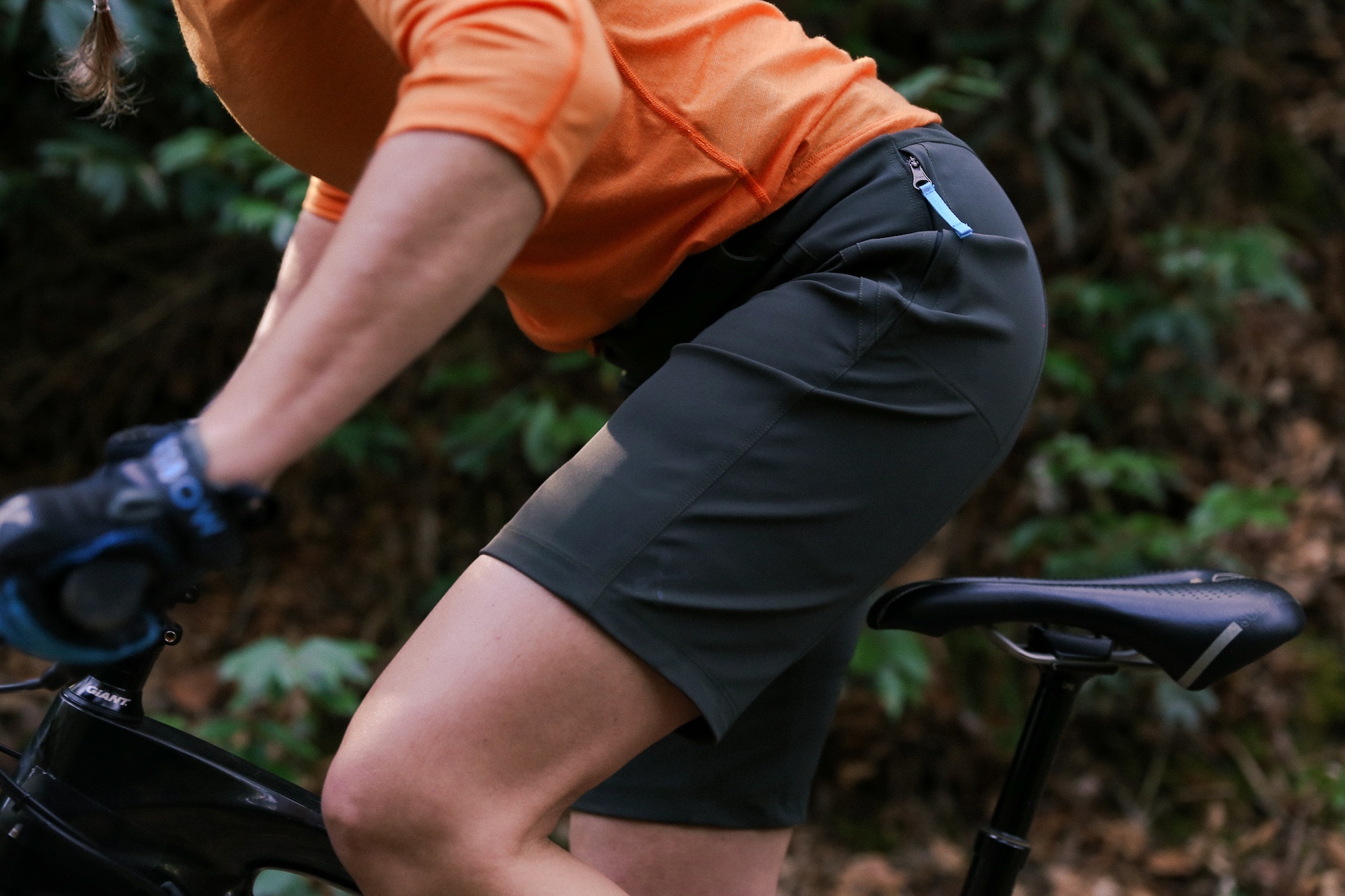 Kitsbow Cycling Apparel is expanding its range of women's apparel with the introduction of the new Madrone Short
Old Fort, N.C. (March 9, 2022) /SPORTSWIRE WOMEN/ – Kitsbow Cycling Apparel is expanding its range of women's apparel with the introduction of the new Madrone Short. Designed by and for women in Old Fort, N.C., the Madrone Short debuts just in time for Women's History Month and the warmer spring weather that mountain bikers enjoy.
The launch of the Madrone Short signals a renewed commitment from Kitsbow–whose leadership team is 50% female–to continue developing products for women in a way that fits Kitsbow's mission to design apparel that works well, looks good, lasts long, and is made one at a time to reduce waste.
Last year, Kitsbow introduced the Tempest Merino Tight, which brought additional versatility to the women's line. To optimize comfort and fit on a bike, the tight is available in two ankle lengths. Likewise the new Madrone Short comes in two different inseam lengths, and is sized by waist rather than the typical S-XL range of fits. Initially, the Madrone Short will be offered in six different waist sizes from 26" to 36", and soon will expand to both smaller and larger sizes to provide the Kitsbow precise fit to all bodies.
"We designed the Madrone to bring an MTB short for women up to, and frankly beyond, where our men's MTB shorts have performed for years," explained Manya Mankiewicz, Product Designer for Kitsbow. "We think that riders will appreciate the technical benefits, and also the flattering slim fit."
As with all Kitsbow apparel, the short is designed for repeat wear for years, suitable for everywhere from singletrack with brush and thorns, to the coffee shop or even the office thanks to classic tailoring and durable construction. The Schoeller®-shape fabric is durable yet resilient and breathable. The stretch quality maintains its composure so the short doesn't get too baggy over time.
Classic clean lines and a slim fit means that there is no bulk that is found in most other mountain bike shorts. Plus, a tailored profile ensures the shorts won't snag on the saddle or flap in the wind on fast descents. Two ergonomically placed back pockets with a security zipper allow riders to secure essentials, and a crotch gusset adds seamless on-the-bike comfort.
The Madrone will be made using Kitsbow's one piece flow process, which means that garments are only made in the precise size, color, and specifications that a customer orders. By not making garments that aren't ordered, Kitsbow cuts down on material waste and manufacturing inefficiencies. This process is used to make almost all of Kitsbow's products, including the coveted  Icon Shirt and the recently-released men's Haskell Pant.
The new Madrone Short will be available in sizes 26-36 and in two inseam lengths (7" and 11"), and in three colors: Black Olive, Gunmetal Grey, and Black. The Madrone Short retails for $169.  
About Kitsbow
Kitsbow was established in California 10 years ago, with each detail of our apparel vetted for quality and style. The clothes are also exceedingly durable, which means they last longer, and that the negative impact of production is minimized. Relocating to Old Fort, North Carolina in 2019, Kitsbow committed to a Just in Time manufacturing model, minimizing waste and maximizing flexibility to serve the customer. Kitsbow clothing (except for gloves and socks) is made in the USA, and all Kitsbow products are packaged and shipped using compostable packaging that's ready to return to the Earth in your own garden. In 2022, Kitsbow rebooted as a public benefit corporation, and has started the process to become a certified B Corp. Kitsbow also is a Bicycle Friendly Business, designated at the highest level (Platinum) by The League of American Bicyclists. For additional information, please visit kitsbow.com.