Liv Introduces Liv Relay MIPS and Liv Path MIPS Helmets
August 12, 2021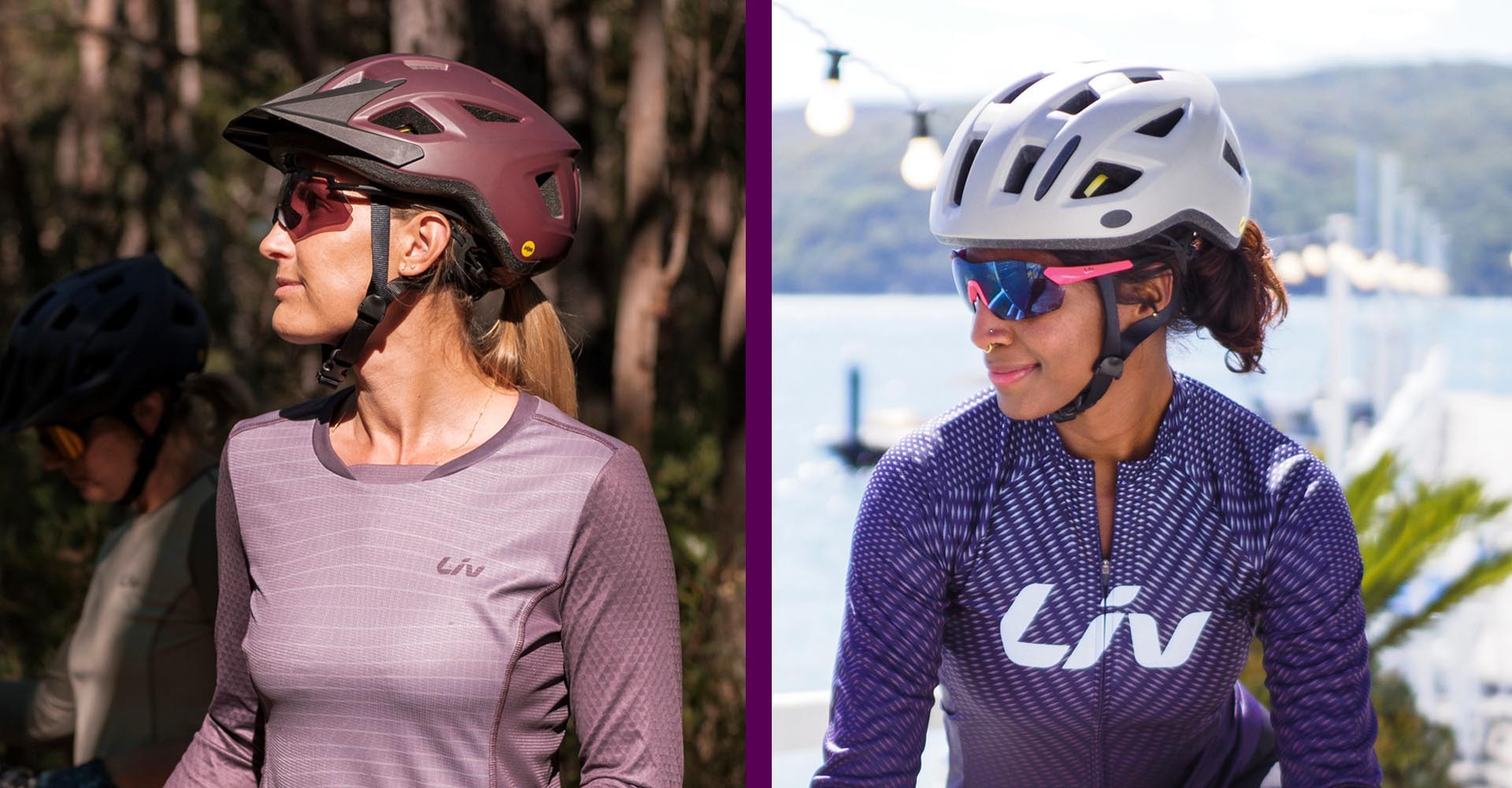 New helmets offer riders affordable performance-level protection, enhanced breathability and a secure fit
NEWBURY PARK, Calif. (Aug. 12, 2021) – Liv, the company dedicated to getting more women on bikes, today introduced the Liv Relay MIPS and Liv Path MIPS helmets featuring clean, stylish designs that prioritize safety and comfort. The Liv Relay MIPS was designed for road riders and bike commuters, while the Liv Path MIPS was developed for mountain bikers. Both helmets include MIPS (Multi-directional Impact Protection) technology, extended rear coverage for added protection at the back of the head, and Direct Flow Cooling channels that pull air in to keep riders cool.
"The new Liv Relay MIPS and Liv Path MIPS helmets were designed to offer incredible value for road and mountain bike riders who also want great protection and style," said Phoebe Liu, chief branding officer for Giant Group, which includes Liv, Giant, Momentum and CADEX brands. "Built with ride-specific features and a clean design, these helmets are the perfect choice for riders who want to stay cool and comfortable on any ride."
Both helmets have achieved a 5-star (out of 5 possible) rating from Virginia Tech, whose bicycle helmet ratings are conducted in collaboration with the Insurance Institute for Highway Safety. Virginia Tech's impact tests evaluate a helmet's ability to reduce linear acceleration and rotational velocity of the head. The MIPS low friction layer and deeper rear profile of both helmets offer riders added protection. Featuring a new 360° full surround fit-belt, ponytail friendly design, and the CINCH Pro™ system that provides intuitive one-handed dial adjustment, both helmets make it easy to achieve the perfect fit for a more comfortable ride.
Both helmets incorporate proprietary TransTextura moisture-wicking, antimicrobial inner padding technology that resists bacteria growth and prevents odors, as well as a Liv proprietary taillight docking station compatible with the Alumbra taillight to enhance rider visibility in low light. To shield riders' eyes and face from sun exposure and other elements on trail rides, the Liv Path MIPS also includes an extended, detachable visor.
The Liv Relay MIPS and Liv Path MIPS are available in two sizes and in specific colors by region. Check your local retailer for more, and learn more about Liv bikes and gear online at www.liv-cycling.com.
About Liv
Liv is the only comprehensive cycling brand in the world dedicated solely to women. Founded in 2008 by Giant executive Bonnie Tu as part of the Giant Group, Liv creates innovative bicycles and gear to fit and perform at the highest level. Liv aims to empower all riders from beginners to pros. With a global team of retailers, athletes and events, plus a growing online presence focused on riding skills, bike maintenance, nutrition, travel, and other experiences – Liv strives to build community and be the number one resource for women cyclists around the world. Learn more at liv-cycling.com.
###
Media Contact:
Brook Hopper, Liv
(805) 340-5034 or BrookHopper@liv-cycling.com