Liv Joins Team BikeExchange-Jayco as Technical Partner Through 2024
January 3, 2022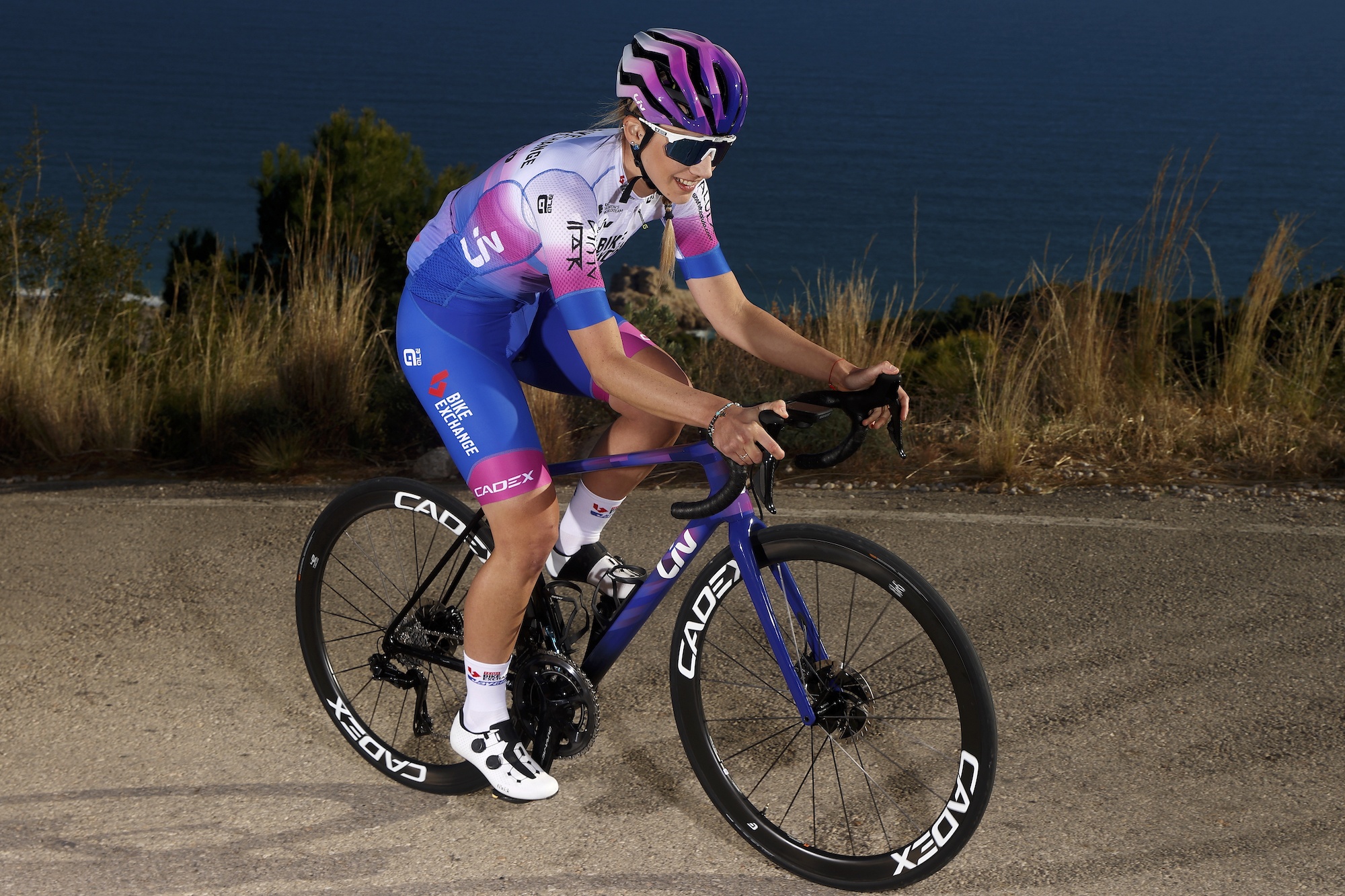 Women's WorldTour team welcomes six new riders
NEWBURY PARK, Calif. (Jan. 3, 2022) /SPORTSWIRE WOMEN/ – Liv, the company dedicated to getting more women on bikes, today announced its technical partnership with Team BikeExchange-Jayco  (formerly GreenEDGE Cycling) through 2024.
"We are proud to support Bike Exchange-Jayco and to have the women's team racing on our new Langma Advanced SL Disc," said Phoebe Liu, chief branding officer of Giant Group, which includes Liv, Giant, Momentum and CADEX brands. "This partnership helps to fulfill Liv's commitment to creating more opportunities and greater equity for women in professional cycling, and we're excited to follow the team's success. We believe that by supporting women at the highest level of road racing, more women and girls will be inspired to ride."
The announcement comes as Team BikeExchange-Jayco presents its vibrant new look including a separate identity for its women's WorldTour team with a nod to Liv's standout aubergine brand color.
"We are very pleased to welcome Liv onboard as our technical partner for the women's team. Not only do they put a huge amount of time and energy into innovation and technology, but the passion they bring to the team is something that we have really felt and value greatly," said Brent Copeland, Team BikeExchange-Jayco general manager. "Working with brands that leave no stone unturned is very important for us and already the support they have given the team, and the number of resources they have provided us with, has been incredible and it brings a lot of excitement. Our partnership has started with strong common goals, and we will do all it takes to reach these goals together. We begin the 2022 season with confidence and motivation, and we are looking forward to this great journey."
Liv will equip Team BikeExchange-Jayco with its premier performance road products including the Langma Advanced SL Disc, the Liv Rev Pro Helmet, and the Attacca TT Helmet. The team will also work closely with Liv to test and develop next-generation products. The partnership marks a milestone for the Australian registered team as it embarks on its 11th season in the WorldTour peloton.
The team is excited to get the 2022 racing season underway with Liv, welcoming six new riders from four different countries to the women's team. The women's squad will see its most significant roster change since the team's inception in 2012, by welcoming Alexandra Manly (AUS), Georgia Baker (AUS), Nina Kessler (NED), Chelsie Tan Wei Shi (SGP), Ruby Roseman-Gannon (AUS) and Kirsten Faulkner (USA). The six new recruits will work alongside returning team leader and two-time Giro Rosa podium finisher, Amanda Spratt, ready for her 11th season with the squad.
Earlier this year Liv announced that it also extended its title sponsorship for the Liv Racing Xstra WorldTeam through 2024, as well as their support as a main partner for the inaugural Tour de France Femmes avec Zwift by sponsoring the white jersey for the young rider's classification.
About Liv
Liv is the only comprehensive cycling brand in the world dedicated solely to women. Founded in 2008 by Giant executive Bonnie Tu as part of the Giant Group, Liv creates innovative bicycles and gear to fit and perform at the highest level. Liv aims to empower all riders from beginners to pros. With a global team of retailers, athletes and events, plus a growing online presence focused on riding skills, bike maintenance, nutrition, travel, and other experiences – Liv strives to build community and be the number one resource for women cyclists around the world. Learn more at liv-cycling.com.
Download assets here
###
Media Contact:
Brook Hopper, Liv
(805) 340-5034 or BrookHopper@liv-cycling.com