Liv Unveils New Alight Disc Range
October 5, 2021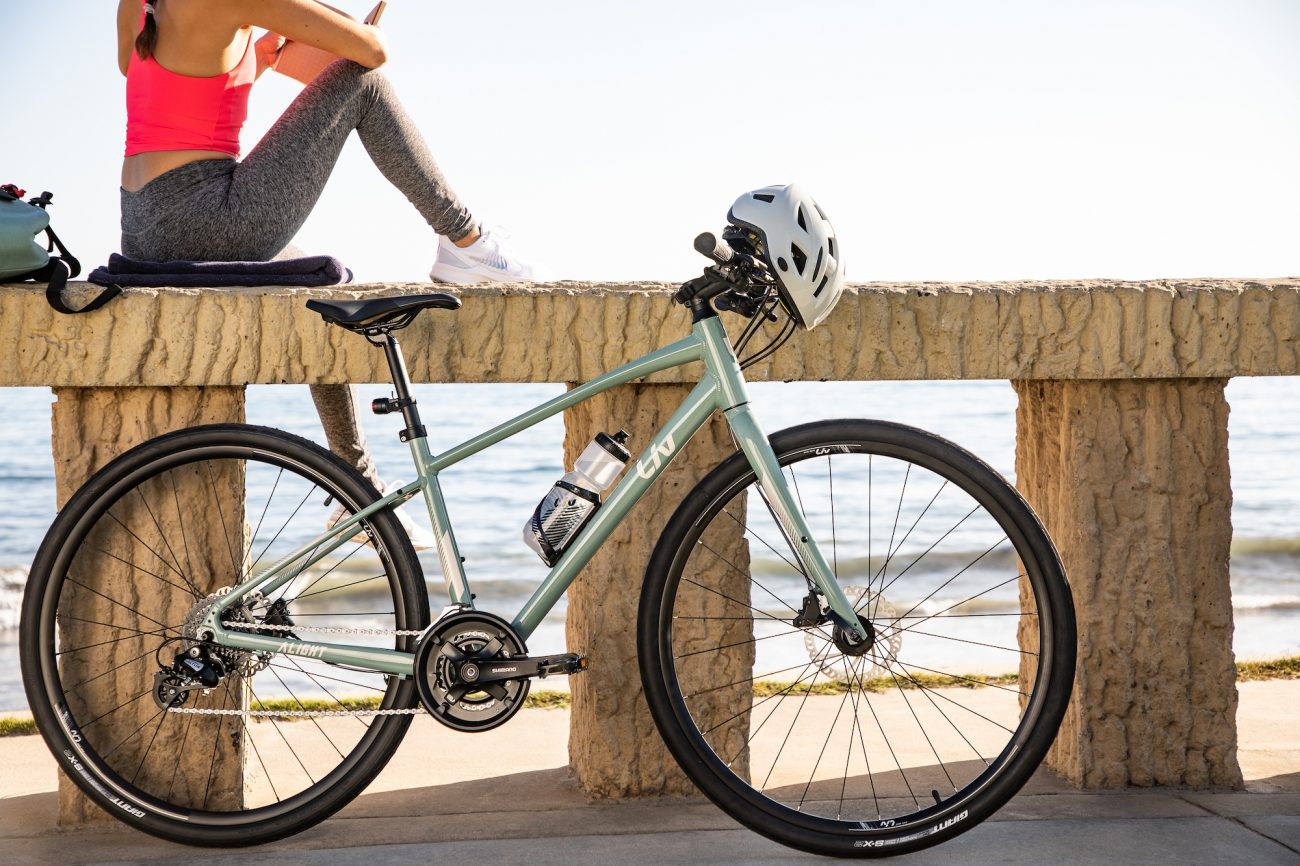 Redesigned flat-bar road bike offers dynamic lines and delivers ultimate comfort, control and versatility
NEWBURY PARK, Calif. (Oct. 5, 2021) /SPORTSWIRE WOMEN/ — Liv, the company dedicated to getting more women on bikes, today introduced its new Alight Disc range. Featuring the Alight DD Disc series and the Alight Disc series, the range incorporates Tensio, Liv's proprietary visual technology that encompasses industrial and graphic design to create an organic silhouette with dynamic lines and shapes for a fast and fresh look. This versatile flat-bar road bike is perfect for commuting and keeping an active lifestyle, and is equipped with touchpoints to maximize comfort, accessory mounts and dependable components.
"This past year people have been spending more time on bikes to meet their fitness goals and spend quality time outdoors with their family," said Meg Hung, Liv's on-road category manager. "And now, we're delivering the newest Alight Disc range to provide them with greater versatility for commuting, touring and weekend adventures.
The Liv Alight Disc range is equipped with powerful disc brakes that offer incredible stopping power in dry or wet conditions and increased fork clearance for up to a 45c tire for greater traction. Its puncture-resistant tires reduce the risk of getting a flat and reflective decals offer increased visibility during low-light adventures. The shock-absorbing grips and pressure-relieving saddle make it comfortable for rides of varying lengths.
The Alight DD Disc series includes integrated mounts for fenders, a rear rack and kickstand to make it functional for everyday rides. It also features an aluminum double diamond frame that was specifically engineered to be strong, yet lightweight and a D-Fuse seatpost that damps vibration.
The similarly featured Alight Disc series offers a low-step frame design that makes it easy to get on and off, and a suspension seatpost to smooth out the ride. Alight Disc City models are equipped with fenders, a rack and a kickstand to make the ride on a bike path or the commute to work even more enjoyable.
Designed for Women
Liv is the only comprehensive cycling brand that is committed solely to women. The company's mission is to get more women on bikes. Through investing all of its Research, Design & Development resources into engineering bikes and gear that optimize fit, performance and fun – Liv creates more product options for riders.
Liv knows that women aren't built the same, so its frame sizes aren't simply smaller or larger versions of each other. Every size within the Alight Disc range is custom-designed using women's body dimension data to deliver the ideal geometry for a specific height range and the intended ride experience. Achieving the right geometry translates to better fit, improved handling and less fatigue for the rider. Liv also closely collaborates with component partners to select components that complement frame sizes and match the intended ride experience so riders have the best fit from their first ride.
The new Alight Disc range will be available worldwide starting this fall in sizes XS, S, M and L. Learn more at www.liv-cycling.com.
About Liv
Liv is the only comprehensive cycling brand in the world dedicated solely to women. Founded in 2008 by Giant executive Bonnie Tu as part of the Giant Group, Liv creates innovative bicycles and gear to fit and perform at the highest level. Liv aims to empower all riders from beginners to pros. With a global team of retailers, athletes and events, plus a growing online presence focused on riding skills, bike maintenance, nutrition, travel, and other experiences – Liv strives to build community and be the number one resource for women cyclists around the world. Learn more at liv-cycling.com.
###
Media Contact:
Brook Hopper, Liv
(805) 340-5034 or BrookHopper@liv-cycling.com