MOTTIV Announces Free Version of their App with new a Basic Plan
May 9, 2023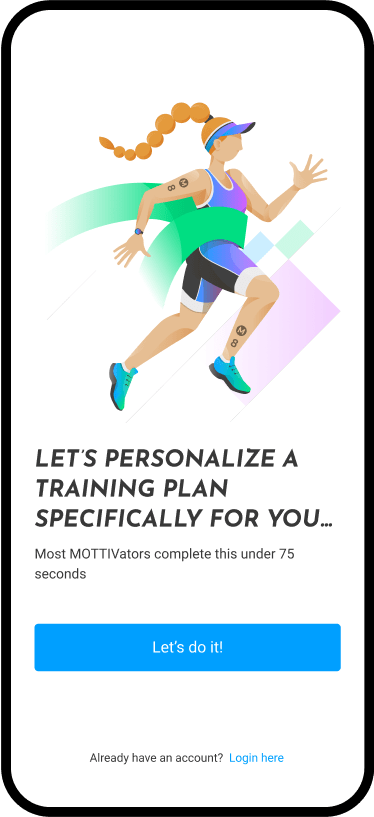 MOTTIV takes another step towards making endurance training more accessible to everyone
/SPORTSWIRE WOMEN/ – MOTTIV, an athlete-run company dedicated to ensuring endurance sports and the transformations they bring are accessible to everyone has announced it now has a free price tier of their training app.
Research has shown that while 30 percent of endurance athletes work with a coach, 60 percent are looking for a more affordable option. With few choices many of these athletes turn to online template training plans. MOTTIV's two-tiered pricing plan provides these athletes with a more personalised and interactive program at no cost, filling a hole in the endurance market.
The Basic plan is free and offers all the advantages of MOTTIV's existing training app that users currently enjoy including:
training plans for running races, triathlons, duathlons, cycling events, and swimruns (users can train for one race at a time)
strength and mobility workouts specifically designed for endurance athletes
personalised workout nutrition recommendations written by experts
a training dashboard to monitor progress and stay on track with a fully customizable workout schedule
access to the online MOTTIV community.
Users can upgrade to the Premium version for $19.99/month or $179.99/year to receive additional benefits such as:
unlimited race plans
smart watch pairing to load workouts to follow along and sync workout data to the app
an ad-free experience
When Basic users sign up they'll experience a two week free trial of the Premium version to try these features.
Both Basic and Premium users of the app also get access to discounts provided by our partners including Magic5, Velofit, Backcountry, Competitive Cyclist, the Feed and Bells of Steel.
"This is another step forward in our mission to make endurance sports more accessible. Our Basic plan gives athletes looking to start their journey in endurance sports a more interactive and personalised option than the cookie cutter template training plans found online," says MOTTIV CEO Taren Gesell. "Having a free version allows more people to discover the life changing power of sport by removing a financial barrier. We believe that everyone should have access to a knowledgeable and welcoming community no matter their budget or experience."
All MOTTIV users can train for anything from 5k to Ultramarathon running events, sprint to Ironman distance triathlons, cycling events, duathlons, and swim runs with an algorithm created plan to get them ready for their races.
For more information about MOTTIV and the different plans visit mymottiv.com