prAna Announces Adventurer Program and 2022 Roster
September 6, 2022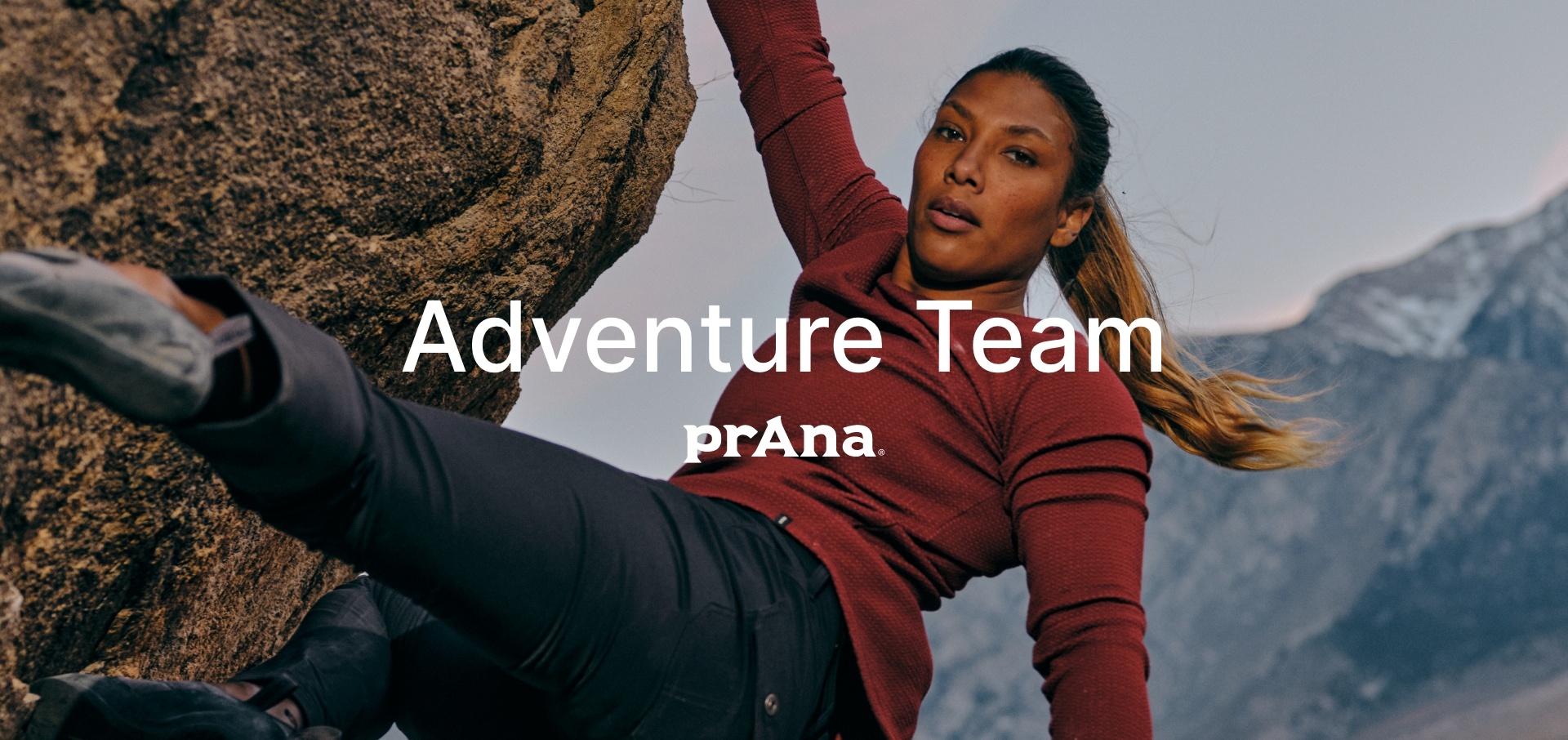 CARLSBAD, Calif. – September 6, 2022 /SPORTSWIRE WOMEN/ – prAna, a leader in sustainable, outdoor apparel, announced today its Adventurer Program, which has been three years in the making. This collective of unique individuals represent prAna's ethos and share experiences of adventure, wellness, and mindful living with a wide audience.
In 2019, prAna reevaluated its long-held Ambassador Program and transformed it into today's Adventurer Program, which evolved organically through one-on-one relationships. The brand will collaborate with the Adventurer Team through paid partnership to create meaningful stories to inspire and educate adventure seekers across a variety of outdoor pursuits with plans to expand the team in the future with additional skilled storytellers and digital content creators from diverse backgrounds.
About the 2022 prAna Adventure Team:
Benjamin T. Ono is a director, cinematographer and photographer who lives and creates on the North Shore of O'ahu, Hawai'i. He has dedicated his career to supporting a healthy planet by communicating the beauty of the Earth and its inhabitant's journey towards a sustainable future.
Chris Sharma is an American professional athlete and entrepreneur from Santa Cruz, California. He has been part of the prAna family for over 20 years as one of the original brand ambassadors. At age 14, Sharma won the Bouldering Nationals and opened the hardest climb in America a year later. Since then, he has been on a global odyssey in search of the planet's most difficult and beautiful rock climbs; sending multiple 5.15 routes, bouldering V15, onsighting 5.14b, and establishing deep water solo routes at the highest grades.
Chelsea Yamase is a Hawaii-born creative who travels the world photographing, hiking, freediving, and seeking extraordinary experiences all through a lens of mindfulness and eco-innovation.
Johnna Ward is a breathwork and cold exposure Instructor based in San Diego, California, who is dedicated to helping others learn how to be present, take back control, and strengthen their body and mind.
Julia Marsh is the CEO and co-founder of Sway, a San Francisco-based company that makes home-compostable packaging derived from seaweed. Julia is a designer and creative director with over a decade of experience building brands and packaging systems.
Kate Buntenbach is a marathon runner, certified run coach, and blogger based in San Diego, California. Over the last 15 years, she has run a dozen marathons and recently hit her personal best time.
Mahna Ghafori is a Persian-American full-time adventure travel lifestyle photographer and content creator, born and raised just outside Washington DC.
Mario Rigby is a Canadian Turks and Caicos Islander adventure explorer, author, speaker, and former professional track and field athlete currently based in Toronto, ON. From 2015 and 2017, he completed an epic two year long walk across Africa, from Cape Town to Cairo entitled Crossing Africa.
Matt Mayes is the COO and co-founder of Sway, a San Francisco-based company that makes home-compostable packaging derived from seaweed. Matt's career has centered around improving the environmental, economic, and social sustainability practices of major organizations.
Meagan Martin is a professional rock climber and American Ninja Warrior women's champion based in Sacramento, California. As an ESPN commentator for USA Climbing events and a climbing analyst for the 2020 Olympics, Meagan has dedicated her career towards helping the sport grow.
Paul Robinson is an American professional rock climber who specializes in bouldering. He has established and repeated several bouldering problems at the V15 difficulty rating, in such areas as Hueco Tanks, the Buttermilks, and Magic Wood.
Follow along with the prAna Adventure Team on prana.com, Instagram (@prana), Twitter (@prana), and Facebook (@prana).
About prAna
We inspire you to chase adventure, thrive, and stay active in your unique way. We strive to responsibly outfit those adventures with respect for the planet and its people. We commit to education and exploration in the name of progress. Whether you're commuting to work or wandering the globe, rest assured we've been there and used those moments to design better and sustainably made product. prana.com