rabbit Co-Founders Keep Dreaming at Cascade Express Marathon
September 9, 2022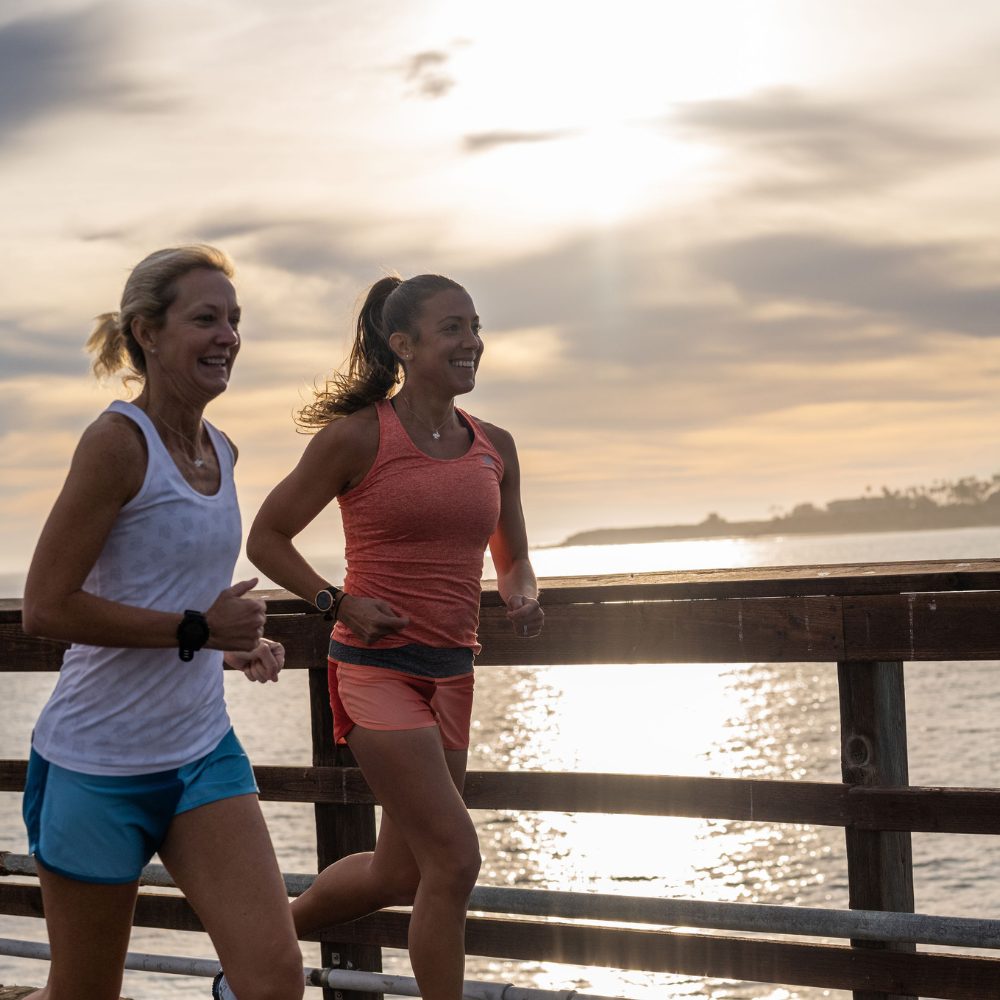 /SPORTSWIRE WOMEN/ – Monica DeVreese and Jill Deering, co-founders of rabbit, the free-spirited, California running apparel brand, know what it means to dream. Their original dream? To create a running apparel brand that married style, function and fit. When they first concocted the idea years ago, they utilized their 30-plus years of running industry experience and began to develop fashionable running apparel for runners and dreamers of all levels.
Their dream quickly became reality when they founded rabbit in December of 2015. Years on, consumer appetite for stylish, functional running apparel has only grown, as has the rabbit brand. Today, they support hundreds of runners through their RADrabbit, rabbitELITE, rabbitELITEtrail, and rabbitPRO teams, and their apparel can be found in hundreds of specialty running shops throughout North America and internationally.
Monica and Jill aren't finished dreaming, either. This time, their shared goal is to both qualify for the Boston Marathon, or "BQ", on the day before registration opens, with atypical (and less than ideal) training plans. Both women are lifelong runners, and for the first time, they want to share the start line of this iconic race together, along with the many runners and dreamers they've supported for years.
"Monica has run the Boston Marathon ten times, and I have qualified for it ten times but never run it. A little over a month ago, on a whim, we thought how fun it would be to qualify together and toe the line together in 2023. Getting there will be a little bit chaotic, a little bit unconventional, and a whole lot of fun." – Jill
On September 11th, 2022, the women will look to turn their BQ dreams into reality at the Cascade Express Marathon in Snoqualmie, Washington. The race bills itself as one of the fastest marathons in the country, with 1,500 feet of gradual net downhill and a Boston Qualifier rate of over 30 percent.
As mentioned, their training is a bit unconventional. Jill, 38, had her third child in four years only 6 months ago. Jill boasts a marathon best of 2:48:42 from the 2018 California International Marathon–well under the 3:35:00 Boston-qualifying time for her age group and gender. Jill says that while a PR is not possible this time around, she actually has no idea what finish time to expect from her.
Monica, 48, finished the Western States 100 for the first time back in June. So, a mere three months after running a 100-miler, she will look to finish Cascade Express under the 3:50:00 qualifying time for her age group and gender.
Through rabbit, Monica and Jill have helped a community of runners and dreamers. At the Cascade Express Marathon, they'll take the baton and run toward their dreams and even bigger goals in 2023.
###
About rabbit: rabbit is a female-founded, free-spirited, California running apparel brand that supports runners and dreamers of all levels. You can find rabbit at independent specialty running retailers throughout the nation or online at runinrabbit.com