Salomon North America to Renew Partnership with Non-Profit, Women Who Explore
June 6, 2022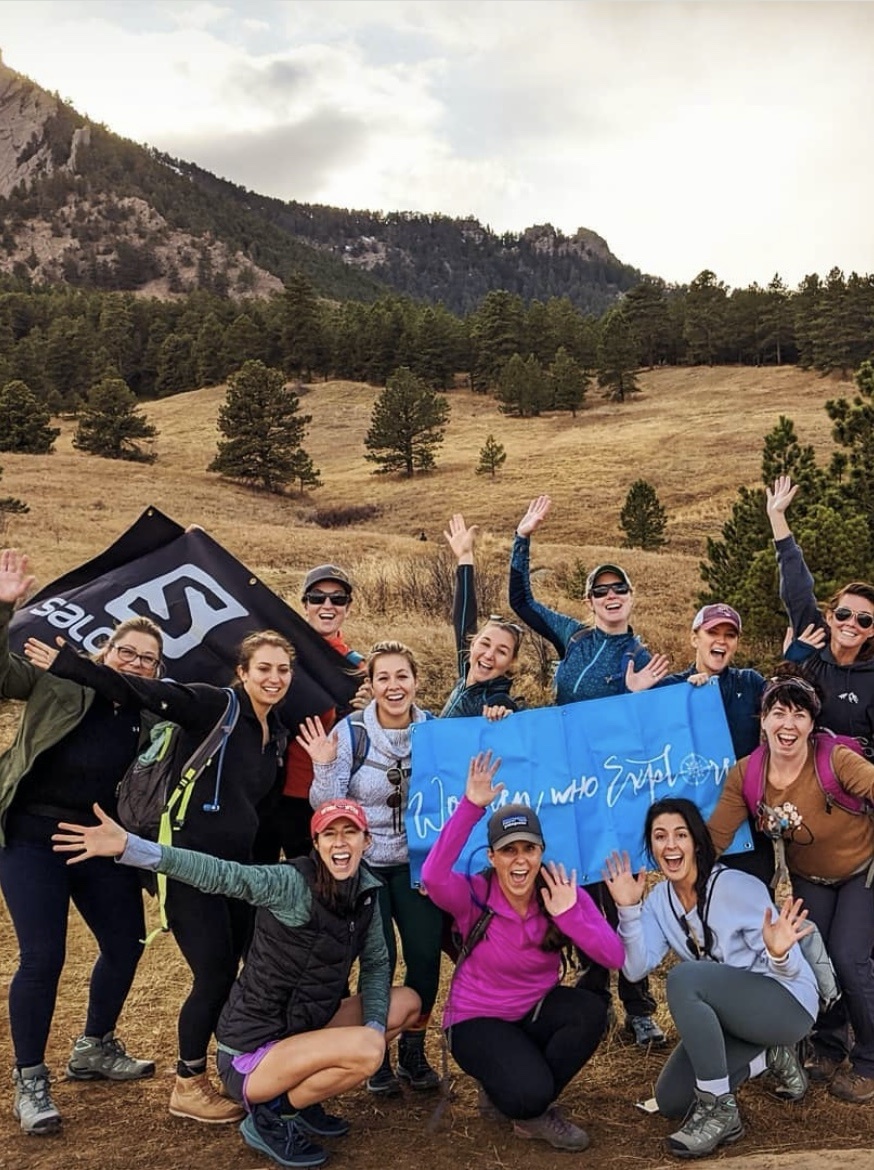 The organization and Salomon will expand their partnership to find new ways to welcome women to the outdoors
OGDEN, Utah (June 6, 2022)/SPORTSWIRE WOMEN/ – Today, Salomon North America announces it will be renewing its partnership with Women Who Explore, a non-profit organization that brings together women who share a passion for adventure to create a safe and welcoming space for all voices, bodies and skill levels. This collaboration will let Salomon and Women Who Explore work together to amplify the group's messaging and welcome women to the outdoors through experiential events, education, social media takeovers, giveaways and more.
"Women Who Explore strives to empower women to get up and step out of their comfort zones, whether it be for the weekend, the day or just a few hours," says Jennifer Horowitz, outdoor marketing manager at Salomon North America. "The organization has created a space and an experience for individuals to be who they truly are, without judgement or preconceived notions on what it means to be 'outdoorsy.' This messaging and mission naturally align with Salomon, and we look forward to continuing to work with this wonderful organization to amplify these shared values and goals."
The Salomon and Women Who Explore partnership will kick off with a giveaway challenge this summer that will invite individuals to share their experience of challenging themselves and their abilities in rugged terrain for a chance to win a pair of the new Cross Hike 2 Mid GTX hiking shoes. Beyond this initial giveaway, which will span several months, Salomon will support the organization by organizing group hikes across the U.S. and Canada, product and trip giveaways, social media takeovers and online education classes on topics like sustainability in the outdoors, climate activism and more.
"We are stoked to be expanding our work with Salomon to find new ways to engage with our current members while promoting our goals and missions to potential new women looking for a space in the outdoor community," shares Women Who Explore owner and CEO, Lindsey Egan. "Our incredible community includes more than 250,000 women across North America and we hope that working with Salomon will help us introduce more women to our supportive, safe spaces where they can engage in the outdoors in any activity, at any skill level."
The new Salomon and Women Who Explore brand partnership kicked off on June 1, 2022. To learn more about Salomon's partnership with Women Who Explore, please reach out to Corinne Baud at corinne.baud@rygr.us.
###
About Salomon
Born in the French Alps in 1947, Salomon is committed to pushing the boundaries of mountain sports through the creation of innovative equipment that allows people to play, progress and challenge themselves in their chosen outdoor sports. The company produces and sells premium footwear, winter sports and mountaineering equipment, hiking equipment, and apparel specifically designed for all of those disciplines. Products are developed in the company's Annecy Design Center, where engineers, designers and athletes collaborate to create innovative solutions that continually improve the outdoor experiences of those who see nature as a vast playground.
About Women Who Explore
Women Who Explore began as a tale of two sisters, Lindsey and Jenny, who hiked up a mountain, armed with little more than a fiery spirit. Sadly, they met a group of women who left them feeling humiliated rather than celebrated when they reached the summit. They realized that other women had experienced this too, and decided to create a safe space where everyone would be welcomed and encouraged to explore in their own way, no matter their level of experience.We're all about exploring at your own pace, on your own terms. So, no need to fear that you won't fit in. You're already enough and we can't wait to get to know you.
Contact: Corinne Baud
corinne.baud@rygr.us
970-924-0704 ext: 2109