Science in Sport (SiS) announces a multi-year partnership with women's world marathon champion Gotytom Gebreslase and the Elite Running Team
March 16, 2023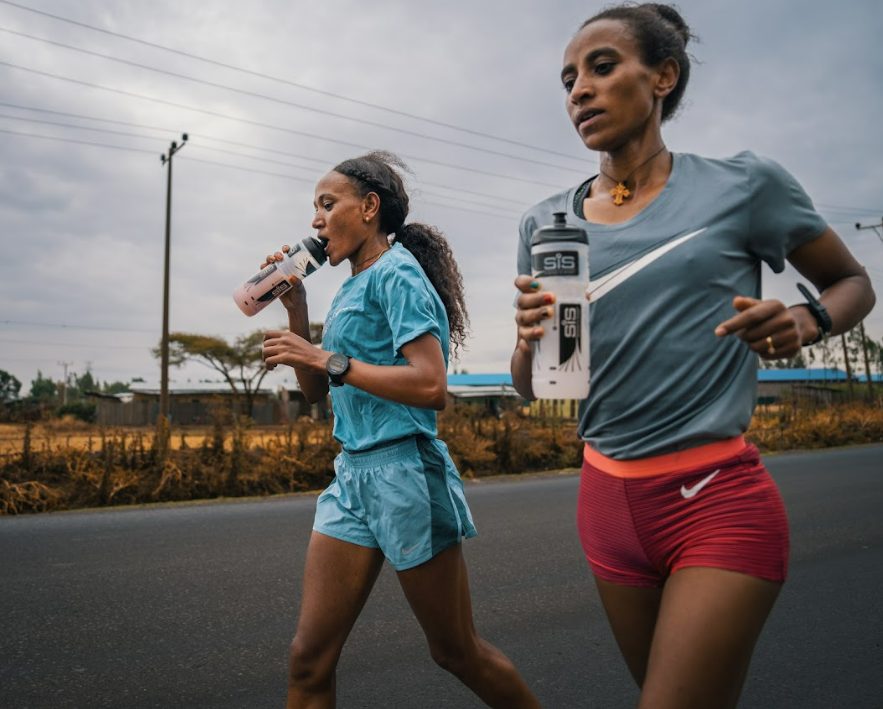 Leading global endurance brand Science in Sport (SiS) is to partner with the world's best endurance runners and will develop a bespoke new product range with the team.
16th March 2023 – London, UK /SPORTSWIRE WOMEN/ – Science in Sport has signed a multi-year partnership with women's world marathon champion Gotytom Gebreselase and the Elite Running Team.
Science in Sport is the official sports nutrition partner to over 320 elite athletes and professional sports teams including the INEOS Grenadiers cycling team, Tottenham Hotspur FC and the Milwaukee Bucks basketball team. The knowledge, expertise and insight gained from its new partnership with the Elite Running Team, where world and Olympic champions rub shoulders with Kenya and Ethiopia's most promising talents, will position SiS as the number-one brand in endurance running.
The Elite Running Team comprises over 100 athletes who compete at world-class level at distances from 800 metres to the marathon and it is one of the best running teams on the planet. Its star athlete, Gotytom Gebreslase, won the gold medal in the marathon at the 2022 World Athletics Championships. In 2021 she won the Berlin Marathon in her debut.
Deso Gelmisa won the first major Marathon of 2023 in Tokyo, crossing the finish line in 2:05:22, adding to his Paris Marathon victory last year, and on the track Selemon Barega won the gold medal in the 10,000 metres at the 2020 Tokyo Olympics.
The Elite Running Team also includes Ruti Aga, winner of the 2019 Tokyo Marathon; Lelisa Desisa, two-time Boston Marathon winner, 2018 New York Marathon winner and gold medallist in the marathon at the 2019 Doha World Championships; and Shura Kitata, the winner of the 2020 London Marathon.
Not only will Gebreslase and the world's top endurance runners have access to Science in Sports product line-up to support them in their training and racing, but through its flagship Performance Solutions programme SiS will conduct world-class science and research with the Elite Running Team athletes, including physiological performance tests, with the aim of developing a bespoke endurance running nutrition range that will push the limits of performance.
Hussein Makke, Director of Elite Sports Marketing and Management and Elite Running Team, said: "We are very excited to partner with SIS. Adding their high level science and research to our operation will give our world class athletes access to their incredible product line up. Enabling our team with more efficient fueling, hydration and recovery will increase our consistency and quality of our athletes performances."
World Marathon Champion Gotytom Gebreslase said: "I am very excited to partner with Science in Sport, their great products and nutrition support will help me take my career to the next level."
Professor James Morton, Director of Performance Solutions at SiS: "Science in Sport are extremely proud and excited to partner with Elite Running Team and Gotytom Gebreslase with our flagship Performance Solutions programme. Our heritage has always been fuelling inspirational and pioneering feats of endurance throughout the world and with this partnership, we will continue to use world class science to push the limits of endurance performance."
Sam Driver, Commercial Director of Performance Solutions at SiS: "In Gotytom Gebreslase, we have the perfect athlete to showcase how performance nutrition can benefit female athletes and we hope that our collaborations will inspire future female endurance athletes to also embrace a scientific approach to fuelling their performances."
To learn more about Science in Sport Plc, visit www.sisplc.com, and to shop their extensive range, visitwww.scienceinsport.com.
———————————————————- ENDS ———————————————————–
Images: https://drive.google.com/drive/folders/1Z9AbQwyXzhBM0fnkfnZQyJlXamOWAI-T?usp=sharing
CONTACT
Name: Kate Allan – Compete PR
Email: kate@competepr.com
Phone: +447754 072648
EDITOR'S NOTES
About Science in Sport PLC
Headquartered in London, Science in Sport plc is a leading sports nutrition business that develops, manufactures, and markets innovative nutrition products for professional athletes, sports and fitness enthusiasts and the active lifestyle community. The Company has two highly regarded brands, PhD Nutrition, a premium active-nutrition brand targeting the active lifestyle community, and SiS, a leading endurance nutrition brand among elite athletes and professional sports teams.
The two brands sell through the Company's phd.com and scienceinsport.com digital platforms, third-party online sites, including Amazon and Tmall, and extensive retail distribution in the UK and internationally, including major supermarkets, high street chains and specialist sports retailers. This omnichannel footprint enables the Company to address the full breadth of the sports nutrition market, worth $42.9bn in 2022 and forecast to grow CAGR 7.4% from 2023 to 2030.1
PhD has grown rapidly since its launch in 2005 having developed a reputation for high quality products and innovation. The range now comprises powders, bars, and supplements, including the high protein, low sugar range, PhD Smart. PhD brand ambassadors include leading endurance and strength athlete Ross Edgley and influencer Gabby Allen.
SiS, founded in 1992, has a core range comprising gels, powders and bars focused on energy, hydration, and recovery. SiS is an official endurance nutrition supplier to over 320 professional teams, organisations, and national teams worldwide. SiS supplies more than 150 professional football clubs in the UK, Europe, and the USA.
SiS is Performance Solutions partner to Ineos Grenadiers cycling team, Tottenham Hotspur, New York City and OGC Nice football clubs, as well as Official Nutrition Partner to the Milwaukee Bucks, 2021 National Basketball Association Champions.