Sierra Designs Announces Reach Out Partners for 2022
January 5, 2022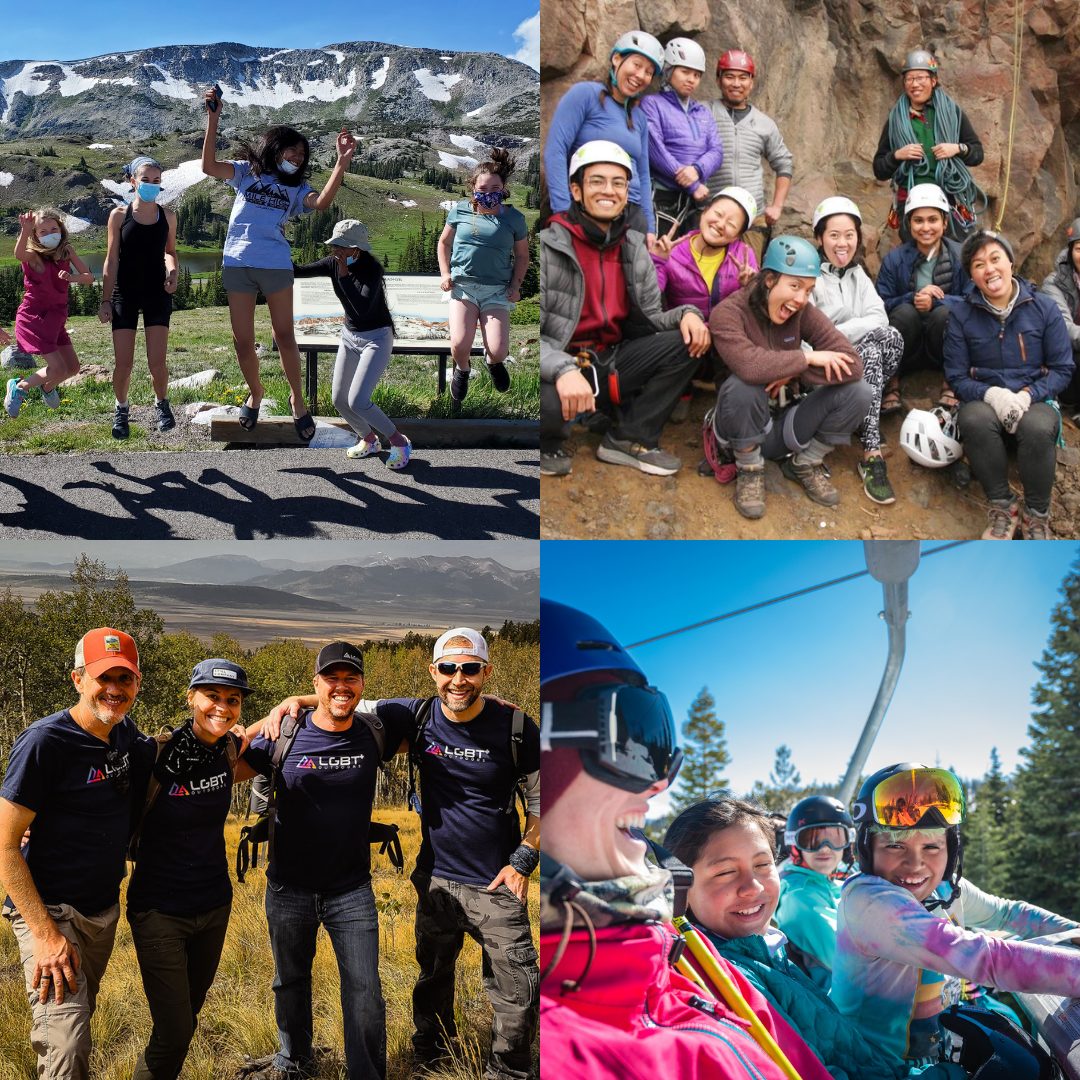 Colorado-based brand to support four nonprofits working towards outdoor accessibility
January 5th, 2022– Broomfield, CO /SPORTSWIRE WOMEN/ – In 2020, award-winning camping equipment manufacturer Sierra Designs launched Reach Out, an interdisciplinary initiative to increase participation and accessibility in outdoor recreation. Since the program's inception, Sierra Designs has donated nearly $40,000 in both gear and web sales to eight nonprofits dedicated to improving economic, societal, and education access for underrepresented groups in the outdoors. Further committing to its mission of a more inclusive and attainable outdoors, Sierra Designs is honored to announce Reach Out partners for 2022: Women's Wilderness, Outdoor Asian, LGBT Outdoors, and SOS Outreach.
Beyond $2,000 in product donations and 1% of a web sales per quarter, Sierra Designs pledges to provide education, event support, and a unique awareness campaign for each participating partner. The brand will use its platform to share each organizations' mission via social media, email newsletters, and an exclusive partnership with She Explores Podcast. "Since its founding, Sierra Designs has been about encouraging people to explore the outdoors and get outside their comfort zones, no matter their background or experience level. In 2020, we were excited to create Reach Out as the impact initiative of our business to further this mission through partnerships and philanthropic efforts," says Zoe Lanterman, Senior Marketing Manager for Sierra Designs. "As an outdoor brand, it is our responsibility to foster and encourage the opportunity for all people to enjoy the outdoors places we love and want to preserve for generations to come," she added.
Based in Boulder, Colorado, Women's Wilderness strives to support girls, women, and LGBTQ+ people in accessing their power and improving their health through connections to the outdoors and community. Seeking to create a diverse and inclusive community of Asian & Pacific Islanders in the outdoors, Outdoor Asian engages communities with locally based outings and workshops to help create a platform for future API leaders in the outdoor recreation and environmental sectors. With chapters in the USA, Canada, and Italy, LGBT Outdoors encourages and enables members of the LGBTQ+ community to get outdoors and connect with nature and the world around them while breaking down stereotypes towards LGBTQ+ people. For over 25 years, SOS Outreach has provided mentorship and outdoor adventures for kids, giving underrepresented youth the opportunity to thrive.
Throughout 2022, Sierra Designs will also provide gear donations to several other likeminded nonprofits committed to achieving a more equitable outdoors. For more information regarding Reach Out and how you can get involved, visit www.sierradesigns.com/reach-out or contact Katie Richter at katie@darbycommunications.com.
About Sierra Designs:
Born in California and bred on the trail, Sierra Designs has been on a mission to redefine how people interact with the outdoors since 1965. Today, that means creating equipment and apparel that is functional, beautiful, and most importantly, attainable. Our team believes that adventures should be within everyone's reach because it's not only about the destination—it's about the journey you take along the way. Find more information at www.sierradesigns.com.