Special-Edition Ready.Set.MOVE. Box Celebrates International Women's Day
February 21, 2022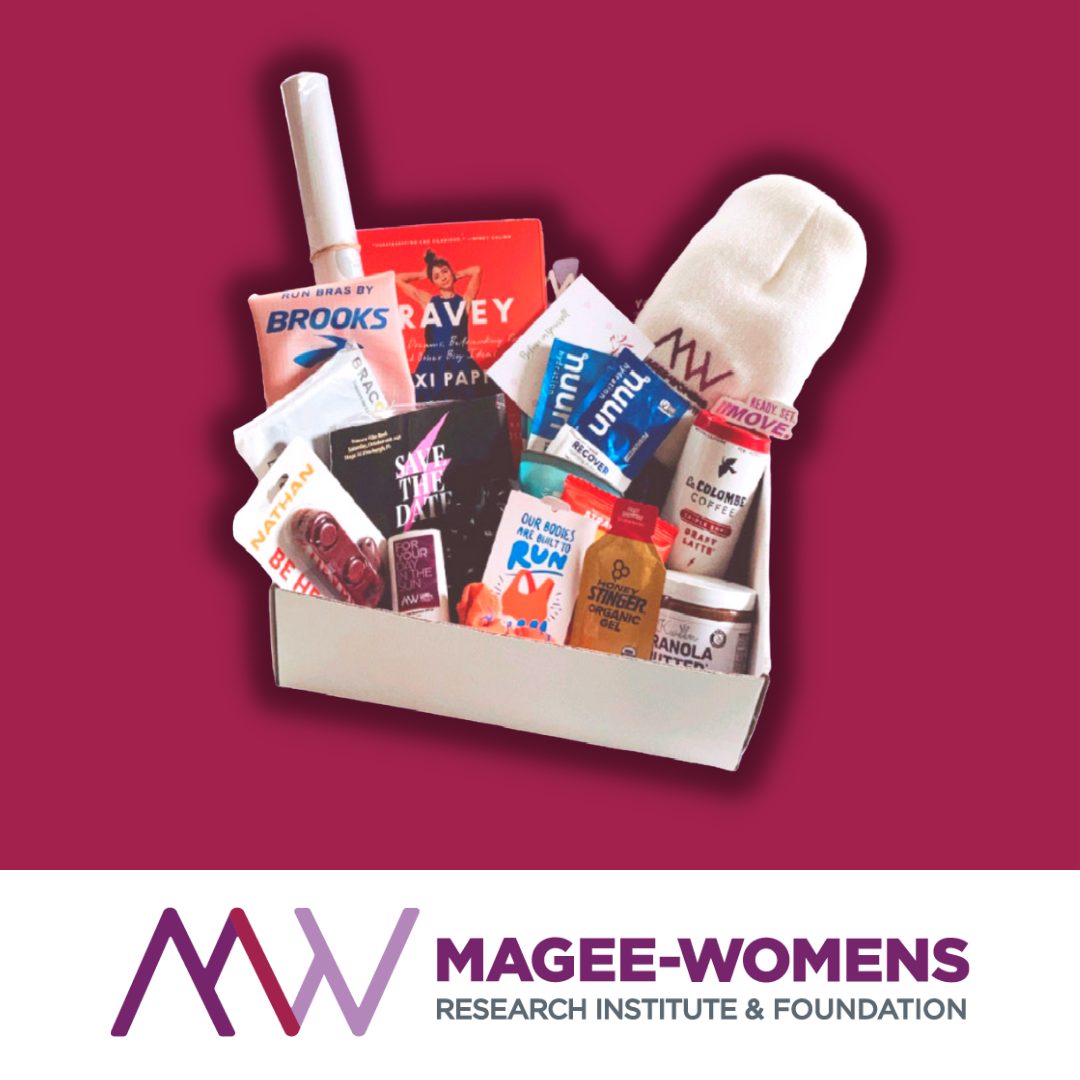 Proceeds from the box will benefit Girls on the Run Pittsburgh and help inspire the next generation of girls to run; P3R and Magee-Womens Research Institute & Foundation once again partner to produce the box and empower women along their wellness journeys
PITTSBURGH, PA (February 21, 2022) /SPORTSWIRE WOMEN/ – P3R has revealed this year's women-themed Ready.Set.MOVE. box that celebrates International Women's Day. Back by popular demand, the limited-edition box is curated with fitness items and goodies that will support and empower women along their wellness journeys.
This box is available for purchase starting today and will ship in time for International Women's Day on March 8. For each box sold, $10 will be donated directly to Girls on the Run Pittsburgh. The nonprofit organization is dedicated to creating a world where every girl knows and activates her limitless potential and is free to boldly pursue her dreams.
"With this year's limited-edition Ready.Set.MOVE. box, we wanted to celebrate all the ways that women move toward their fitness and wellness goals," said Troy Schooley, P3R CEO. "We hope this year's box inspires women to reach their potential while also inspiring the next generation of runners through our partnership with Girls on the Run Pittsburgh."
Throughout the month, P3R will reveal other box items from partners at Magee-Womens Research Institute and Foundation, Brooks Running and new partners.
P3R and Magee-Womens Research Institute & Foundation (MWRIF) are once again partnering to produce the box. Together they hope to support and empower women runners and inspire the next generation of girls to run.
"We are excited to once again partner with P3R this year," said Janice Devine, Vice President, Development of MWRIF. "As a research institute focused on women's health, our goal is to support and empower women on their health and wellness journey. By partnering with P3R, we hope to inspire women of all ages and abilities to stay moving whether that's running a race, joining a P3R program or using the Ready.Set.MOVE. box to stay motivated."
The International Women's Day Ready.Set.MOVE. box is available for purchase here for $49.99 while supplies last.
#   #   #
About Ready.Set.MOVE.
Ready.Set.MOVE. is a quarterly subscription box created by P3R. Ready.Set.MOVE. teams up with top brands to give the running community the best in running gear, accessories, and nutrition. Each quarterly box is valued at more than $100 and retails at $49.99. The subscription box aims to be the best in the running industry, curated with industry-leading products to help those passionate about moving their fitness goals forward.
INSTAGRAM: readysetmovebox  FACEBOOK: readysetmovebox  WEBSITE: P3R Store
About Magee-Womens Research Institute
As the largest research institute in the U.S. devoted to women's and infants' health, Magee-Womens Research Institute (MWRI) is an interactive community of researchers from the University of Pittsburgh together with physician-scientists and clinicians at UPMC. With partnerships in more than 20 countries, MWRI focuses on expanding our understanding of reproductive biology and women's health and translating discovery into diagnostics, treatment and disease prevention that promote wellness regionally, nationally and globally. 
About P3R
P3R is the engine behind Pittsburgh's greatest races. We strive to inspire any and all to move with us. Best known for organizing the acclaimed annual DICK'S Sporting Goods Pittsburgh Marathon, P3R runs a variety of other high-quality races, events, and health and fitness programs throughout the Pittsburgh region. While many of our races attract some of the nation's highest-profile professional athletes, we offer activities for all ages and ability levels. Anyone and everyone is invited to #RUNwithP3R! Read more at: P3R.org
FACEBOOK: RUNwithP3R    INSTAGRAM:RUNwithP3R     TWITTER: @RUNwithP3R