Sport Casuals International (SCI) Announces New Athletic Performance Fabric
October 7, 2021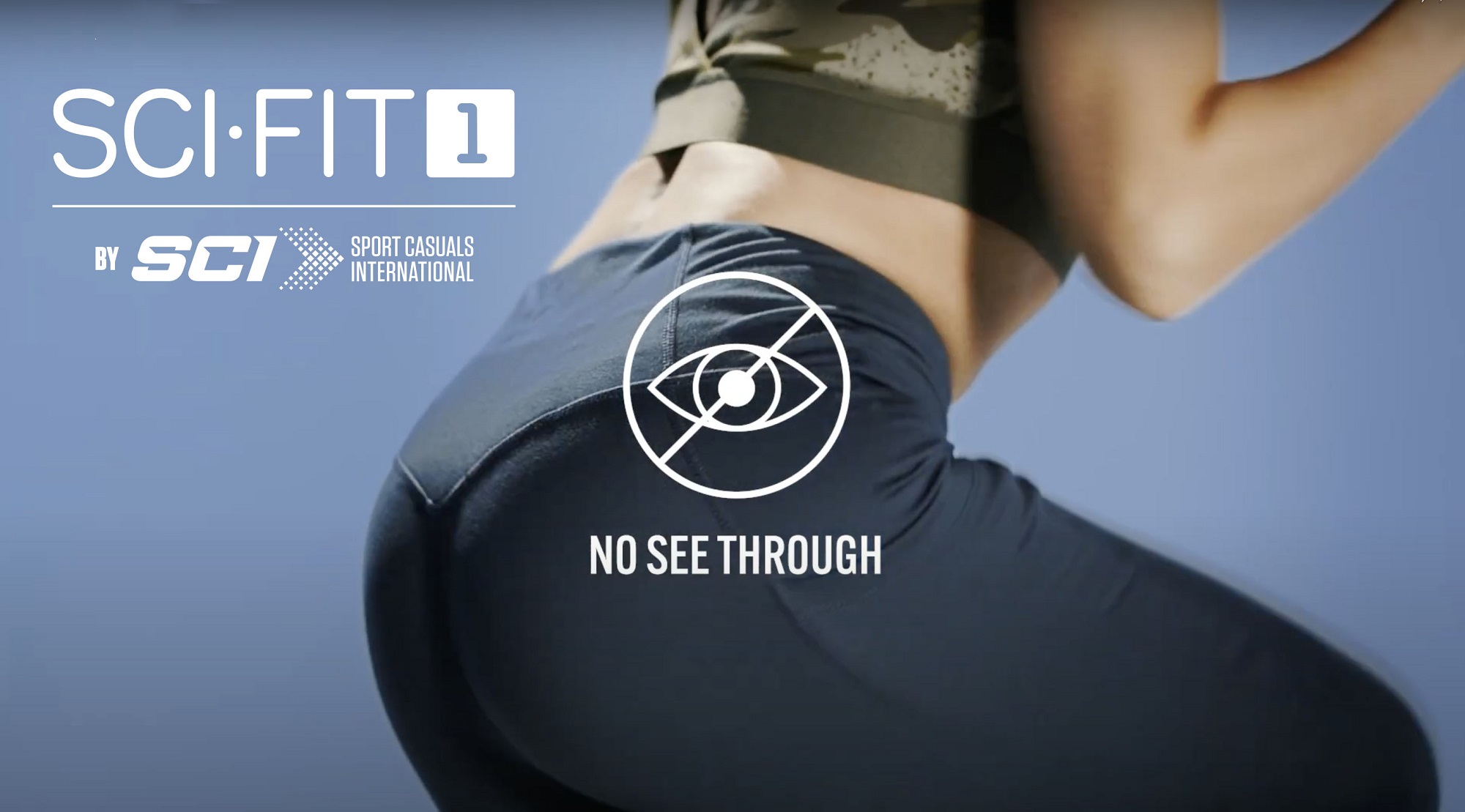 New SCI Fit 1 Fabric Solves Fitness Apparel "Grin Through" Problem
Boca Raton, FL /SPORTSWIRE WOMEN/ — Sport Casuals International (SCI), a global sports apparel design and manufacturing company, unveils a new performance fitness fabric: SCI FIT 1.
Available exclusively from Sport Casuals International, SCI FIT 1 is a scientific fabric breakthrough that virtually eliminates the Grin-Through Effect: the fabric stretching, material erosion (almost to see-through transparency) and color degradation that commonly occur in today's most popular sports and workout apparel.
With its uniquely luxurious feel, and a firm, customized fit (maintained even through repeated washings), SCI's new fabric features:
No "grin through" (i.e., fabric stretching and becoming see-through for the wearer), even in lighter color fabrics
4-way stretch compression interlock
A dense, 240-gram packed knit construction with more "picks and ends"
70% polyester, 30% spandex
Moisture-wicking, lush texture
A "peached" finish
For over 25 years, SCI has provided end-to-end design and supply chain management solutions for sports performance and active lifestyle apparel for brands, retailers and organizations.
SCI Chief Merchant Mike Shea states, "We created SCI FIT 1 out of the belief that every consumer, regardless of body type, should feel confident in the fit of their fitness apparel. They should be able to rock their look, not only in darker colors but also lighter colors and prints, without the worry of fading or grin through. We spent months working tirelessly with our factory teams to test and perfect this new fabric innovation. As a result, SCI FIT 1 is the first and only fabric that virtually eliminates "grin through" on light colors. We think it'll be a game-changer for fitness apparel."
Trenton Pfau, president of OvareVentures portfolio brands, concurs, "SCI FIT 1 is a technical solution that delivers both performance for the consumer and strength for fitness apparel brands. We're excited to help SCI bring such a transformative product to market."
OvareVentures acquired SCI in February 2021.
WATCH: SCI Fit 1 Video available here: https://www.sportcasuals.com/news/scifit1
About Sport Casuals International  
Sport Casuals International (SCI) is a highly diversified designer, developer and manufacturer of technical sports-performance and lifestyle apparel with expertise in a range of product categories and fabrications. SCI breaks the mold of a traditional sourcing agent by offering services and solutions that help businesses navigate complex global supply chains. View the SCI FIT 1 video and learn more at www.sportcasuals.com.
About OvareVentures
OvareVentures is a dedicated growth initiative of OvareGroup. OvareVentures builds, acquires and invests in businesses that can benefit from the working synergy of the OvareGroup suite of services. OvareVentures aligns with companies through direct investment or work equity positions to realize business opportunities and increase ROI. Learn more at ovareventures.com.