Stampone O'Brien Dilsheimer Law announced as new Title Sponsor of Women's Philadelphia Triathlon & 5K, Expanding Partnership with DelMoSports
March 7, 2022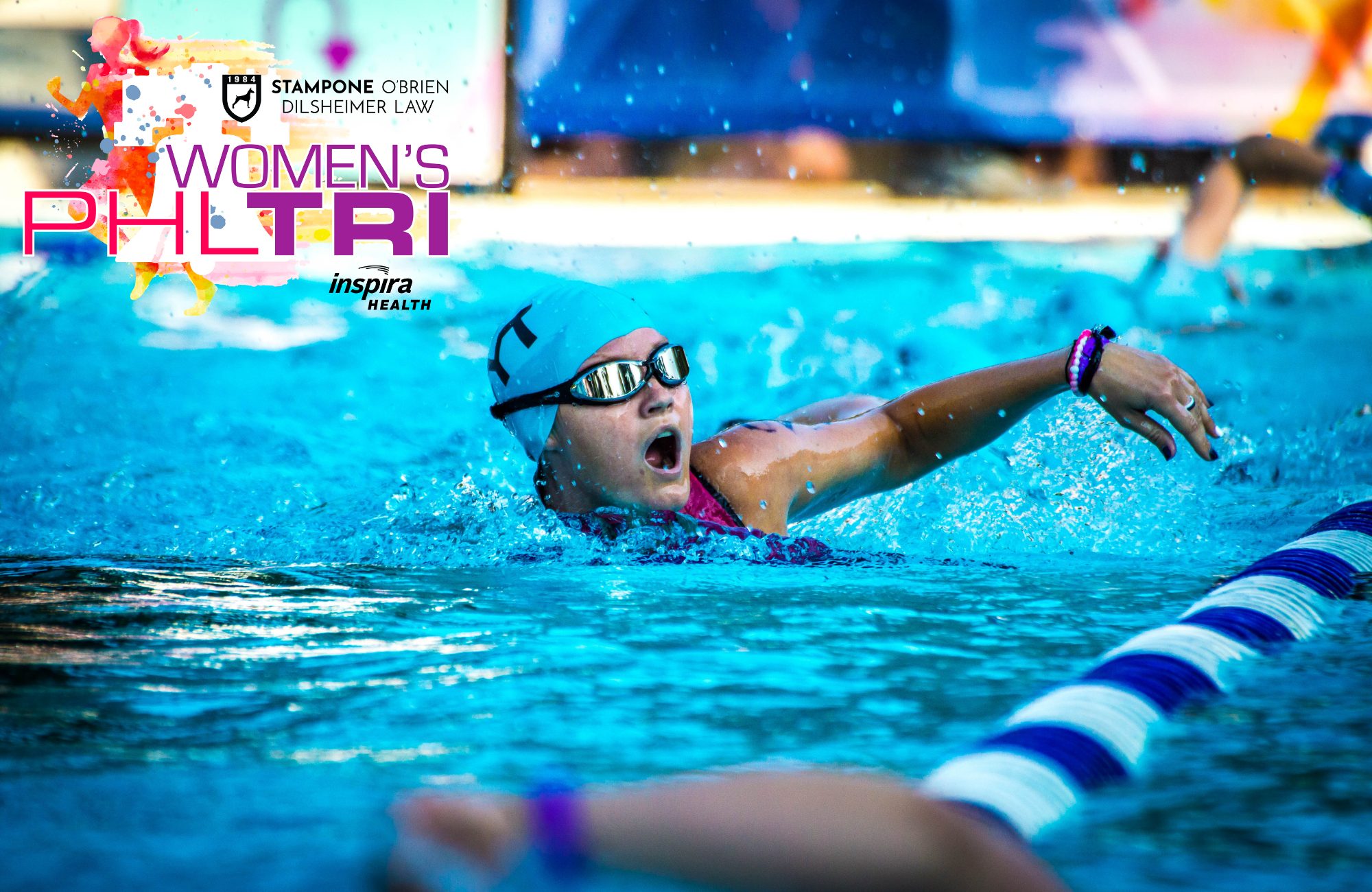 The Superhero Project designated as Official Charity Partner
Cape May, NJ – March 7, 2022 /SPORTSWIRE WOMEN/ – DelMoSports is pleased to announce that Stampone O'Brien Dilsheimer Law has agreed to title sponsor the Women's Philadelphia Triathlon & 5K for the next 4 years. Scheduled for July 10, 2022, at John B. Kelly Pool in West Fairmount Park, Philadelphia, the Stampone O'Brien Dilsheimer Law Women's Philadelphia Triathlon presented by Inspira Health remains the only triathlon and the only all-women's sporting event in Philadelphia.
"We are very excited to expand our relationship with Stephen Del Monte and add the Women's Philadelphia Triathlon to our portfolio of DelMoSports events." said Joseph P. Stampone, Founder and Managing Shareholder of Stampone O'Brien Dilsheimer Law.  "Our feedback from our involvement with Tri the Wildwoods has been fantastic.  The opportunity to get involved with another successful DelMoSports event was an easy decision, especially here in our hometown.  As the leading personal injury law firm in the Mid-Atlantic region, supporting our friends and family in our community remains a primary goal."
The 4th annual Stampone O'Brien Dilsheimer Law Women's Philadelphia Triathlon will kick off Saturday July 9thwith a 5K run and continue Sunday July 10th with a sprint distance pool triathlon, duathlon and aquabike.  A health and wellness expo will run all weekend, along with other programming initiatives to be announced shortly.
In conjunction with Stampone's commitment, The Superhero Project will become the Official Charity of the Women's Philadelphia Triathlon. A Philadelphia based nonprofit, The Superhero Project works to bridge the gap between home and hospital for families with babies born prematurely and requiring neonatal intensive care stays.  Through numerous programs they are funding installation of important bedside viewing technology for NICUs and providing families with all kinds of supplies and financial support during a very difficult time.  Joe Stampone is a board member of The Superhero Project.
"I am excited to continue our work with Joe and his team" said Del Monte, CEO/Founder of DelMoSports, LLC.  "And I'm honored to partner with The Superhero Project to expand their awareness to our athletes. We're on our way to a third consecutive sell-out for WPT this July and I couldn't be happier to have Stampone O'Brien Dilsheimer Law support us as we encourage more women to jump in the pool and embrace the multisport lifestyle."
ABOUT STAMPONE O'BRIEN DILSHEIMER LAW
For over 38 years, Stampone O'Brien Dilsheimer Law has proudly represented the hard-working people of Pennsylvania, New Jersey, Florida, and nationwide – and won. The firm has recovered hundreds of millions of dollars in verdicts and settlements for clients who have suffered serious personal injuries, catastrophic losses, as well as wrongful death claims.
Practice Areas: Wrongful Death / Medical Malpractice / Construction Accidents / Premises Liability / Product Liability / Motor Vehicle Accidents / Birth Injuries / Bicycle Accidents / Pedestrian Strike Downs / Gym, Fitness Center, and Sports-Related Injuries / Workplace Injury & Disability. For more information on Stampone O'Brien Dilsheimer Law, please visit stamponelaw.com or email info@stamponelaw.com
ABOUT DELMOSPORTS
DelMoSports is an elite event production company founded in 2004, specializing in world class events in Philadelphia and the southern Jersey shore.  Our unique and award-winning events include the Escape the Cape Triathlon & Open Water Classic, the Women's Philadelphia Triathlon, MudHen Brewing Co. Race Series, the Atlantic City Triathlon, Tri the Wildwoods Triathlon, Poverty to Cove Open Water Swim, and the Crest Best Swim and Run Fests. Known for high quality, athlete-centered productions with an emphasis on community involvement, DelMoSports events provide challenging courses, spectacular scenery and amazing vacation opportunities for athletes and their families. www.delmosports.com.
For more on the race visit www.delmosports.com/events/womens-philadelphia-triathlon.