Stoke! BOTE Welcomes Juli Hernandez as Ambassador
October 25, 2021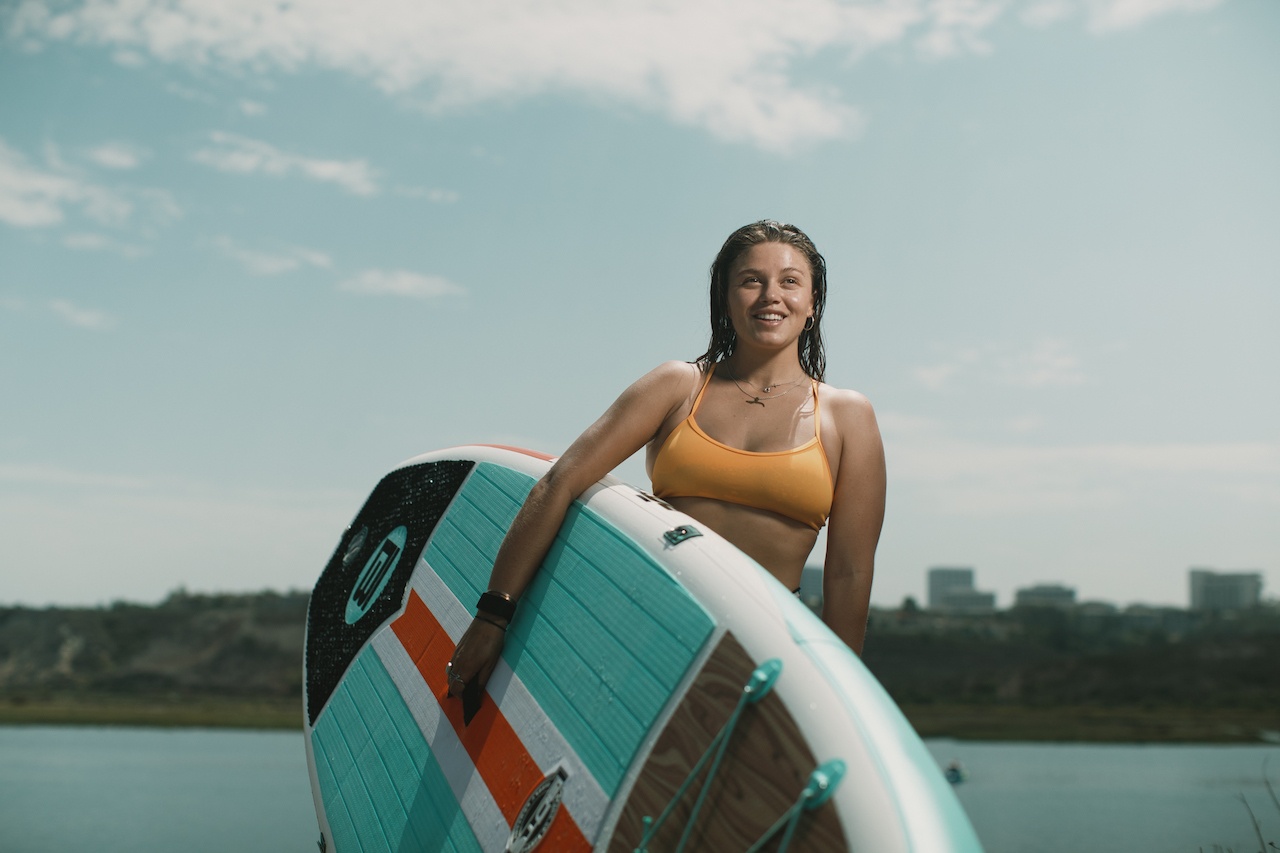 Juli Hernandez is known for being an incredible athlete and human who surfs, skates, and pioneers board sports for women.
Juli calls California home, but her mix of Cuban, Costa Rican, Italian, and Spanish roots give her a rich cultural heritage from which to draw as she explores her passions and continues to build a name for herself in the skate and surf communities.
From age 7, Juli has been ripping around on any board she could find. Surf, street, snow – no matter the surface, Hernandez will ride it.
As a contestant on the popular ABC series, The Ultimate Surfer, Juli brought awareness to women in the traditionally male-dominated board sports community and helped to inspire others to pursue their passions. Juli's commitment to spreading the stoke expands beyond her time on The Ultimate Surfer and into the realm of public service through her own foundation, Camp Grommette, with the goal of encouraging and supporting young girls in their development within board sports.
With a long and adventure-filled future ahead of her, BOTE is proud to support Juli and welcome her to #BOTENation.
Listen as Juli speaks with Sean Murphy on the Beneath the Surface podcast. True to the vibe, the episode was recorded from the parking lot at Newport Beach (sitting in BOTE Inflatable Aero Chairs no less) and covers a wide range of topics including how Juli learned to read the waves at the Surf Ranch, ultimately making her a better surfer.
As part of the visit with Juli, the BOTE Team hand delivered a brand new Breeze Aero 10'8" Paddle Board and she wasted no time getting out on the water.
Learn more about Juli and check out her top picks from the BOTE lineup: https://www.boteboard.com/blogs/ambassadors/juli-hernandez, and follow her adventures on Instagram at @julipenelope.
ABOUT BOTE
BOTE is driven by a singular yet broad-reaching mission: To Stand Apart through industry-shaping innovation, fresh ideas and simplicity to create a product that defines a lifestyle. It is this mission that keeps BOTE pushing the boundaries of both technology and style to bring customers a product that not only looks beautiful and performs flawlessly, but that stirs the soul and inspires adventure. Born from stand up paddle boards and now pioneering inflatable kayaks, floating dock systems, and more — BOTE continues to strive for advancement and embrace individuality.
Media Contact:
Matt Bennett
ECHOS Communications
matt@echoscomm.com