Tenaya and Zara Announce Latest Capsule Collection for Spring 2022
May 10, 2022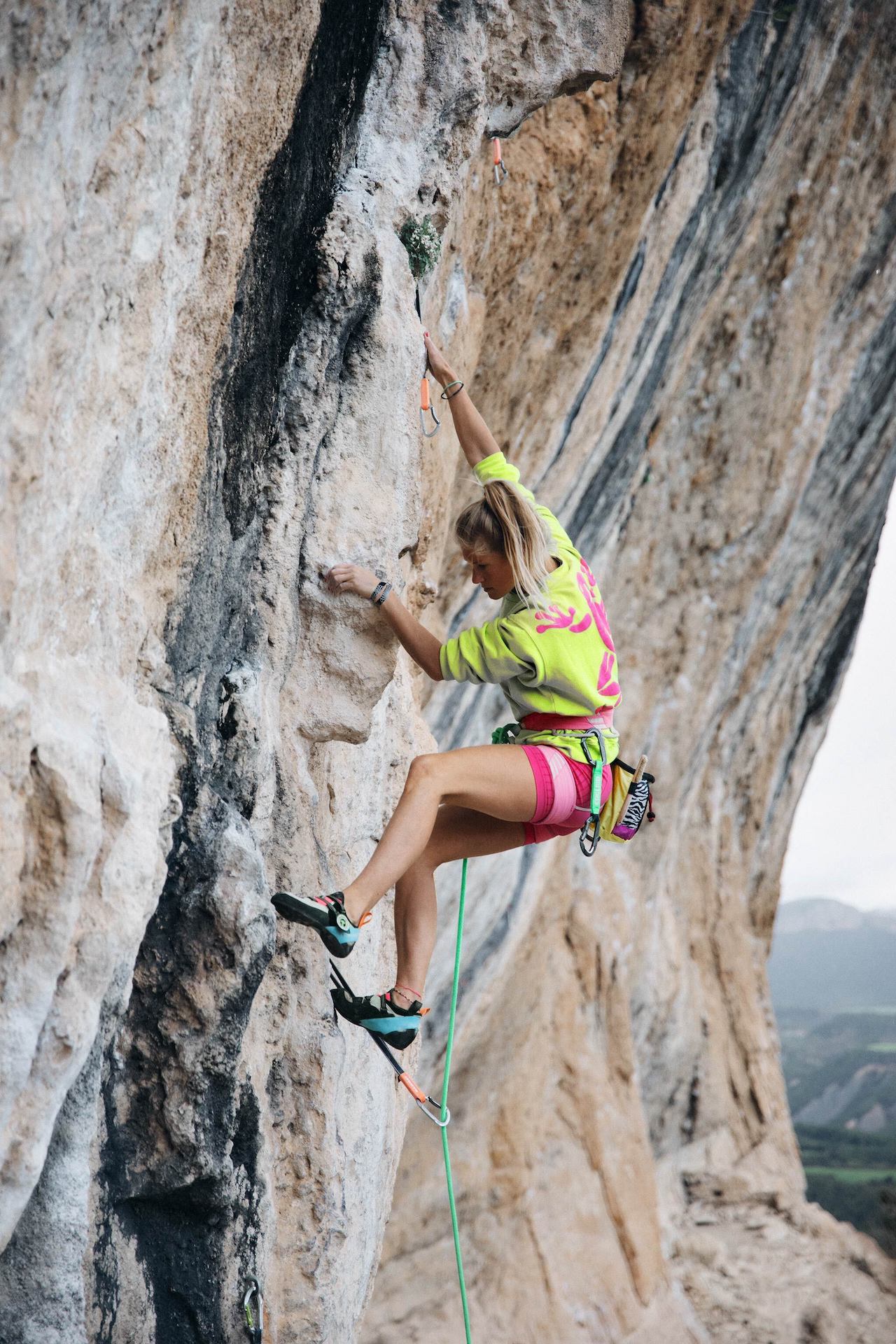 Lafayette, CO (May 10th, 2022)/SPORTSWIRE WOMEN/ – Trango, the US Distributor for Tenaya, is excited to announce that the Global fashion brand Zara and Tenaya are teaming up for a product collaboration for Spring 2022. The new collection for women aims to bring climbing into the global fashion spotlight as the sport merges with mainstream culture and fashion. Tenaya athlete Svana Bjarnason is the face of the campaign which features clothing and footwear.
Zaras embarking into the vertical realm with this new release, based on the success of the sport in Oscar-winning documentaries, reality shows, Olympics, and local competitions. This collaboration embraces the expansion of climbing as a mainstream pursuit, uniting the authenticity of the sport and the aesthetic appeal of high fashion. Previously, Zara has collaborated with Everlast, PlayStation, and TRX, among others, but this is the first time the brand has presented a collection of climbing products that are designed for the sport.
The collaboration recognizes the growth of female climbers in the sport and seeks to highlight this representation. As the climbing market continues to expand and evolve, new participants are shifting to a newer, younger, and notably increasingly female demographic.
As experts in their craft for over 20 years, Tenaya has a presence in over 60 countries and has supported legends such as Chris Sharma, Alex Megos, Drew Ruana, and Josune Beteziartu. "For Tenaya, this collaboration is a recognition of the brands focus on product innovation, consistency, and adherence to quality. Tenaya is a Worldwide leader in climbing shoes and a brand that embodies the essence of climbing. Zara sought out the authenticity of Tenaya to help it build its collection.
"It is thanks to this authenticity of the product and the brand that ZARA is collaborating with Tenaya to set trends," observes Gerard Rebés, head of marketing for the Spanish brand.
This collection will feature apparel such as t-shirts, sweatshirts, climbing shoes, and approach shoes that are created for the growing number of female climbers globally. The collection will be shown in tandem with a new line of cycling gear and sold exclusively online through ZARA.
About Trango
Trango has been designing climbing gear in the Front Range since 1991 and remains passionate about creating innovative, solution-oriented products that help climbers achieve the next level in the sport. Beyond award-winning climbing equipment, Trango is also the U.S. distributor for Spanish rock-climbing shoe company Tenaya while also owning eGrips, a rock-climbing hold company that produces climbing grips in Colorado.