The Business of Fitness Podcast with Molly Hurford is Feisty Media's new show bringing sport + business together for women
November 10, 2022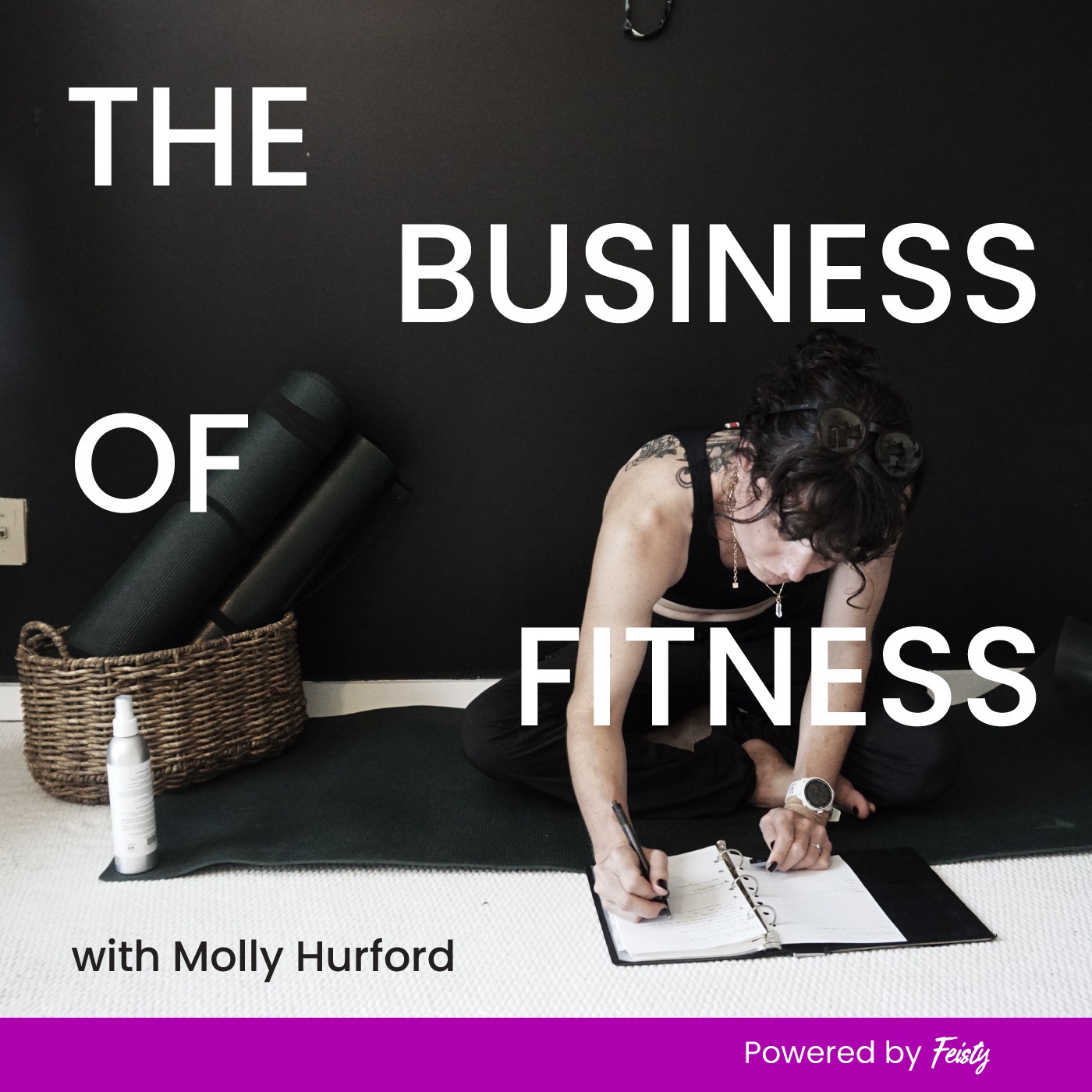 Victoria, BC— November 10, 2022 /SPORTSWIRE WOMEN/ – Feisty Media is releasing its 10th show, The Business of Fitness Podcast with Molly Hurford. The podcast explores all things athletic industry-related through the lens of the women who have been working in the endurance sport and fitness industries for years, and have advice they're excited to share. This show isn't just going to be motivational, though: It focuses on tangible tips and advice to help women make moves in their career while still leaving space for a marathon PR.
Want to open a yoga studio, work as a team manager, lead a cycling brand, or create your own athleisure line? From aspirational interviews with fitness industry leaders to actionable advice from women who are kicking ass in their small business, our mission is to go behind the scenes to figure out how these women keep it all together.
"Working in many different arenas in the fitness industry—at magazines, with brands, with racing teams, with PR firms, in studios and for myself writing books and blogs—I realized that often, I was the only woman in the room," Hurford says. "That's starting to shift, but there are still so many women who'd love to work in the fitness or endurance sport space but just don't know where to start. I wanted to create this podcast to answer a question that many of the women in this field hear constantly: 'How do I get your job?' And I didn't want to stop there: I also wanted to dig in and find out how to thrive in the workplace, not just get in the door."
"Partnering with Feisty Media was the perfect match," she adds. "With the Outspoken Summit emphasizing the importance of empowering women to make waves in this industry, I'm excited to have a podcast that can continue that conversation."
Feisty's CEO and founder Sara Gross said:
"From the moment Molly reached out, I knew she was the right person to host a business podcast in the fitness space. Not only does she know the industry inside out, but her relaxed conversational manner brings out the best in her guests. There is so much to learn from this show from mindset coaching from CEOs to tangible advice that will actually walk you through how to meet your goals. Every business woman and aspiring entrepreneur should listen."
The first episodes of the show include conversations with writer Selene Yeager, multi-time author and host of the Hit Play Not Pause podcast, special projects editor at Runner's World and Bicycling Rosael Torres-Davis, Valley Om studio owner Sue Amato, serial entrepreneur Angella Gorran, LIV Cycling Race Team Manager Liz Walker and Feisty Media's founder Sara Gross.
Future guests will cover the full spectrum of careers in the athletic industry, from entrepreneurs and CEOs at top fitness brands to physical therapists with thriving practices. Coaches, specialists and business experts will also be on the show to share tips and tricks for honing a personal brand, reading contracts properly, and finally figuring out how to use that software you keep hearing about.
The Business of Fitness Podcast will launch this week and kickoff with a live recording featuring a panel of experts discussing Imposter Syndrome at the Outspoken Summit in Phoenix, Arizona, this Saturday 11/12 at 9AM MST.
The podcast will be available every Thursday on iTunes, Spotify, Google Podcasts, and Stitcher. Episodes will include a mix of interview-style and solo episodes approximately 45 to 60 minutes in length. You can find out more about the podcast on the show page on Apple Podcasts.
About Feisty Media
Feisty is a women-led media company whose goal is to create an empowering culture for active women. Feisty hosts podcasts, events, community groups, and online courses at livefeisty.com
Partnership Opportunities
To partner with Feisty Media, please contact ella@livefeisty.com
To be a guest on the podcast, please contact carrie@livefeisty.com