Top U.S. Women's Marathon Runners Emily Sisson and Emma Bates Join Team UCAN
February 3, 2022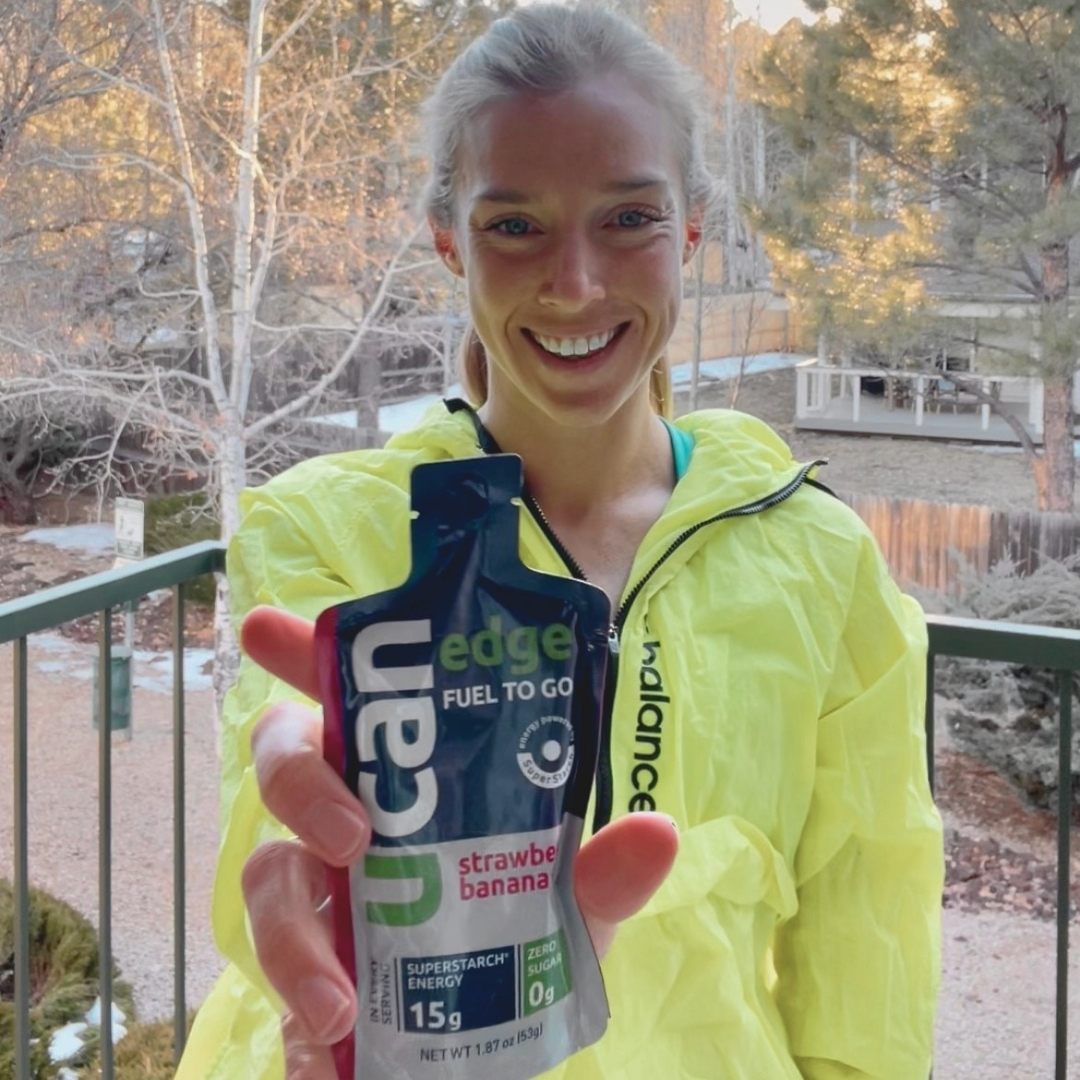 A growing number of high-performing women are turning to UCAN's unique, steady energy formula
/SPORTSWIRE WOMEN/ – Professional runners Emily Sisson and Emma Bates are chasing big goals in 2022 and with their nutrition well dialed in with UCAN, they're able to ensure they get the most out of their training with a scientifically-proven source of energy.
Sisson was the top American at the Tokyo Olympics in the 10,000m and holds the records for the fastest half marathon and marathon debuts by an American. Now fully focused on training for the marathon, she's particular to fueling strategies that don't bother her sensitive stomach.
"I've noticed a big difference in my energy levels throughout the day with UCAN, especially after a harder effort," says Sisson. "I used to crash and burn after my workout and I don't get that anymore. When I have UCAN, it really helps hold me over after a workout until I can have a substantial meal."
Bates will be representing Team USA at the World Marathon Championships this summer and finished 2nd at the 2021 Chicago Marathon. She's battled through GI distress in the past and finds UCAN to be much easier to digest during her runs compared to sugary fuels.
"What I really like about UCAN is that I don't feel an immediate change, but I notice my body just feels better for longer," says Bates. "With UCAN Edge, I've felt so much better throughout the runs compared to taking other gels, where I would feel this burst of energy, but then it would be so short-lived."
With Sisson and Bates, UCAN is adding 2 of the top 5 active American women's marathon runners to the team. They're part of a growing number of top women athletes who rely on UCAN to be at their best, including 5x U.S. Olympic gold medalist and Team USA Water Polo Captain Maggie Steffens and Olympic medalist & pro triathlete Katie Zaferes.
Whether you're an athlete who needs energy to power you through your workouts and competitions, or an active woman looking to manage your fitness and health goals, UCAN provides a reliable solution with its steady supply of efficient calories to meet your energy needs.
"Women frequently find themselves on a tightrope after exercise," explains Dr. Cathy Yeckel, human metabolism researcher and Assistant Clinical Professor at Yale University. "If blood sugar dips too low there is a strong drive to eat whatever is handy. UCAN helps steady and sustain blood sugar, giving the time to make smart nutritional choices."
Many current sports nutrition products still rely on sugars with an emphasis on quick energy that requires continuous supplementation to rescue the body from crashing.  Athletes who use UCAN products benefit from the steady-release of energy from SuperStarch, the patented, low glycemic carbohydrate that's unique to UCAN.
"It doesn't matter the age, athlete or sport," says Bob Seebohar, former U.S. Olympic Sports Dietitian. "Keeping blood sugar stable, teaching your body to burn fat, and fueling with UCAN is key for any athletic or health-conscious individual."
About UCAN:  
Based in the US, UCAN is a company that's changing the way you think of energy – with food products that provide athletes and active people the foundational energy insurance that they can rely on to achieve their performance and fitness goals. UCAN products utilize SuperStarch®, a slow-releasing, low glycemic carbohydrate that delivers steady, long-lasting energy without sugar. This patented energy source is unique to UCAN products and was originally created to help a child with a rare metabolic disorder maintain stable blood sugar. UCAN Energy Pouches, Powders, Energy Mix and Energy Bars are trusted by over 400 pro and college teams, Olympians, elite endurance athletes, thought leaders in health and performance, and recreational athletes, all seeking a healthy way to unlock peak performance. Learn more at ucan.co, and get the latest news in the UCAN world by following @GenUCAN on Facebook, Instagram and Twitter. UCAN nutrition products are currently available in powder, pre-mixed, energy mix, and bar formats, in a variety of flavors, at 350+ specialty run, bike and tri stores around the country, Lifetime gyms, and can be purchased online at ucan.co or on Amazon.