Ultimate Direction Launches New Signature Athlete Apparel Line with Amelia Boone Collection
April 27, 2022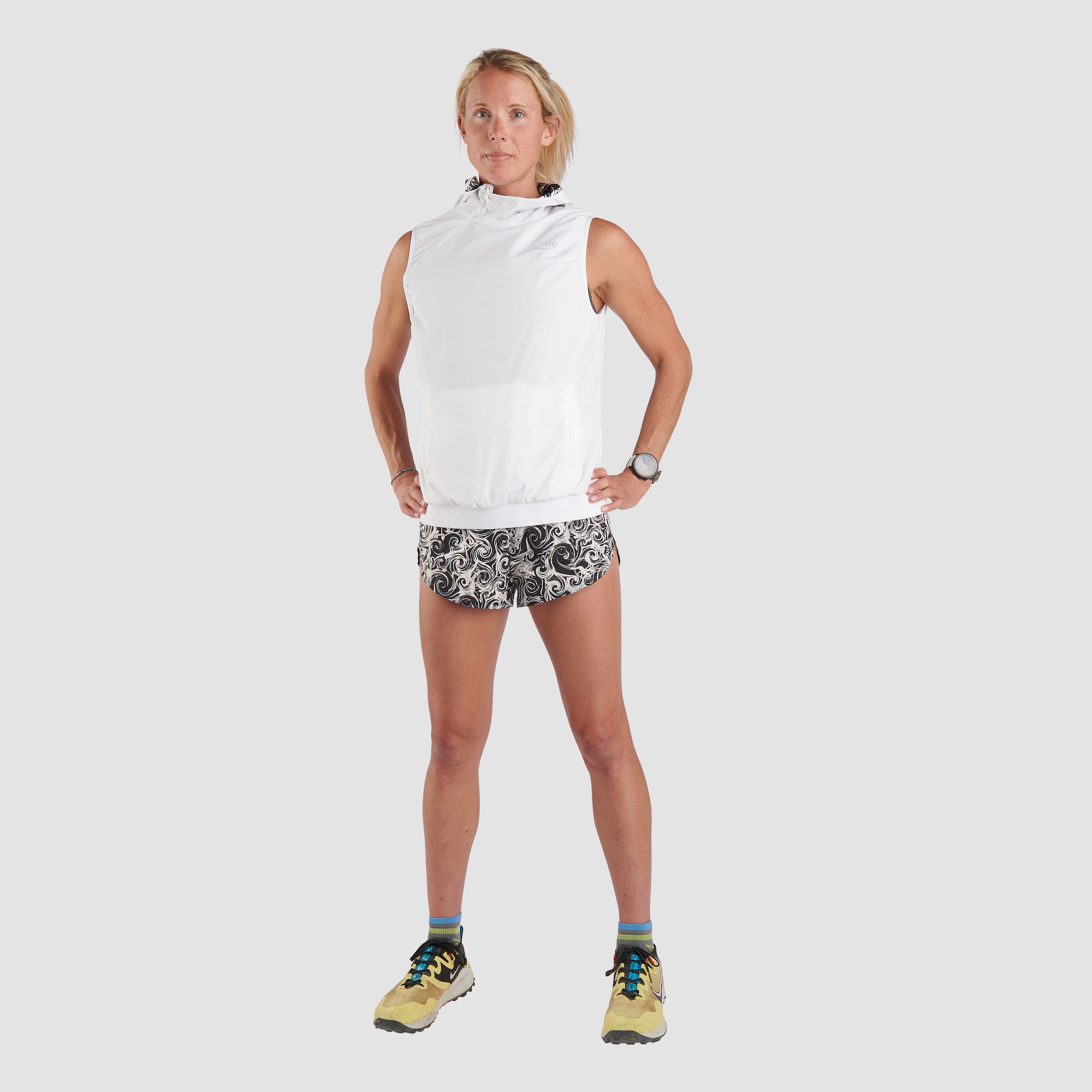 Boone-designed apparel collection crafted for minimalism and complete freedom of movement
BOULDER /SPORTSWIRE WOMEN/ – To celebrate decades of supporting the world's best athletes in the running and fastpacking space, Ultimate Direction is launching an all-new Signature Apparel Collection this spring designed by athletes, for athletes. Debuting in April, the Signature Line will kick off with the Amelia Boone Collection, a 3-piece apparel line designed and tested by elite trail, ultra, and obstacle course racer, Amelia Boone.
​Ultimate Direction's design team worked closely with Boone to prototype her quintessential running kit without stops, constraints, or limits to what was possible and then tested them in the toughest conditions until it was perfected. The 3-piece collection includes the Amelia Boone Vest, Amelia Boone Tank, and Amelia Boone Short, and is available in women's specific sizing from XS – XL. Boasting key attributes of minimalism and freedom of movement on the trail, each product has a relaxed and chafe-free fit, uses Polartec® Power Dry® moisture-wicking fabrics, advanced Polygiene odor control, and is designed to optimize mobility.
"I designed these three pieces because I prefer to run with as little restriction in my movement as possible, especially around the arms and legs," shared Amelia Boone, Ultimate Direction athlete. "My goal is to feel like I'm wearing nothing when I run and these pieces are designed with that freedom in mind."
Sustainably constructed with a 100% recycled shell and 93% recycled insulation, the Amelia Boone Vest uses Clo® Eco Vivo synthetic insulation in the front that keeps the wearer warm even when wet and it increases breathability by 30% without reducing warmth. Designed for short training runs all the way up to the world's most brutal races, the Amelia Boone Tank has 360-degree reflectivity and uses Polartec® Power Dry® for the most advanced next-to-skin moisture management fabric. The advanced Polygiene odor control technology reduces bacterial growth to keep the tank smelling fresh. For the bottom half of the kit, the Amelia Boone Short is a full split running design that allows for maximum mobility with zero restriction stride. Using a dissolvable thread material that maximizes breathability without reducing durability, these shorts have a bonded hem and y-fold chafe-free elastic waistband.
"Inspired by what Boone really wanted to run in and could not find on the market, our goal was to design items that will meet real athletes' needs," said Kinoka Ogsbury, Ultimate Direction's Apparel Project Manager. "We took details from her favorite pieces, some of which are no longer available, and built her perfect lightweight, minimal, and breathable running short and tank. The vest, with its print meaningfully chosen by Boone, is more fashion-forward with an asymmetric zipper and inspired by the black and white camouflage used when they test drive cars prior to a new release. Overall the process was very collaborative with Boone infusing some of her own style and experience on the trail."
To learn more about Ultimate Direction's Amelia Boone TrailPro Apparel Collection and commitment to sustainability, visit their website, or follow them on Facebook and Instagram.
###
About Ultimate Direction
In 1985 Ultimate Direction invented the first waist pack for carrying bottles. A few years later they designed the first hand-held water bottle carrier and numerous innovations defining the hydration pack category for endurance and every-day athletes. 30 years later the brand remains credible and critical to the world's most passionate athletes. Ultimate Direction is headquartered in Broomfield, Colorado. Visit www.ultimatedirection.com.
###
Contact: Mindy Smith
828.254.0914 o / 828.989.7850 c