Virginia's Blue Ridge TWENTY24 Releases Full 2023 Team Roster
December 23, 2022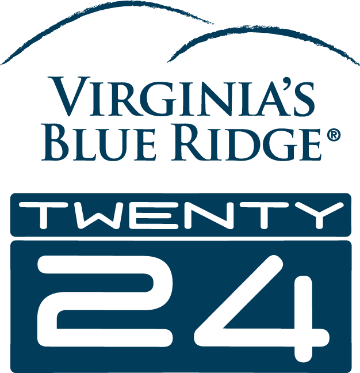 ROANOKE, Va. (December 2022) /SPORTSWIRE WOMEN/ – Virginia's Blue Ridge TWENTY24 professional cycling has released its full roster for the 2023 season, featuring a diverse squad of track, mountain biking, gravel, ultra, Zwift eSports, and para-cycling athletes.
The list includes longtime team member, Tokyo Olympic medalist, and 2022 Omnium World Champion Jennifer Valente (USA), who has re-signed for her 12th season with VBR TWENTY24.
"I'm very excited to continue riding with VBR Twenty24 for the coming year. This program has been a pillar for my career and the foundation of my Olympic and World Championship success. The team provides the latitude for me to race road or other disciplines while having a continued focus on the track discipline," commented Valente. "The approach of this team has aligned with my long-term planning on and off the bike and I am grateful for the opportunity to continue in 2023. The model of this program has allowed me to focus on performance while understanding a necessary balance away from elite sport. The athletes in this program have a mix of athletic backgrounds that creates a vibrant environment throughout the year. I'm looking forward to lining up alongside old and new teammates in 2023 and building on the achievements of the past decade with this team."
Co-Captain and two-time Olympian and road sprinter Marlies Mejias Garcia (CUB) will continue with the program on a multiple-year contract following impressive 2022 race results. Sofía Arreola (MEX), another longtime team member and returning force on track and road, will continue her dual role as sprinter and opportunistic breakaway rider. The dynamic Latina duo of Mejias and Arreola put their heat on the criterium circuit this year, including dominating the Intelligentsia Cup, taking an overall win at that race and the Gateway Cup in September. "The team that we have built for 2023 is very powerful, we have multiple athletes capable of winning but also a team that will work hard for each other. We have some very strong new athletes that I am excited to race with. We all make each other better," said Mejias. "I look forward to seeing what we can do together!"
Mountain biking and gravel superpower Melisa Rollins (USA) has also renewed to race in 2023. Rollins displayed her determination at Unbound Gravel back in June, taking 5th place overall and 3rd in the LifeTime Grand Prix competition on the day, she will race a combined road and mountain bike/gravel schedule in 2023. Emily Ehrlich (USA) advances into her second year with the team and will have a stronger road and time trial focus.
The team has added four new cyclists this year including Caileigh Filmer (CAN), Danielle Morshead (USA), Nicole Steinmetz (USA), and Laurel Quiñones (USA). Filmer, Morshead, and Quiñones all share a common background in rowing, a sport they say is strategically much different from cycling. However, their love for endurance remains the same on the bike as it was on the boat. Some have already familiarized themselves with cycling in Virginia's Blue Ridge during a fall training camp this past November.
"I haven't felt this motivated in some time. The energy on the team is high; it's going to be a fun and successful year. We have a very strong roster including world-class experience and exciting development athletes. We have rebuilt an exceptional team. Our goal is to continue to nurture new talent, connect our juniors with collegiate scholarships, serve our communities, and win a lot of races," commented general manager Nicola Cranmer. "We have an incredible list of continually expanding partnerships heading into the next few years and we will do our very best to represent them strategically and effectively, providing tangible returns."
Virginia's Blue Ridge TWENTY24: 2023 Team Roster
UCI Roster
Jennifer Valente (USA)
Laurel Quiñones (USA)
Nicole Steinmetz (USA)
Melisa Rollins (USA)
Dani Morshead (USA)
Marlies Mejias (CUB)
Caileigh Filmer (CAN)
Emily Ehrlich (USA)
Sofía Arreola (MEX)
UCI Junior Trainees
Homare Yamashita (USA)
Samantha Scott (USA)
Also rounding out the full squad is multi-time Paralympic medalist Jamie Whitmore (USA) and ultra-cyclist and world record holder Amanda Coker (USA), who will compete on the road again in 2023 in ultra races and lead the team's Zwift community rides. Development athlete Rukhsar Habibzai (AFG) continues to advance in her skills while championing women's rights here in the U.S. after leaving her home in Afghanistan.
ESports team captain Kristin Kulchinsky (USA) will be returning to lead the squad of Elena Wu Yan (USA), Mairen Lawson (CAN), Alana Brady (USA), Ashlee McIntosh (USA), and Naomi de Pennington (GBR). They will be joined frequently by UCI team members to compete in Pro-level Zwift Grand Prix events and Zwift Community events hosted by WTRL. The Zwift team is currently ranked #1 worldwide with Kulchinsky ranked as the #1 female athlete.
The full roster for the junior squad and staff members will be announced in the coming weeks.
###
Media Contact: Rachel Schneider, rschneider@accessu.com C: 734-693-7009
About Virginia's Blue Ridge TWENTY24: When the team was formed in 2005, the goal was to create a pathway for athletes to the 2012 London Olympics. In 2009, the team's name became Twenty12, changing every four-year cycle, followed by Twenty16, Twenty20, and now Twenty24, representing the Paris 2024 Olympics. The Twenty24 program is responsible for developing many of the most successful American female cyclists to date. It has created opportunities for elite, junior development, and para-cycling athletes. Twenty24 has established a consistent athlete talent pipeline for road and track cyclists and additionally provides opportunities for athletes who excel in the virtual world of Zwift eSports and the new dynamic discipline of gravel racing. The team identifies and develops high-performance athletes and the next generation of competitive cyclists. Successfully aligning student-athletes with college scholarships through cycling and academics.